If you're in a financial crunch and are considering taking out a Personal Loan, here are some dos and don'ts that you should follow to make the most of it.
DO's
Assess your requirements: It is essential to know the reasons for you to take a personal loan. Hence, this will simplify the process and allow you to consider factors like repayment, interest rates, etc., before deciding. Knowing whether or not you need the loan at that time is imperative. Apply for how much is required and the tenure. It would be best if you did not end up with excess or shortage of funds.
Decrease your debt-to-income ratio: Make sure you pay off your existing debts to reduce your debt-to-income ratio before applying for a personal loan. You shouldn't be spending over 40% of your income on EMI.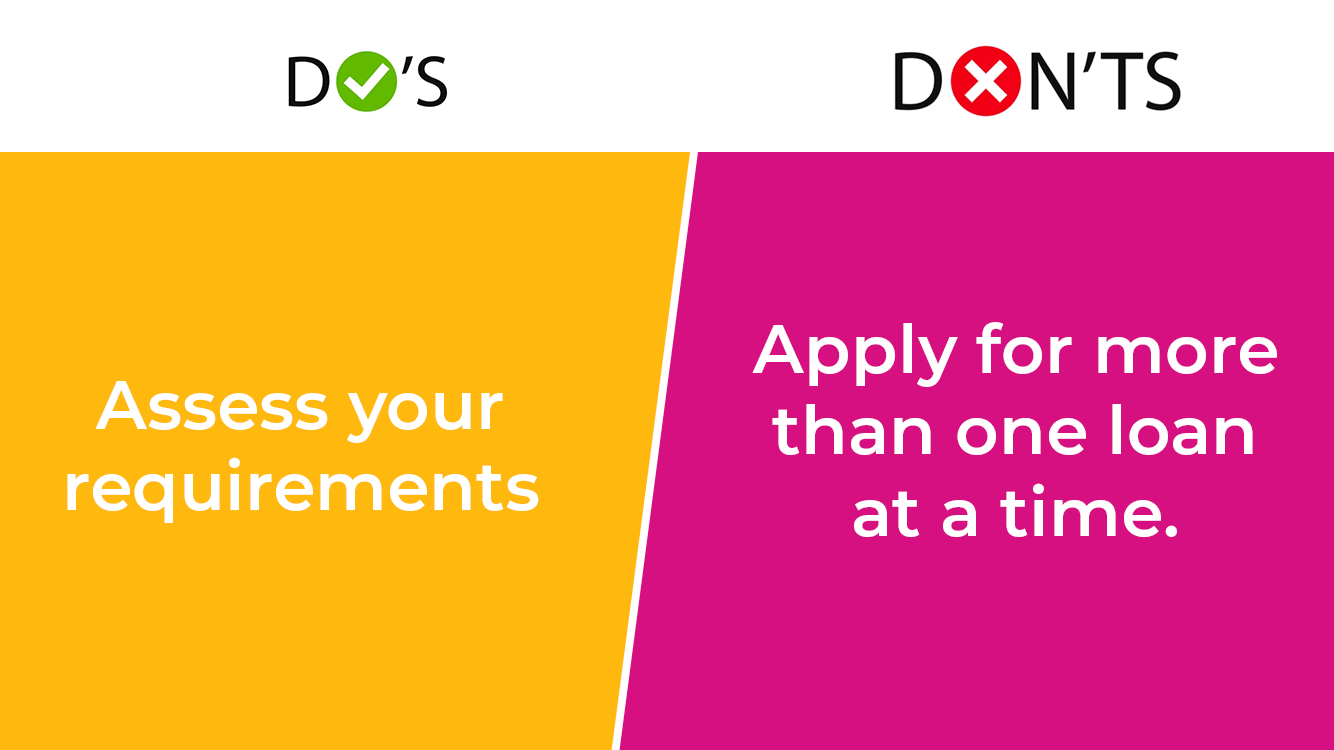 Check your eligibility criteria: Your chances of getting a loan approval increases, when you meet the criteria of your lender. Most lenders have the following eligibility requirements:
You must be a resident of India.
Age: 21-60 years
Must be a salaried or a self-employed professional with a minimum monthly income
Stability in a job if you are a salaried employee
A credit score of 750+
Debt to income ratio under 30%-40%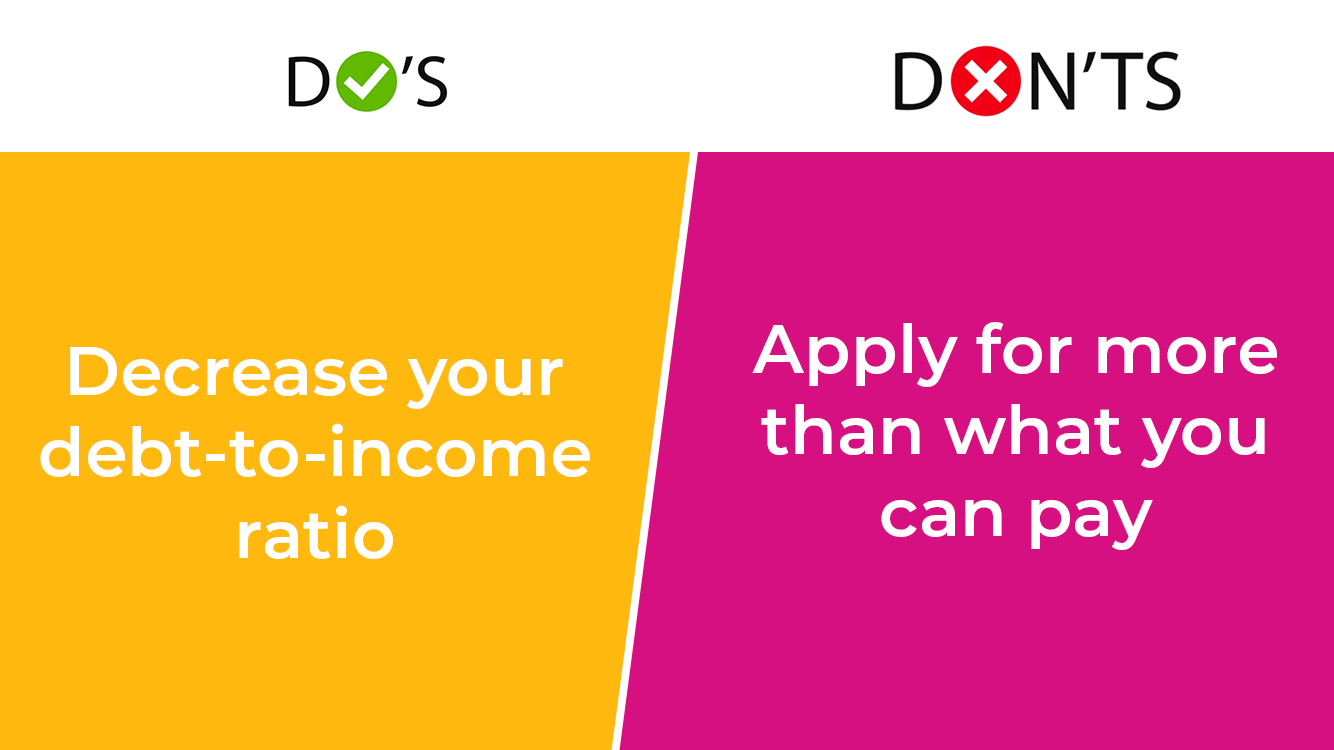 Plan a repayment strategy: Once you decide to take a personal loan, you must draw up a repayment plan. It will clarify how you plan to return the debt you have just taken. Taking a personal loan can enable you to meet your personal and professional goals. However, it would be best to draw up a clear repayment plan to avoid financial burdens and build a strong credit history.
Do your research: Getting a personal loan may be an urgent requirement, but it is preferable to only apply for loans on time. It is essential to compare what various lenders are offering. Do your research, and check the criteria to see if it is the best fit. Read the terms and conditions carefully and charges like processing fees, pre-payment charges, interest rates etc., so you can avoid surprises later.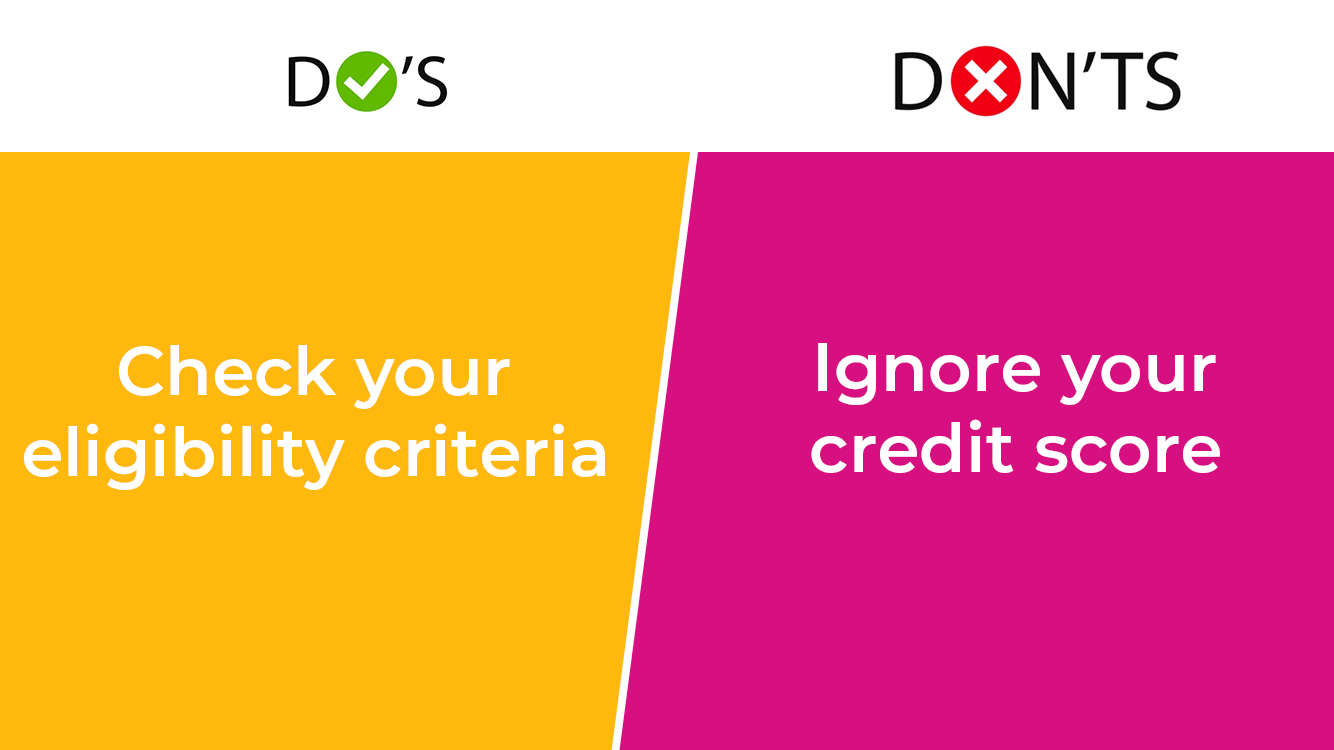 DON'Ts
Apply for more than one loan at a time: Applying with many lenders & hoping to get approved by one of them may give a wrong impression. It is advisable to go through the offers and apply for the one which suits your requirement.
Apply for more than what you can pay: You may be eligible for a more considerable loan amount; however, it is recommended that you take the amount you need. Personal loans are loans with high-interest rates; hence it is vital to consider your repayment capacity before applying. Even if the payment seems manageable, it is crucial to consider any emergency that may come unexpectedly down the line, like loss of job, medical emergency etc. While repaying the loans, Saving for retirement, your goals, emergency funds, etc., may be challenging.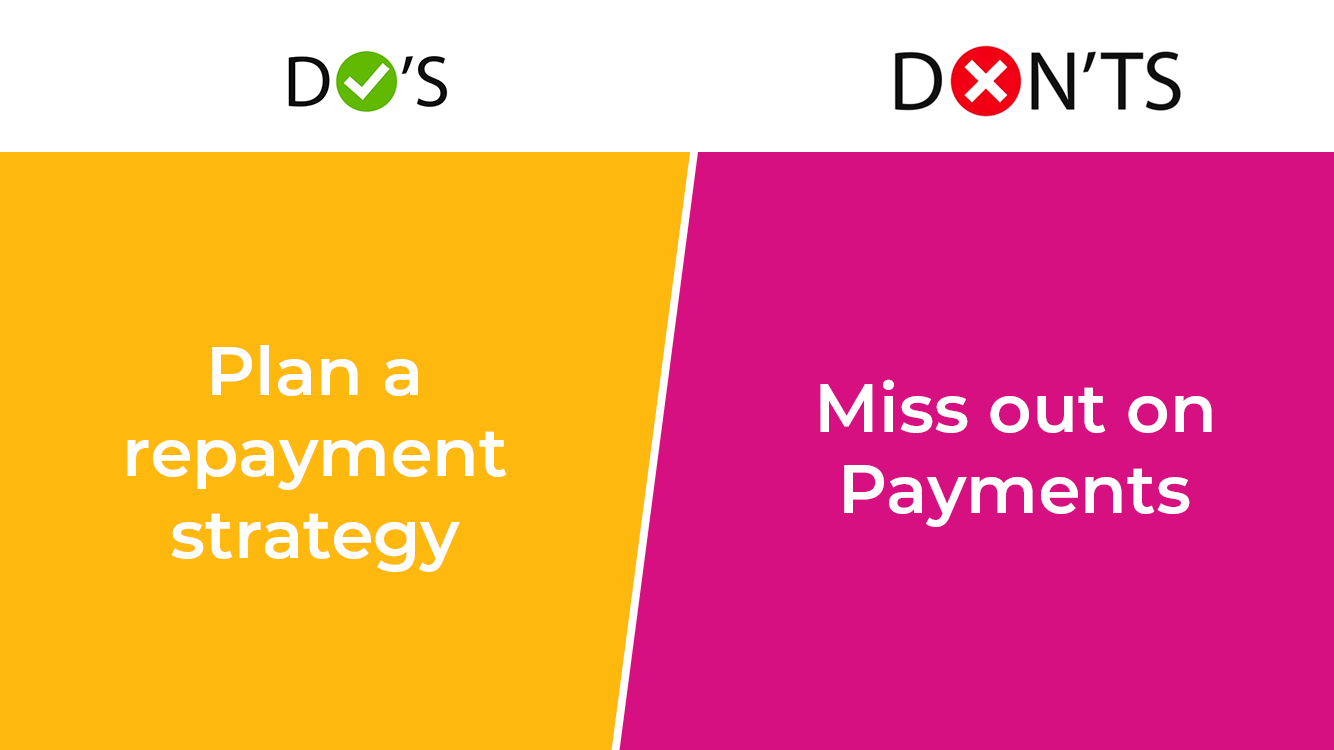 Ignore your credit score: Your credit score measures your ability to repay your loan. The higher the score, the better chances of approval. Improve your score by paying off your existing debt, paying bills on time, not maxing out your credit cards and much more.
Miss out on Payments: By missing out on payments even by 1 day, a late processing fee can be added by your lender. If the payment is missed for a specific period, it can even affect your credit score drastically.
Apply for luxuries and wants. Use it for your needs: Before you apply for personal loans, it is critical that you evaluate your needs and wants. Just because instant personal loans can be the easiest and quickest way to borrow money, it is advisable to use them just for emergencies since it involves monetary commitment and discipline for repayment. Taking loans must be avoided for instant gratification since it can burden the borrower to repay it. So, if you want to buy a new phone or any luxury item, it must be avoided unless necessary.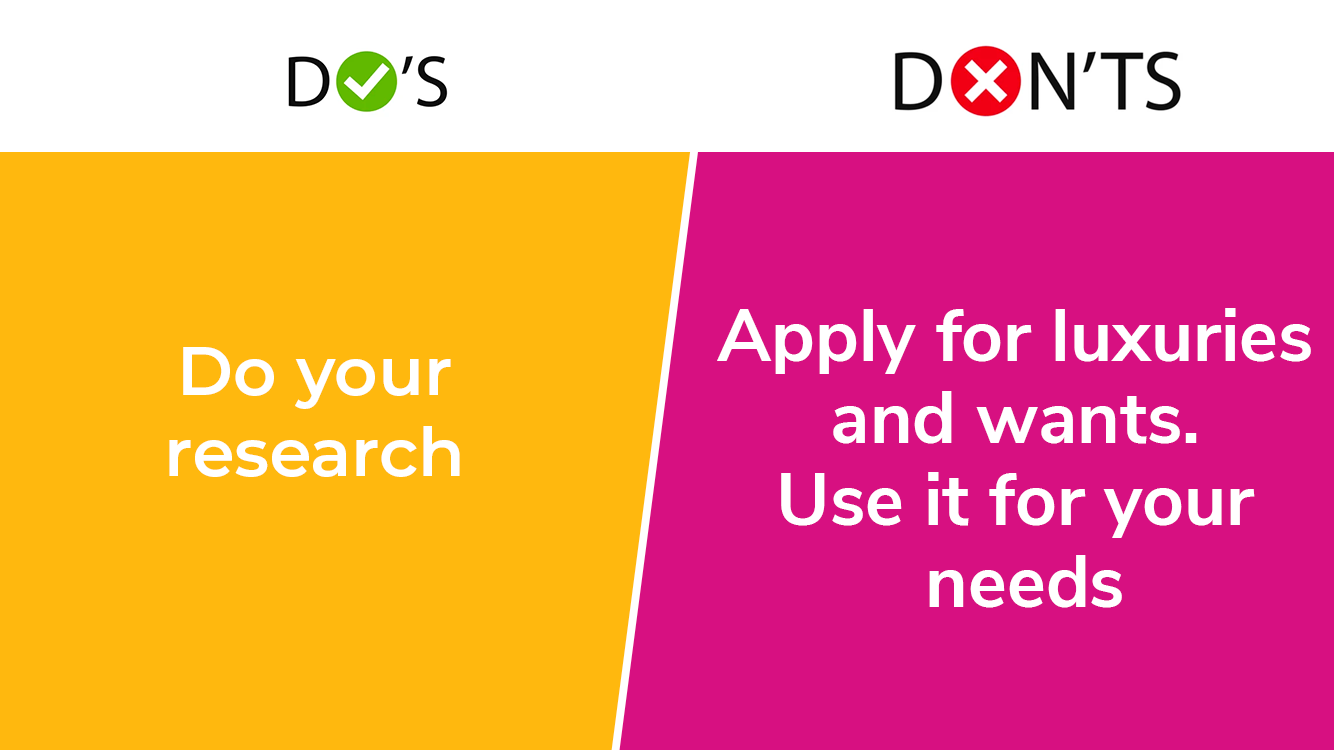 You can apply for an online personal loan without leaving your home. You can submit your application and the documentation if you match the requirements. Within 47 hours, we will provide you with an instant personal loan between Rs.10,000 and Rs. 3 lakhs
Benefits of LXME's Personal Loans:
– Loans up to Rs. 3 lakhs
– Low-interest rates
– Paperless approval
– Low processing charges
– Zero hidden costs
– Quick disbursal (Within 48 hours)
– No collateral
– Minimal documentation
Instant Personal Loans relieve stress about paying for everything when you don't have a large budget but still need to fulfil your goals.
other blogs