ABOUT US
LXME is India's 1st financial
platform for women.
We believe every woman should aim for financial freedom and have therefore built an
ecosystem for them to be financially fearless and ready to take charge of their money!
OUR ETHOS
Values, we provide you
Empower
Building fearlessness by providing every woman with tools to empower themselves with the right knowledge and take control of their money.
Simplify
At LXME, we're here to simplify your money decisions with our intuitive platform designed exclusively for women.
Collaborate
We strive to create a safe and supportive community that fosters collaboration, mutual respect and shared learning - wherein women can openly discuss financial matters.
Secure
We understand the importance of privacy in money matters and are committed to providing a safe environment for these transactions. Our expert-researched and regulated products also ensure a secure financial journey for every investor.
MEET THE CHANGEMAKERS
The architects who are laying the
foundation for a brighter future.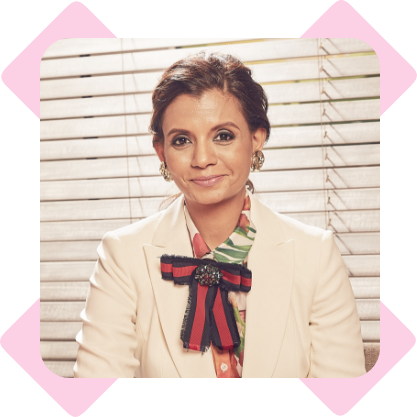 Founder of LXME
Founder of LXME and one of the foremost ladies championing the cause of financial freedom for women, Priti Rathi Gupta comes with over two decades of experience in the Financial Services industry. An alumni of Harvard Business School, Priti has been awarded for setting up the Commodities desk, Currency and Forex Advisory Business. Priti's aspirations lie in fostering equitable access to wealth for women. Priti & LXME were featured in Her Majesty the Queen's Official Platinum Jubilee Pageant Commemorative Album. LXME was awarded the 'Warrior of Change' at 'The Annual Impact Creator Awards 2021' She is passionate about film making and aspires to go to Film school someday.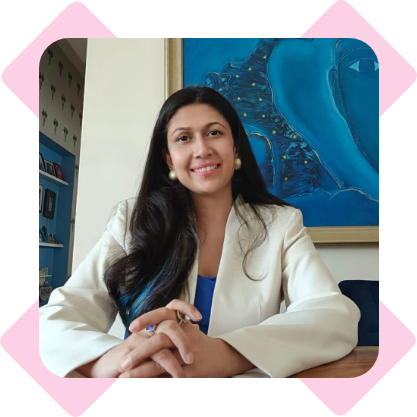 Co-founder of LXME
Ridhi Kanoria Doongursee is a strong believer in the importance of financial independence. She comes with over 15 years of experience, is a two time start-up founder with comprehensive experience in Fintech, Ecommerce and a 360° solution builder across business & start-ups. It is Ridhi's personal endeavor to enable every woman to take charge of her finances & achieve her financial goals. Through LXME, Ridhi hopes that every woman overcomes her existing unconscious biases (internal & external) & socio-economic conditioning to truly become financially independent.
THE CHANGE AIDERS
Meet the team that helps put the
ideologies into action.

Head of Product
Suraj is an experienced professional with a strong background in building digital products. His impressive portfolio includes renowned organizations such as McLaren F1, GE, and M&G Investments. In addition to his extensive expertise, Suraj has also served as a mentor for fintech and e-commerce startups across India & U.K. With his meticulous attention to detail, he is committed to optimizing user experiences that cater to a wide audience.

Head of Engineering
Manoj has successfully built technology and teams in the lending and payments industry. With expertise in software and app development, as well as architecture and deployment, he brings a wealth of knowledge to the table. Manoj firmly believes that in today's world, technology holds the key to solving many problems.
THE CHANGE ADVISORS
Recognizing the indispensable role of guidance, these leaders
fuel and guide the transformative change at every step.
MEET THE LEGENDS OF LXME
At LXME, diversity lies at the heart of our team. We're a group of young champions who are dedicated to laying the foundation for a rapidly evolving world. And you know what? We're having a blast while doing it!