In the fast-paced digital era, securing financial assistance has never been more convenient, thanks to instant loan approval online. Discover the seamless process of obtaining swift financial solutions right from the comfort of your home. Our comprehensive guide sheds light on the key aspects of online loan approval, ensuring you navigate the process effortlessly. Ready to access quick funds when you need them the most? Explore the article Instant Loan Approval Online to uncover the ins and outs of this efficient financial solution. Your financial relief is just a click away!
A personal loan can help one quickly turn their dreams into reality. It also improves people's lives. Thanks to easy-to-use financial platforms, personal loans are now available with just a few clicks.
Here are the steps to increase your chances of getting an instant loan approval:
Check your credit score-
Your credit score measures your ability to repay your loan. The higher the score, the better chances of approval. Improve your score by paying off your existing debt, paying bills on time, not maxing out your credit cards and much more.
Avoid applying for more than one loan at a time-
Applying with many lenders & hoping to get approved by one of them may give a wrong impression.
Decrease your debt-to-income ratio-
Make sure that you pay off your existing debts to reduce your debt-to-income ratio before applying for a personal loan. You shouldn't be spending over 40% of your income on EMI.
Meet the eligibility requirements for your lender-
When you meet the criteria of your lender, your chances of getting loan approvals increase. Most lenders have the following eligibility requirements:
You must be a resident of India.
Age: 21-60 years
Must be a salaried or a self-employed professional with a minimum monthly income
Stability in a job if you are a salaried employee
A credit score of 750+
Debt to income ratio under 30%-40%
Unfortunately, the busiest time of year is also the holiday season. As a result, making time to apply for a personal loan may be difficult. Fortunately, LXME offers users the convenience of instant personal loan applications through the app.
You can successfully apply for an online personal loan without ever leaving your home. If you match the requirements, you can submit your application along with the documentation. Within 47 hours, we will provide you with an instant personal loan between Rs.25000 and Rs. 3 lakhs.
Benefits of LXME's Personal Loans:
– Loans up to Rs. 3 lakhs
– Low-interest rates
– Paperless approval
– Low processing charges
– Zero hidden costs
– Quick disbursal (Within 48 hours)
– No collateral
– Minimal documentation
Instant Personal Loans relieve your stress about how you'll pay for everything when you don't have a large budget but still need to fulfil your goals.
Share this blog with your friends and family if you find it insightful!!
Download the LXME app now to start investing! Happy Investing!
---
FAQs Around Instant Loan Approval online
1. How can I get a loan immediately?
Online Platforms: Utilize digital lending platforms for quick access to loan applications.
Prepared Documentation: Have essential documents ready for a seamless application process.
Good Credit Score: Maintain a positive credit history to enhance your loan approval chances.
2. How to get 5000 rupees immediately?

Choose Instant Loan Options: Explore lenders offering small, instant loans for immediate needs.
Emergency Loan Apps: Some apps provide quick access to small amounts, including 5000 rupees.
LXME Insights: Discover strategies to boost your chances of instant loan approval at LXME's guide.
Navigate the world of instant loans with LXME's expert advice. #InstantLoans #FinancialSolutions 💸🚀
To stay connected with LXME and access inspiring content, follow us on Instagram and subscribe to our YouTube channel.
other blogs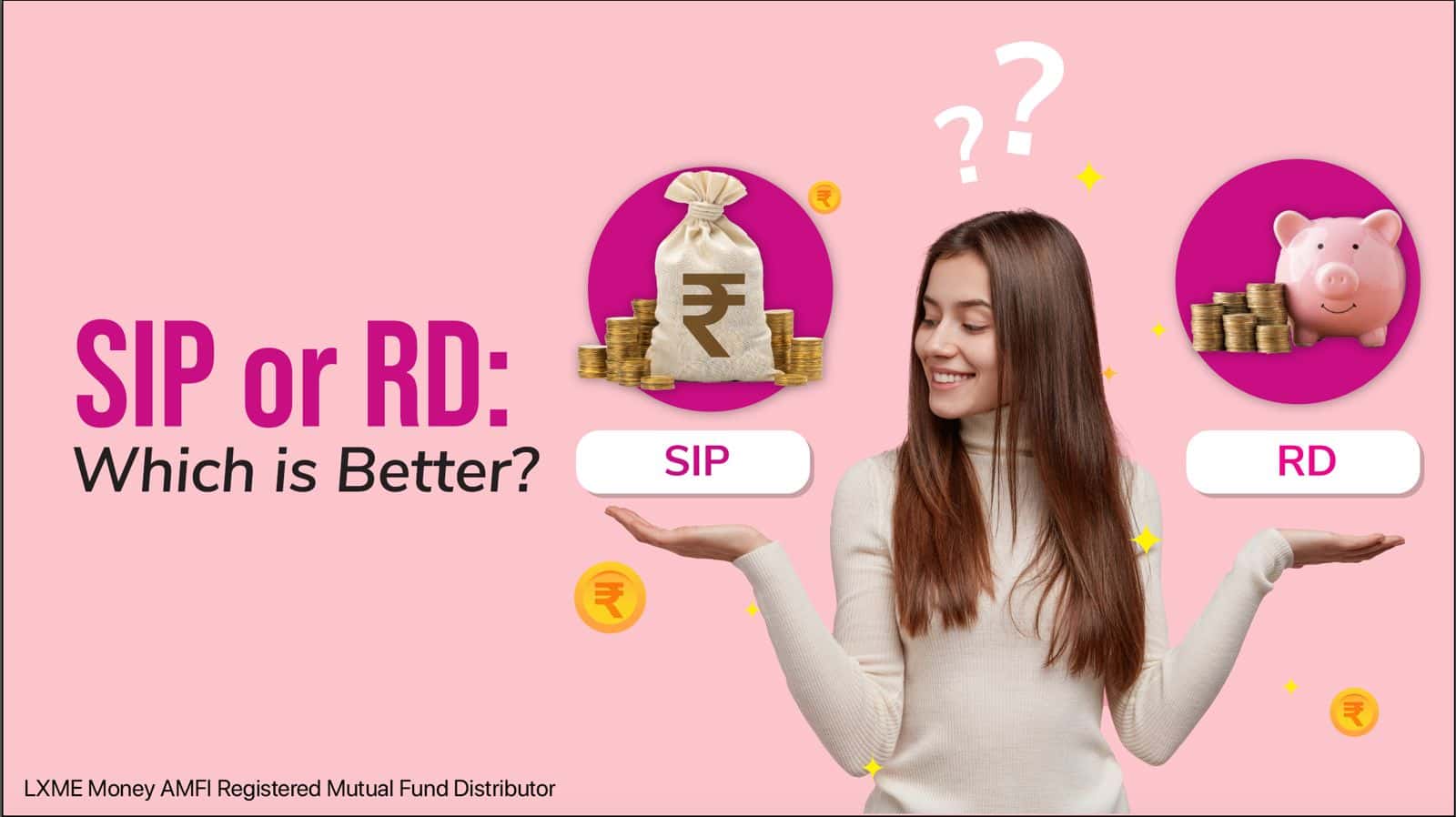 Smart Money
November 23, 2023
Is SIP better than RD?
In this inflation-bearing world just investing in Recurring Deposits (RD), Fixed Deposits(FD), Physical Gold, Savings Deposits, etc. is not enough as their returns cannot beatinflation. Besides, women are very conservative investors and prefer RD over mutual funds,however, now its time to upgrade ourselves. So, what should one do to get inflation-beating returns and get the … Is SIP better than RD?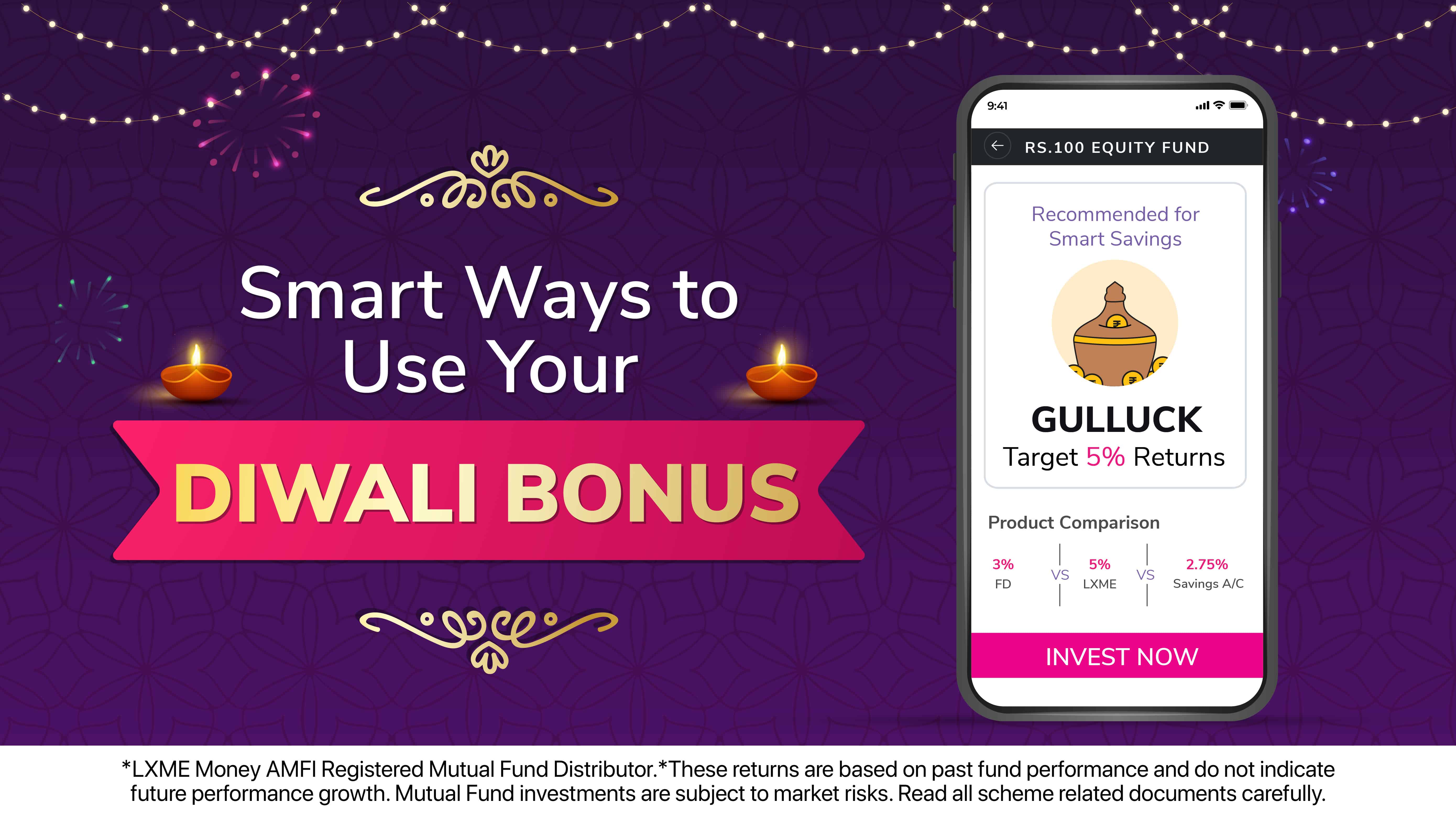 Smart Career Smart Money
SMART WAYS TO USE YOUR DIWALI BONUS
It's always a great surprise to receive that well-deserved bonus during Diwali, after all, Lakshmi ko kaun mana karta hai? But spending that bonus is the trick most of us struggle with. Don't worry, LXME will teach you how to spend bonus money and how to invest bonus money. Let's follow the 50, 40, 10 … SMART WAYS TO USE YOUR DIWALI BONUS