EARN
Earn from home with LXME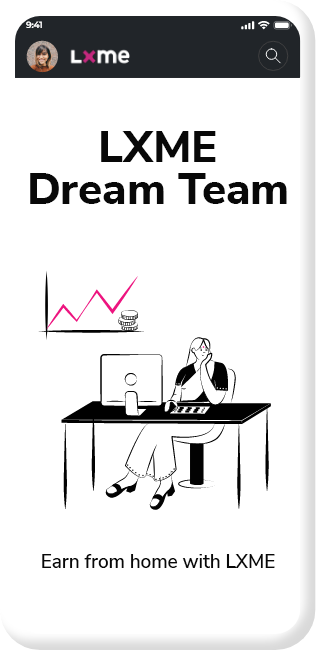 In today's times, between bills, expenses, fees and so much more, it's tough to also save and invest. We understand that most women don't have enough left for the latter. We've therefore created opportunities for women to boost their earnings with LXME's Earn program.
Earn a minimum of ₹5000 per month
Flexibility to work from home
Spend just 3-4 hours daily
Opportunity to work with industry experts
Get a letter of recommendation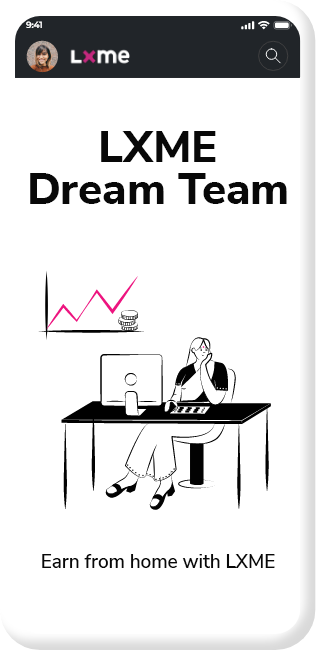 SAVE
Open a one-of-a-kind Savings
Account with LXME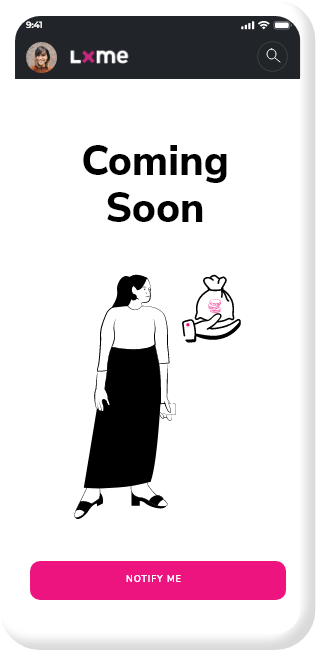 A savings account or as we like to call it, A 'Me' Account is a special account meant for you to tuck in those little savings every month exclusively for your goals. You can also use this account to invest from and add any additional money you get from time-to-time for safekeeping. Avail plenty of benefits when you open a savings account with LXME.