PLAN
Plan for your goals with our savvy
calculators
The first step to taking charge of your finances is to plan for your goals.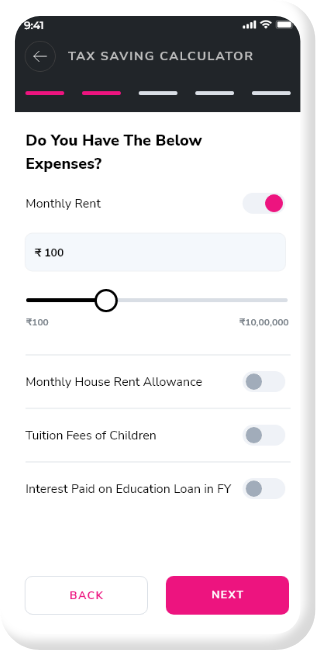 Our team of experts have built these easy-to-use calculators on the App, so that you can plan your investments with a click of a button.
From retirement planning, to vacation planning, from tax saving to child's education planning – we aim to simplify your money journey by giving you effective tools to manage your money like a pro!