Welcome to LXME, where financial empowerment begins. If you're exploring 'personal loan reasons,' you're on the right track. In this comprehensive guide, we unfold the 8 compelling reasons why applying for a personal loan from LXME is a strategic move for your financial well-being. From managing unexpected expenses to realizing your dreams, each reason is a step closer to securing a brighter future. Join us on this journey as we decode the power of personal loans, placing your unique needs at the forefront.
It's important to consider your financial situation before taking out a loan, but sometimes a personal loan is the best way to finance a large purchase or project that you can't afford up front.
Here are the top eight reasons to get a personal loan.
1. Home remodeling:
Homeowners can use a personal loan to upgrade their home or complete necessary repairs, like fixing the plumbing or painting for a fresh look. A personal loan can surely help!
2. Emergency expenses:
If you have a sudden emergency, like paying for your family member's hospital fees, using a personal loan could be a low-cost option. You can cover unexpected medical costs starting from Rs.10,000 with LXME.
3. Large purchases:
If you suddenly need to buy a new refrigerator or any major household purchase but don't have the funds on hand, a personal loan can provide relief. Save time and money in the future.
4. Finance a New Venture:
Dreaming of starting a new business but not enough funds? A personal loan can assist you in obtaining funds to finance your business. LXME also has low interest rates!
5. Higher Education:
The ever-increasing education costs may cause some deficit towards your child's education planning. A personal loan can bridge such a deficit & enable your child to get admission into the desired college with no financial constraints.
6. Wedding expenses:
An Indian will likely spend one-fifth of his lifetime wealth on a wedding. Use a personal loan for big-ticket items like bridal wear dress or wedding coordinator. Don't want to deplete your savings account? Consider a personal loan. We have minimal documentation.
7. Vacation costs:
Your average vacation might not cost enough to cause a personal loan, but what about a honeymoon or a luxury cruise? Personal loans can help you finance your dream vacation. LXME has no hidden costs.
8. Clear Credit Card Debt:
Credit card debt can burn a hole in your pocket. It is an expensive debt to carry, and if payment is not made promptly, your credit score will suffer.
A personal loan can be used for almost anything, which is why it is called 'personal'. With the help of LXME's Personal Loans, you can pay off credit cards or plan the perfect bachelorette party. Personal loans are a great way to consolidate debt and make large purchases, but they should always be used responsibly.
If you found this helpful, share this blog with your friends and family!!
Download the LXME app now to start investing!
---
FAQs – Common Questions on Personal Loan Reasons
What is the main reason for personal loan?
Ans: Main Reasons for Personal Loan:
Debt Consolidation: Combine high-interest debts into a single, manageable payment.
Emergency Expenses: Swiftly cover unexpected costs such as medical bills or car repairs.
Home Renovation: Enhance your living space or address essential repairs.
Discover more compelling reasons to choose a personal loan on the Lxme blog: 8 Reasons to Apply for a Personal Loan from Us
What is a good reason to ask a bank for a personal loan?
Ans: Good Reason to Ask a Bank for a Personal Loan:
Competitive Interest Rates: Secure a personal loan at favorable interest rates for cost-effective borrowing.
Credit Score Enhancement: Responsible repayment improves your creditworthiness over time.
Flexibility in Repayment: Tailor the loan terms to align with your financial capabilities.
Explore the advantages of seeking a personal loan from Lxme for a seamless borrowing experience.
What is the best reason to say you need a loan?
Ans: Best Reason to State for Needing a Loan:
Financial Empowerment: Strengthen your financial stability by consolidating debts or addressing essential expenses.
Investing in Future Earnings: Use the loan for education or skill development to enhance your earning potential.
Home Value Appreciation: Renovate your home for potential long-term value appreciation.
Experience the Lxme difference—tailored loan solutions designed for your unique financial goals. Learn more on our blog.
How a personal loan can help this Diwali ⬇⬇
To stay connected with LXME and access inspiring content, follow us on Instagram and subscribe to our YouTube channel.
other blogs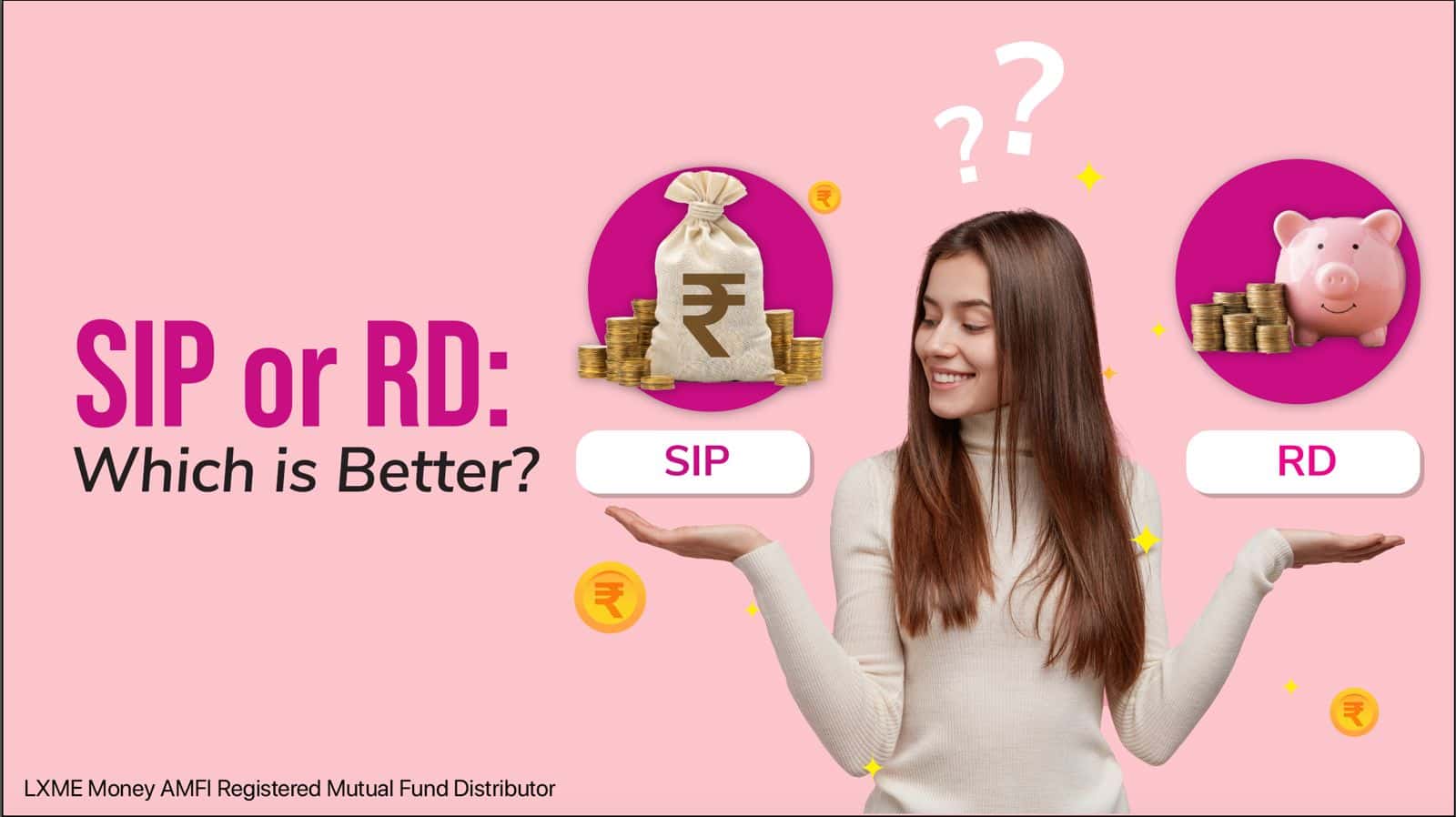 Smart Money
November 23, 2023
Is SIP better than RD?
In this inflation-bearing world just investing in Recurring Deposits (RD), Fixed Deposits(FD), Physical Gold, Savings Deposits, etc. is not enough as their returns cannot beatinflation. Besides, women are very conservative investors and prefer RD over mutual funds,however, now its time to upgrade ourselves. So, what should one do to get inflation-beating returns and get the … Is SIP better than RD?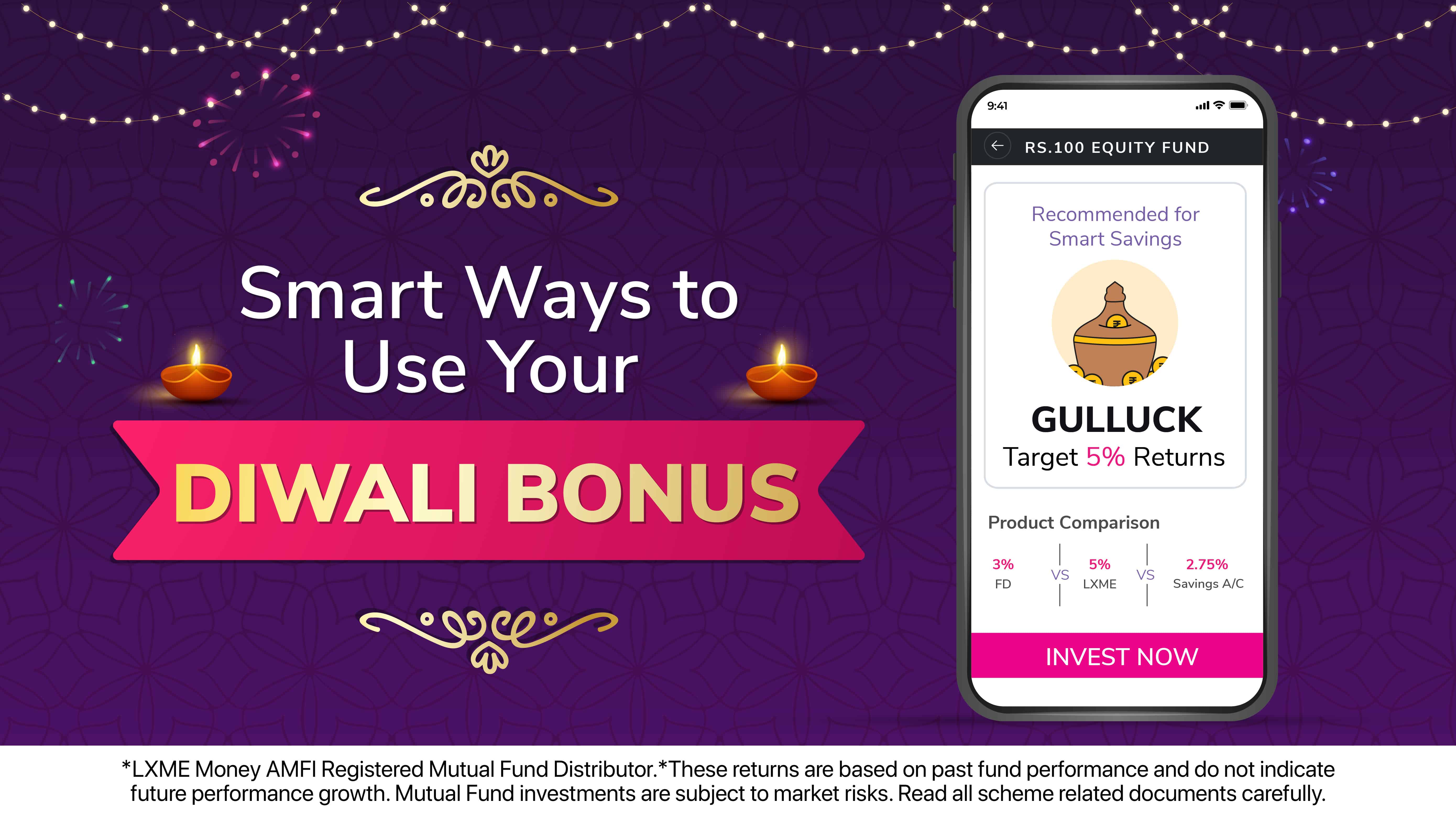 Smart Career Smart Money
SMART WAYS TO USE YOUR DIWALI BONUS
It's always a great surprise to receive that well-deserved bonus during Diwali, after all, Lakshmi ko kaun mana karta hai? But spending that bonus is the trick most of us struggle with. Don't worry, LXME will teach you how to spend bonus money and how to invest bonus money. Let's follow the 50, 40, 10 … SMART WAYS TO USE YOUR DIWALI BONUS