INVEST
Invest for your goals with LXME's safe
& secured investment platform
Your money's safety is our priority so our platforms are designed to ensure your money is secure 24x7.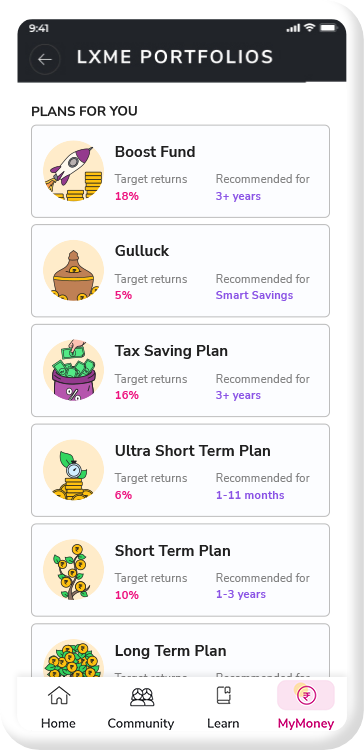 Our Mutual Fund portfolios are curated by a team of experts to give you a plan that is tailored just for your needs.
The LXME investment platform is hassle-free, quick and takes just 5 minutes to start investing.
The best part? You can start investing with as little as Rs. 100/- Yep! You heard that right!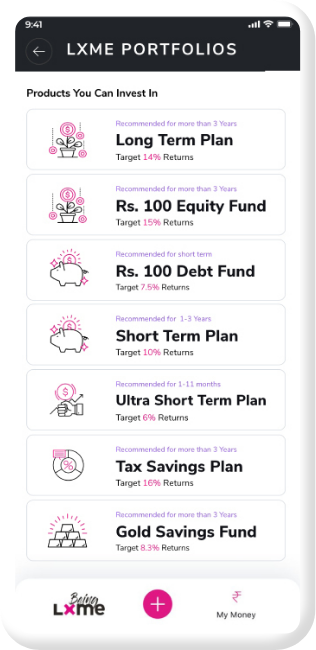 INSURE
Get yourself insured with our
women-exclusive plans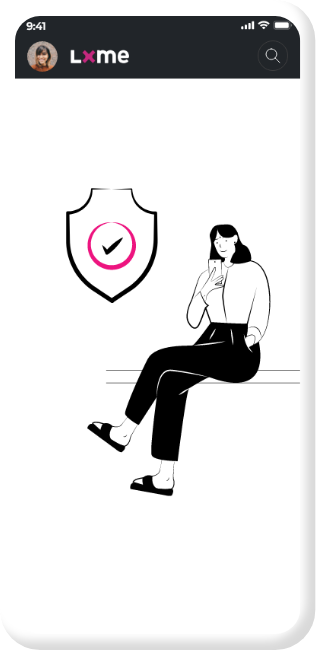 Many women in India are either underinsured or uninsured. Insurance helps you avoid digging into your savings or breaking money set aside for your goals. It is essential that every single woman gets insured adequately to have a financial safety net in case of unforeseen circumstances.