Unlock the convenience of managing your investments seamlessly with the latest CAMS nominee updates online. In this step-by-step guide, we'll walk you through the hassle-free process of updating your nomination details on CAMS, ensuring your financial portfolio aligns perfectly with your intentions. Stay in control of your investments effortlessly – it's time to explore the straightforward steps for a CAMS nominee update online.
Tina – Hey, I appreciate your assistance in explaining the significance of the nomination process and its importance. You also mentioned the online process, could you guide me through it?
LXME Money Coach – You're welcome! Absolutely, let me walk you through the step-by-step process of updating nominee details via CAMS website first.
Tina – Great! Let's get started then.
You can update your nomination online from CAMS by following the below process –
Firstly, go to the CAMS website.
To exercise your choice of either opting in or opting out of nomination, you need to click on the "Nomination Opt-in/Opt-Out" option. This allows you to choose whether you want to register nominees for your mutual fund investment or choose not to appoint any nominee for your investments.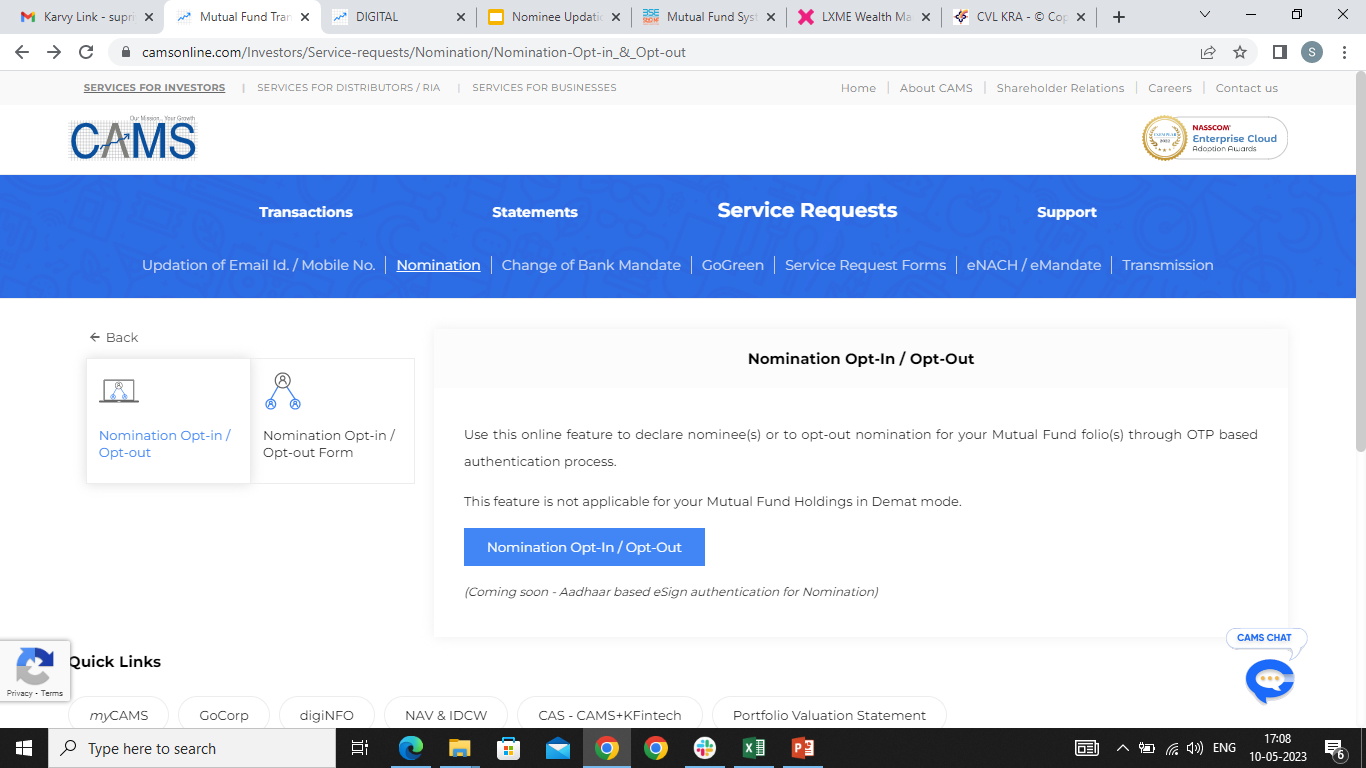 3. Enter your PAN number.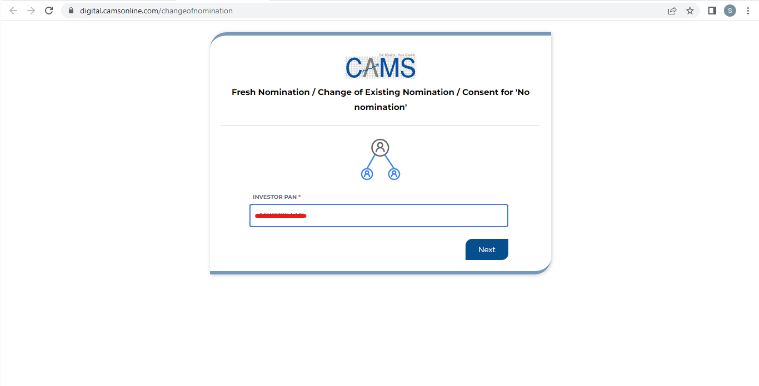 4. Click on the next tab to generate OTP. You can generate OTP through your registered email or Mobile number. Select your preferred way.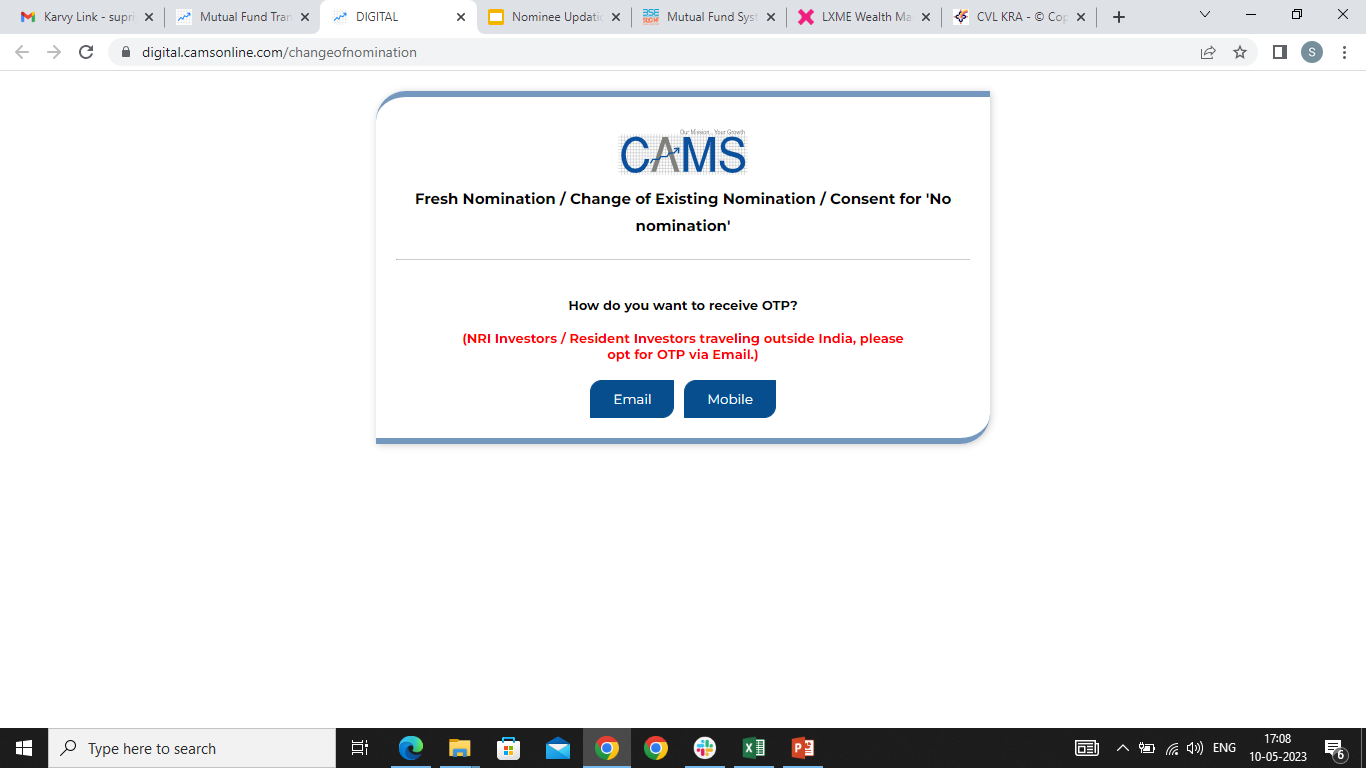 5. Enter the OTP and proceed.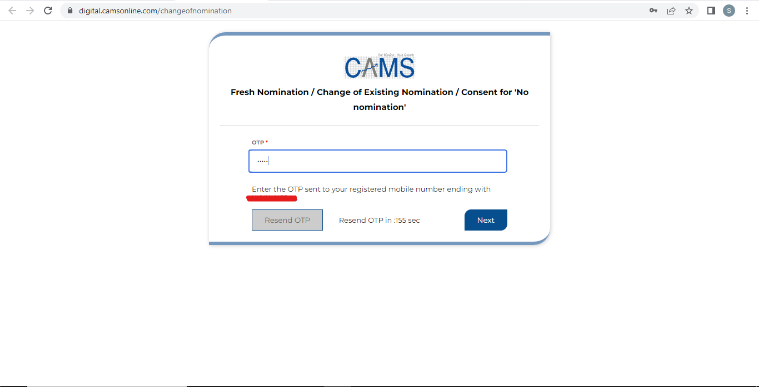 6. Select the Mutual Fund folio for which you want to add the nominee.
(Note – This image is shown for representative purpose only. Mutual funds will be reflected based on the investments you've made)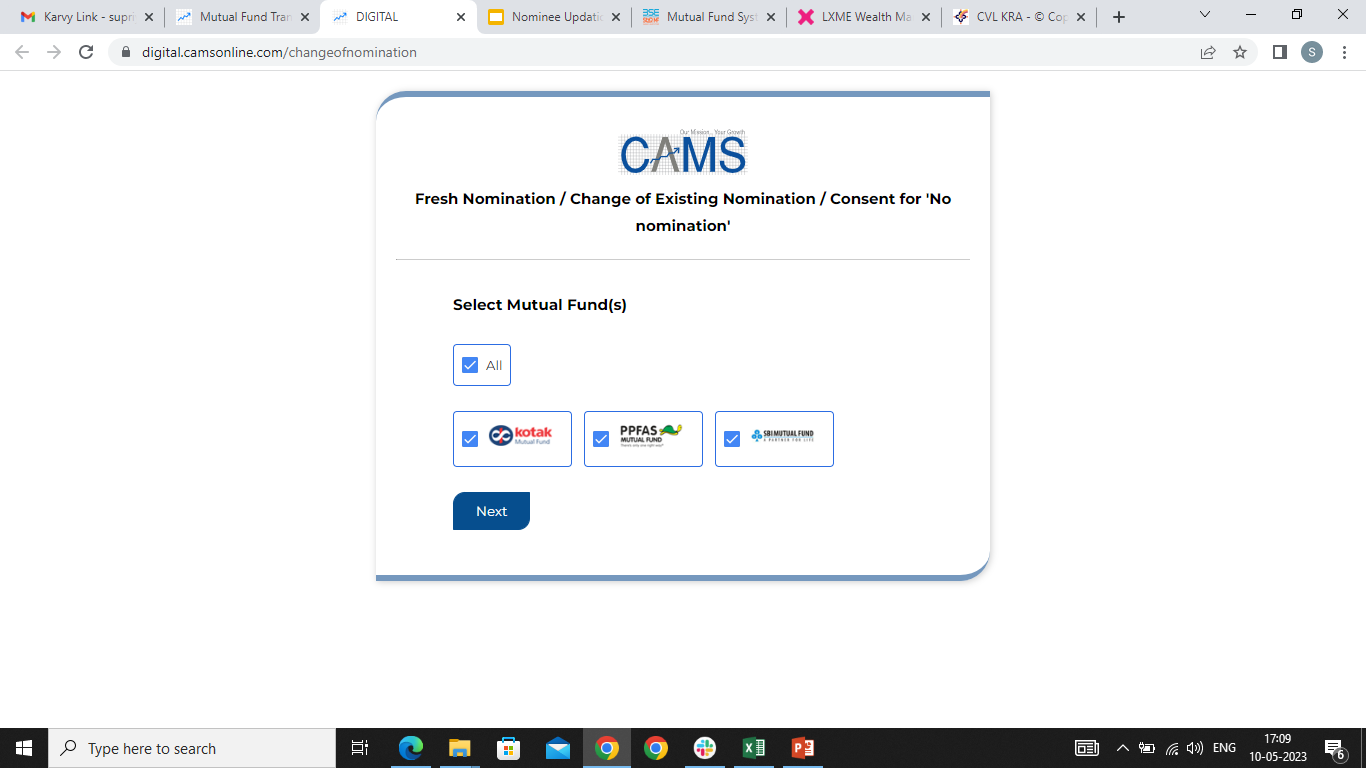 7. Select if you want to register a new nominee, change/ update your existing nominee or opt-out of it.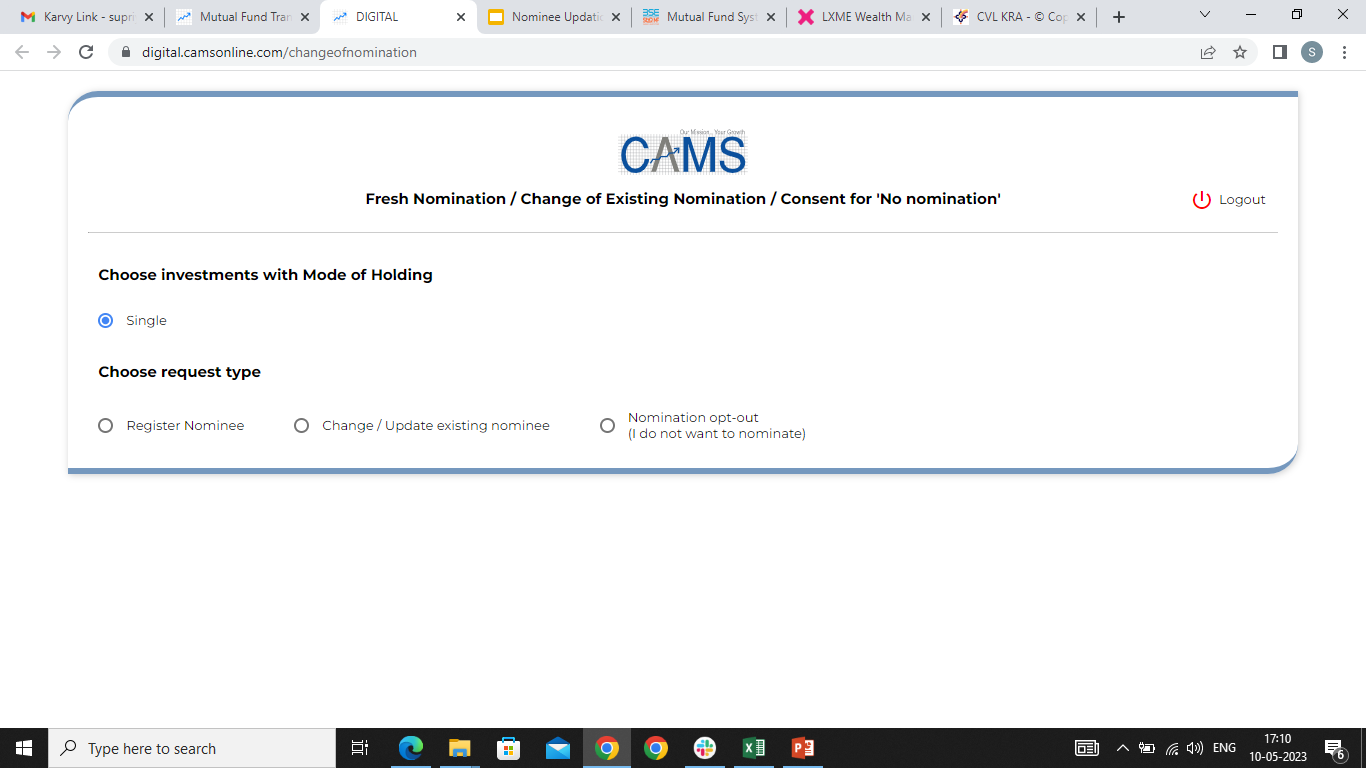 8. Select the mutual fund folio for which you want to register, update or opt out of the nominee.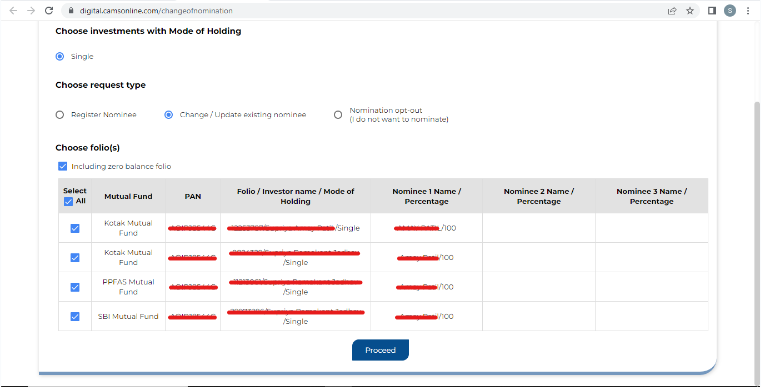 9. To register/update or opt out of a nominee for your mutual fund folios, simply click on each folio individually, enter the necessary details and confirm. You can add up to 3 nominees in each folio and allocate a percentage share for each nominee. To simplify the process, you can select the same nominee for all folios, if desired.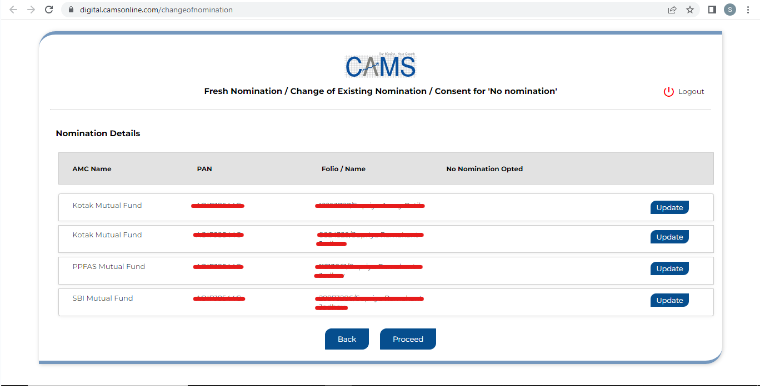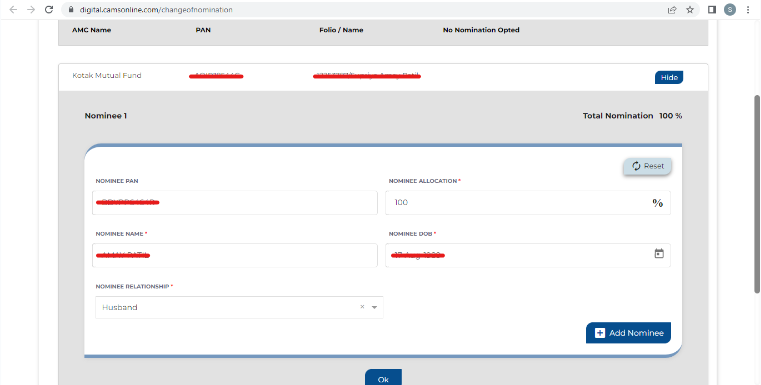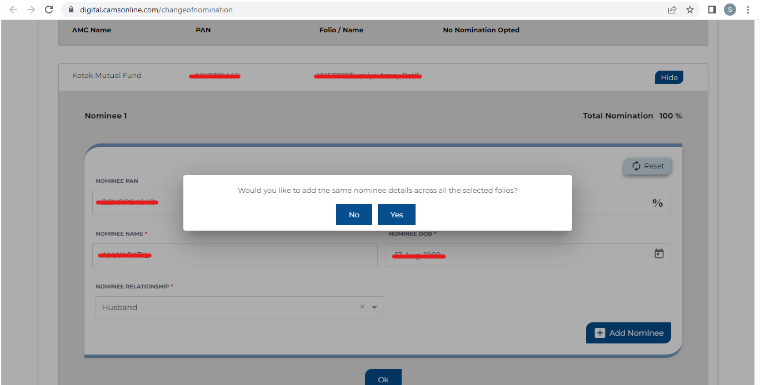 10. Once updated, submit the same and generate OTP for authentication.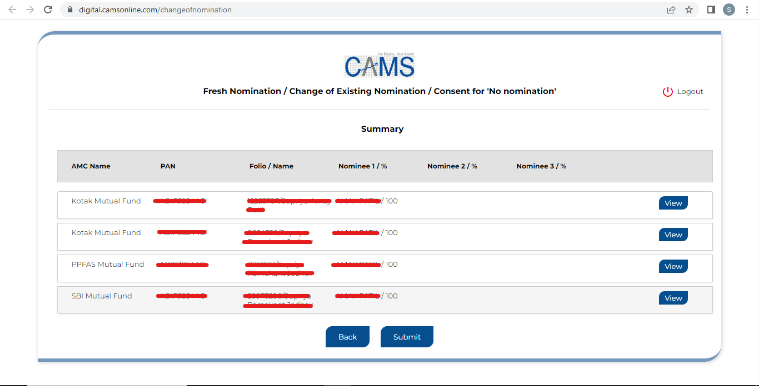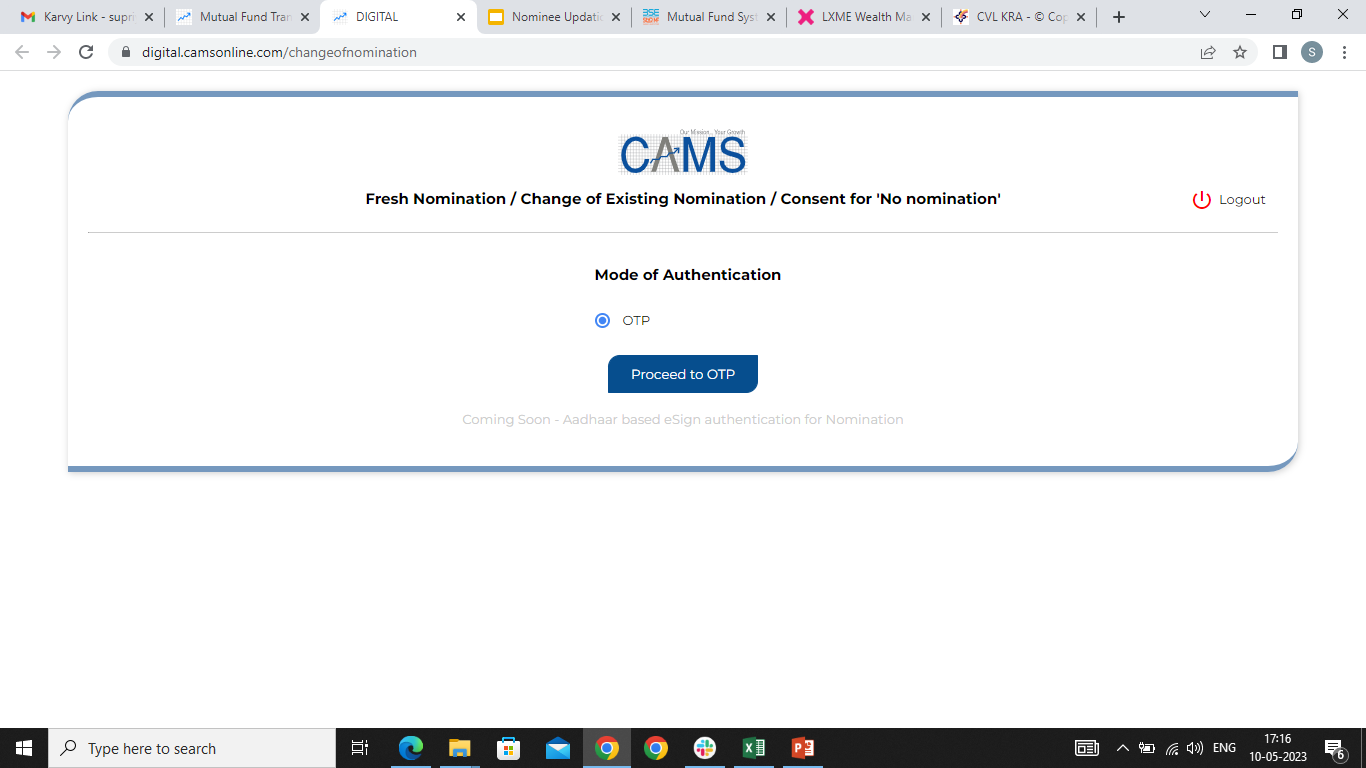 11. Submit the OTP. Once done, your nominations will be updated.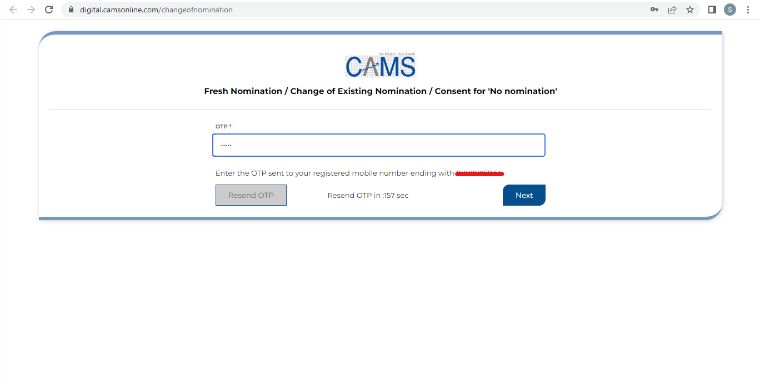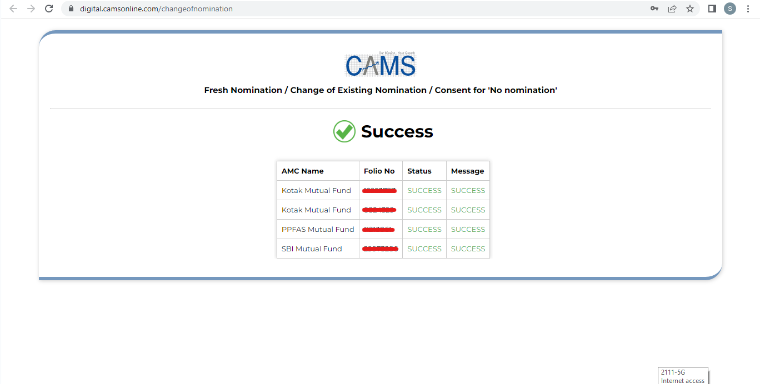 What happens if you don't make a nomination for your mutual fund investments by 30th September 2023?
As per the SEBI circular, failure to update the nomination details or opt out of nomination by 30th September, 2023, will result in investors' folio being frozen and they won't be able to redeem their investments.
If you haven't nominated anyone for your mutual fund investment yet, then make sure to do so before 30th September, 2023!
Click here to know more about the Nomination process!
Click here to know the step by step process to update nomination details from Kfintech website!
FAQS :- Frequently Asked Questions
How do I add a nominee to Mycams online?
Adding a Nominee to Mycams Online:
1. Visit the CAMS online website.
2. Click on the link for updating the nominee.
3. Enter your PAN number.
4. Select the mutual funds for which you want to update the nominee details.
5. Choose how you want to receive the OTP – either via email or mobile.
6. Select the request type – whether you want to add a new nominee, change/update an existing nominee, or opt-out of nomination.
7. Enter your nominee details and click proceed.
8. Submit the form and enter the OTP received.
Your nominee details should now be successfully updated.
How do I update my MF nominee online?
Updating MF Nominee Online:
1.Visit the MF Central website and create an account using your PAN.
2.Once you log in, you will see a list of all your mutual funds.
3.Select the funds and update your nominee by providing all necessary details.
Confirm it with OTP sent to your mobile or registered email address.
How can I update my demat nominee?
Updating Demat Nominee:
1. Visit the NSDL website and log in using your credentials.
2. Once you log in, under demographic change click on 'update personal details'.
3. Tick the radio button stating 'Add/Update nominee details'.
4. Update nomination details in the next page and click Save tab and submit.
5. Enter OTP which will be set to registered mobile number.
6. Click on 'eSign and download', note the service charges and click 'Proceed' tab.
7. Enter VID or Aadhaar number and click on 'Verify OTP'.
8. Y ou will receive a modification successful message along with an acknowledgement number.
9. Click on Download eSign.
Now, go back to update the personal details page and tick the radio button 'eSign download (Nomination modification).
Enter the acknowledgement number select request type and click 'eSign download' tab.
Comment "Need Assistance" if you want any help with nominee updation!
And hit the like button '❤️' if you find this blog insightful
other blogs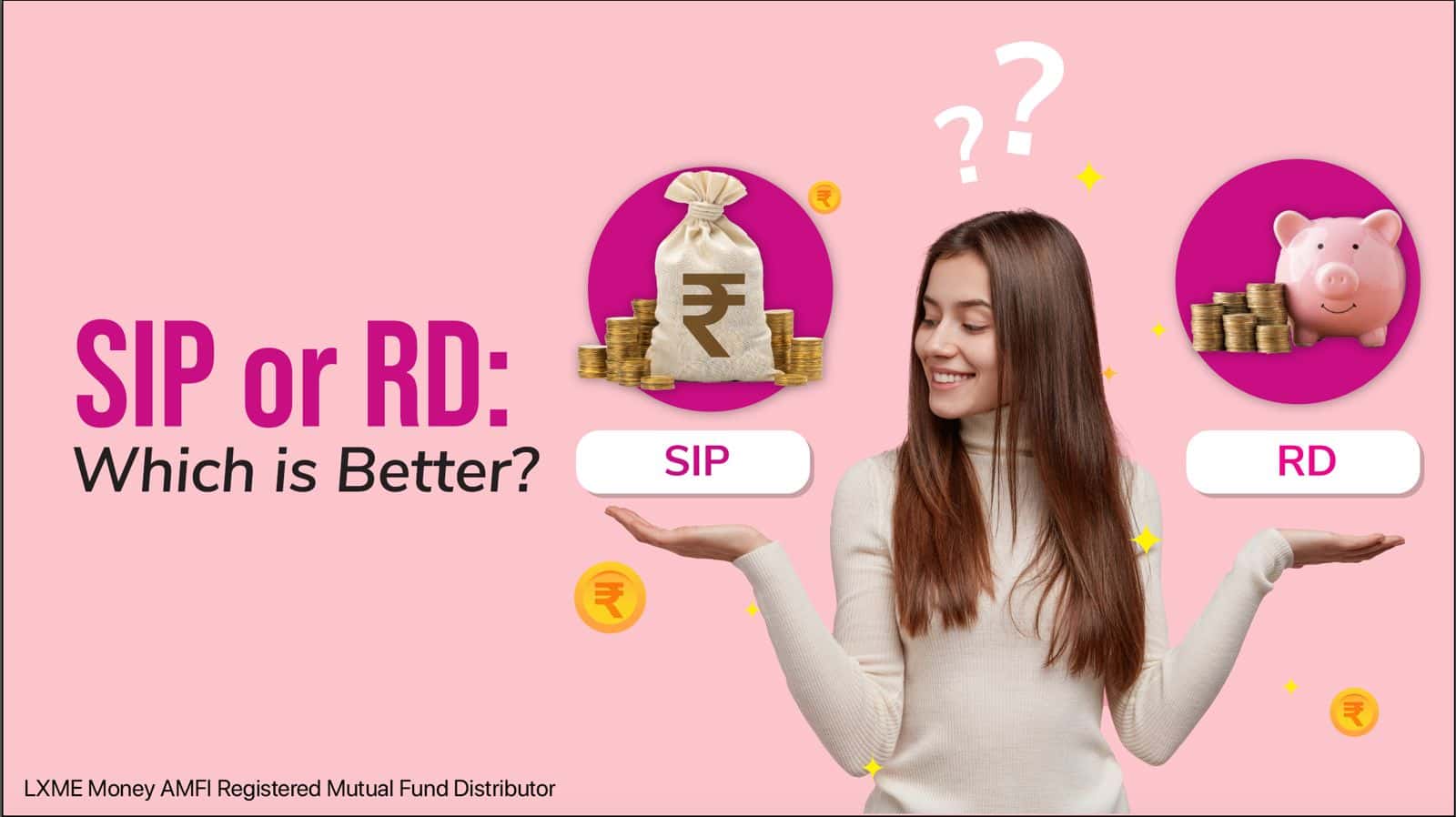 Smart Money
November 23, 2023
Is SIP better than RD?
In this inflation-bearing world just investing in Recurring Deposits (RD), Fixed Deposits(FD), Physical Gold, Savings Deposits, etc. is not enough as their returns cannot beatinflation. Besides, women are very conservative investors and prefer RD over mutual funds,however, now its time to upgrade ourselves. So, what should one do to get inflation-beating returns and get the … Is SIP better than RD?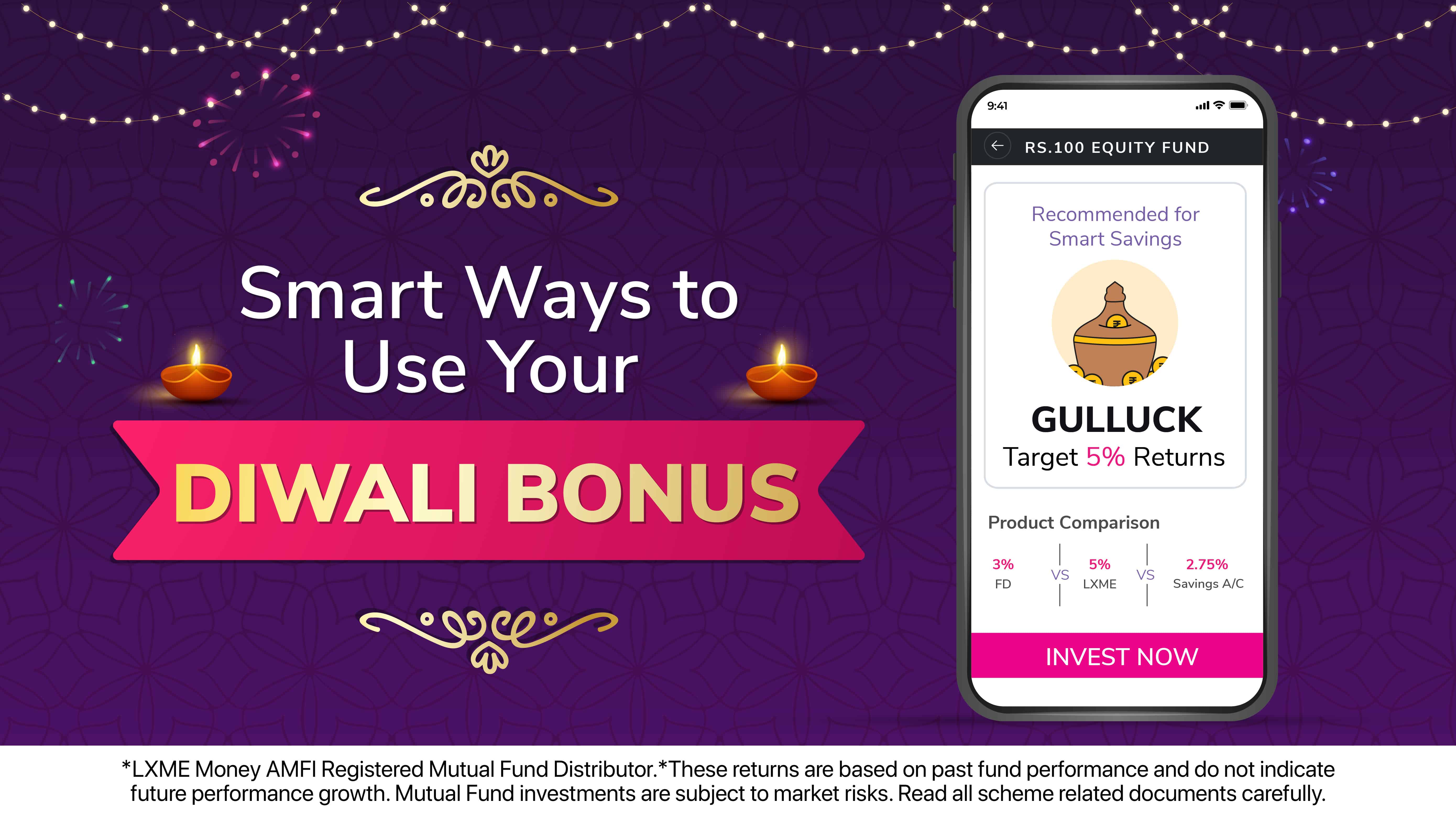 Smart Career Smart Money
SMART WAYS TO USE YOUR DIWALI BONUS
It's always a great surprise to receive that well-deserved bonus during Diwali, after all, Lakshmi ko kaun mana karta hai? But spending that bonus is the trick most of us struggle with. Don't worry, LXME will teach you how to spend bonus money and how to invest bonus money. Let's follow the 50, 40, 10 … SMART WAYS TO USE YOUR DIWALI BONUS