Tina – Hey, I appreciate your assistance in explaining the significance of the nomination process and its importance. You also mentioned the online process, could you guide me through it?
LXME Money Coach – You're welcome! Absolutely, let me walk you through the step-by-step process of updating nominee details via CAMS website first.
Tina – Great! Let's get started then.
You can update your nomination online from CAMS by following the below process –
Firstly, go to the CAMS website.
To exercise your choice of either opting in or opting out of nomination, you need to click on the "Nomination Opt-in/Opt-Out" option. This allows you to choose whether you want to register nominees for your mutual fund investment or choose not to appoint any nominee for your investments.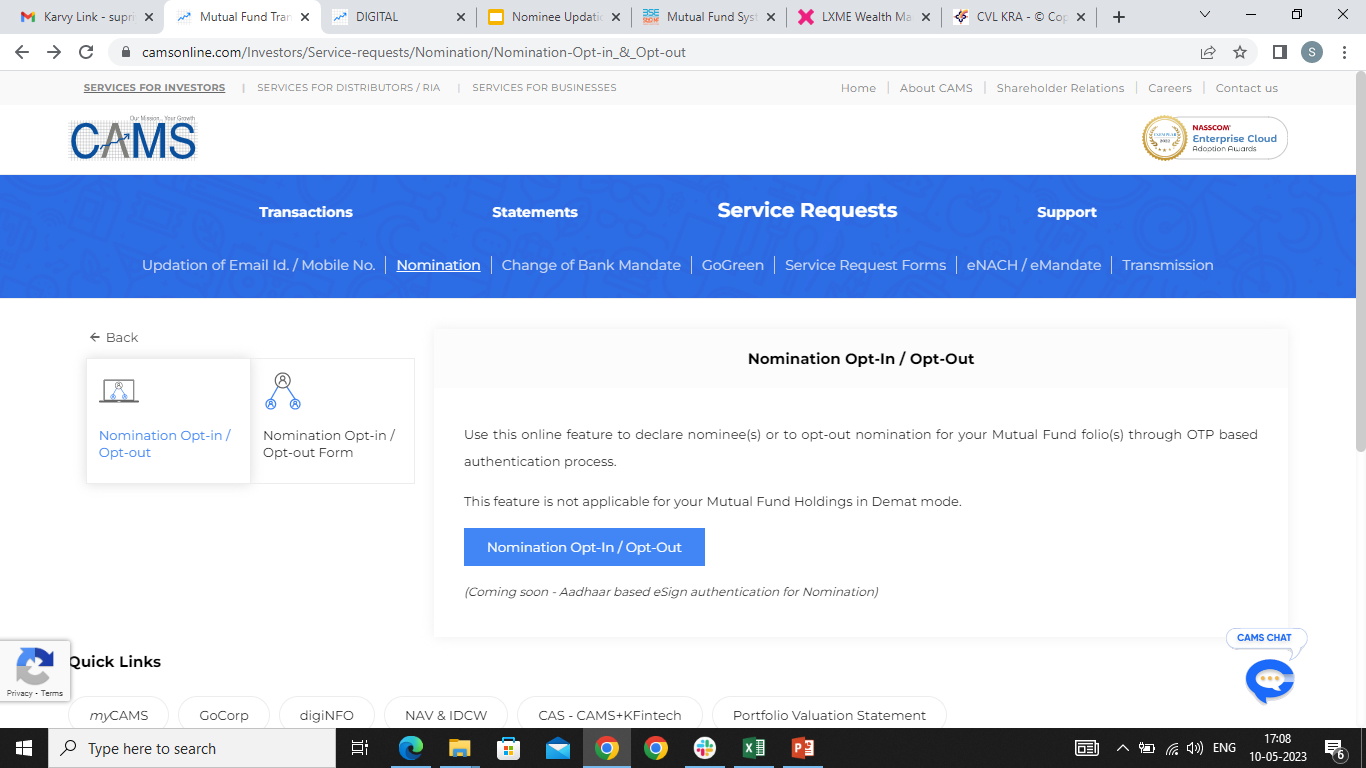 3. Enter your PAN number.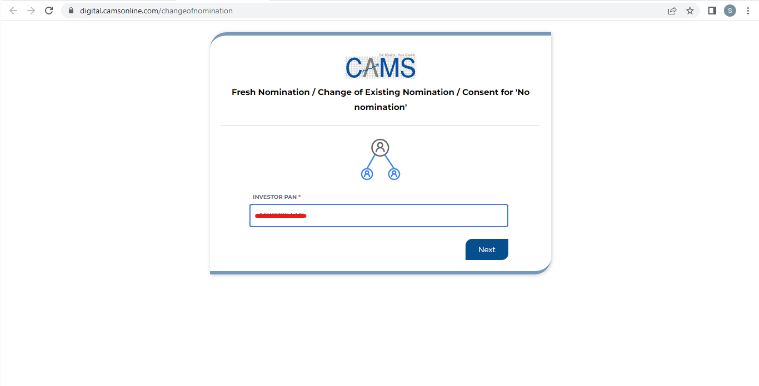 4. Click on the next tab to generate OTP. You can generate OTP through your registered email or Mobile number. Select your preferred way.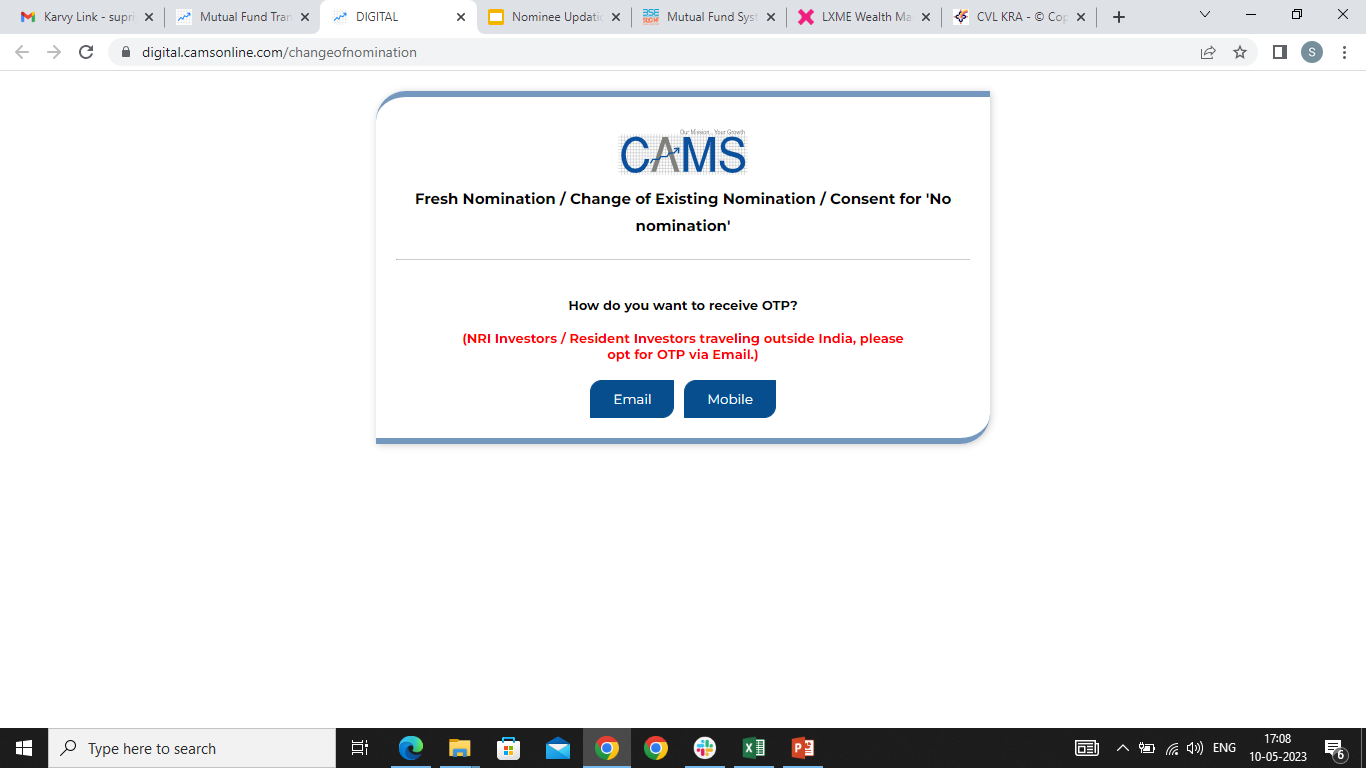 5. Enter the OTP and proceed.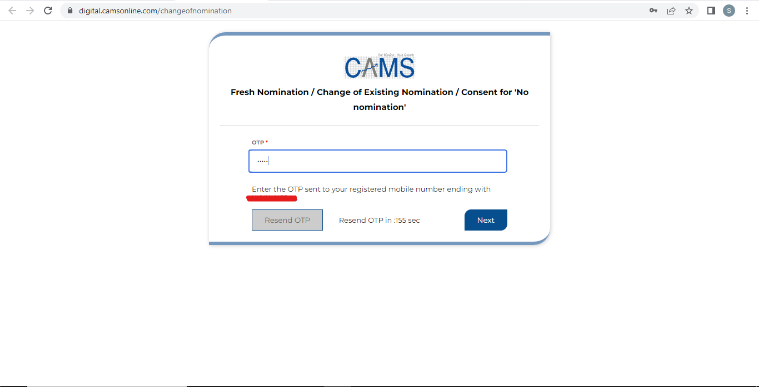 6. Select the Mutual Fund folio for which you want to add the nominee.
(Note – This image is shown for representative purpose only. Mutual funds will be reflected based on the investments you've made)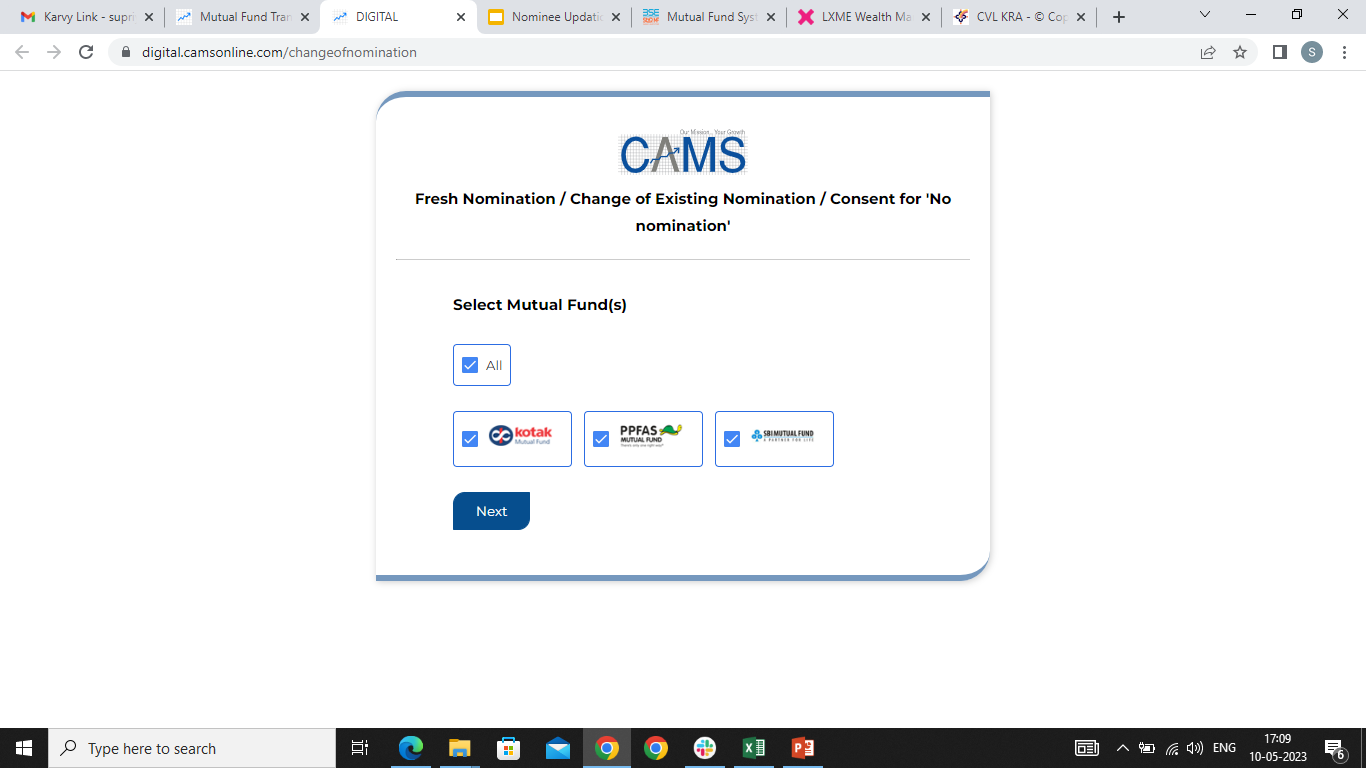 7. Select if you want to register a new nominee, change/ update your existing nominee or opt-out of it.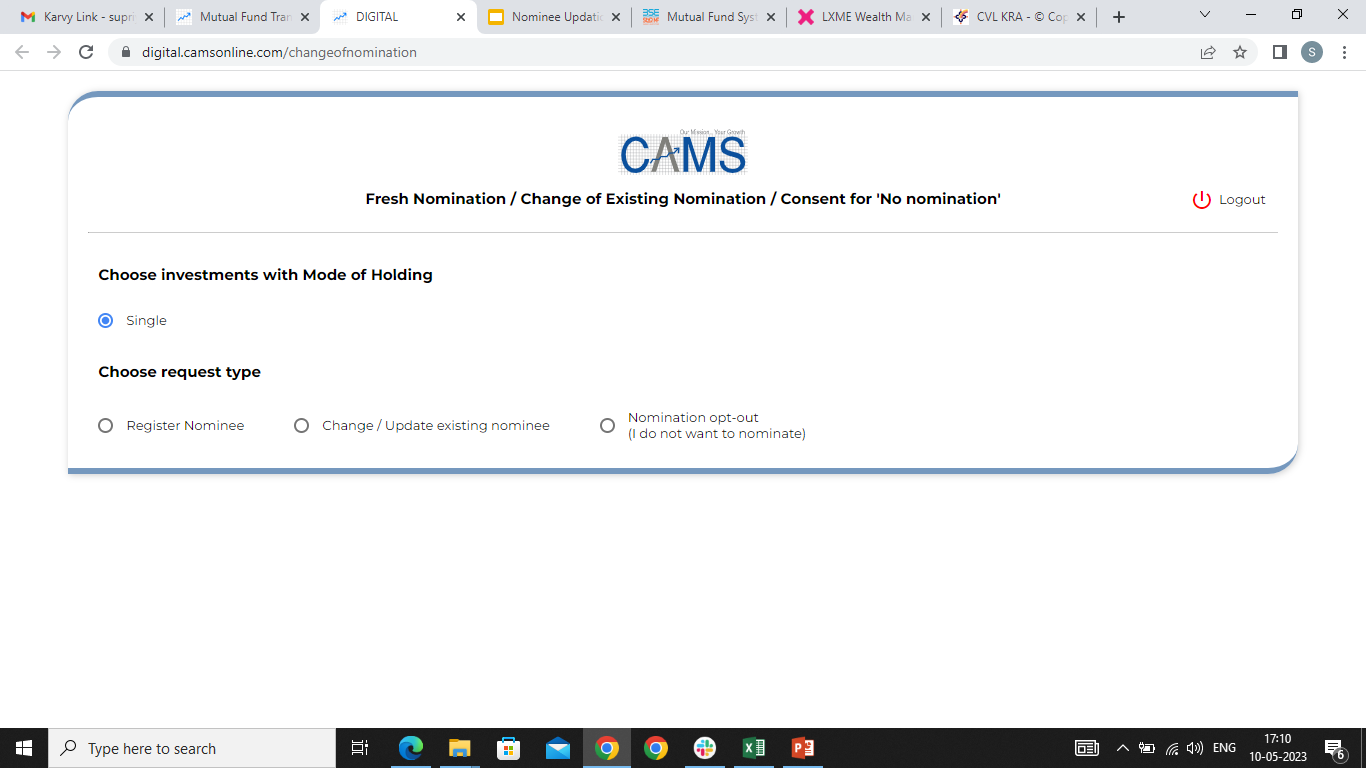 8. Select the mutual fund folio for which you want to register, update or opt out of the nominee.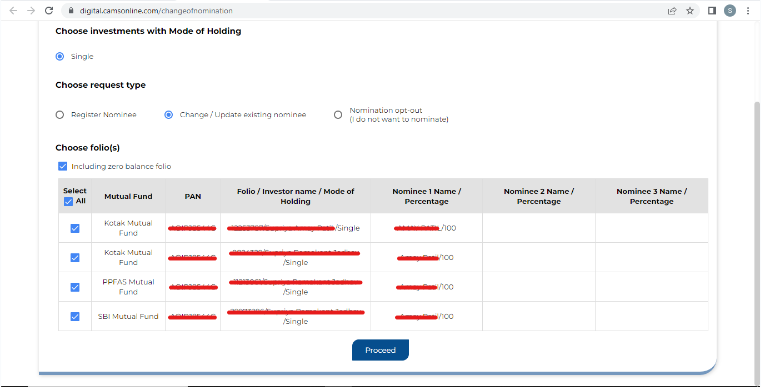 9. To register/update or opt out of a nominee for your mutual fund folios, simply click on each folio individually, enter the necessary details and confirm. You can add up to 3 nominees in each folio and allocate a percentage share for each nominee. To simplify the process, you can select the same nominee for all folios, if desired.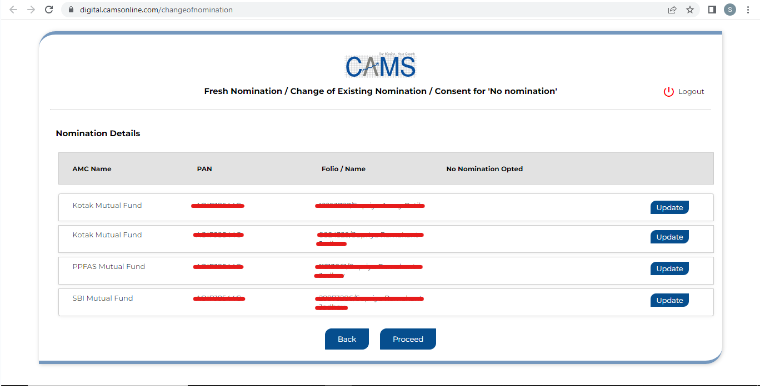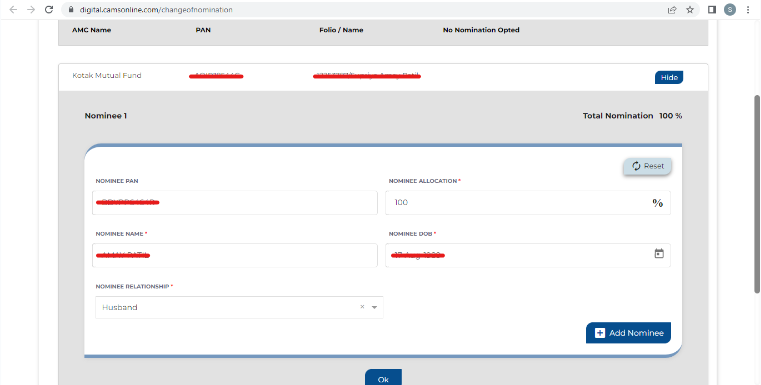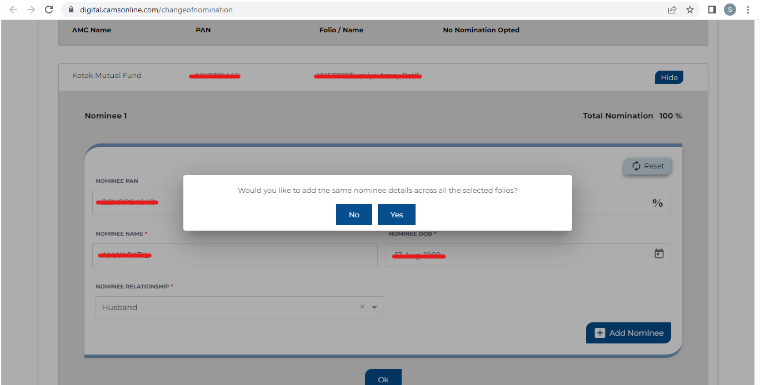 10. Once updated, submit the same and generate OTP for authentication.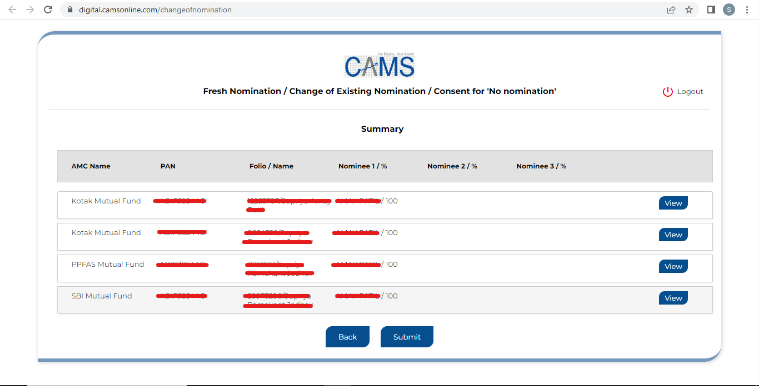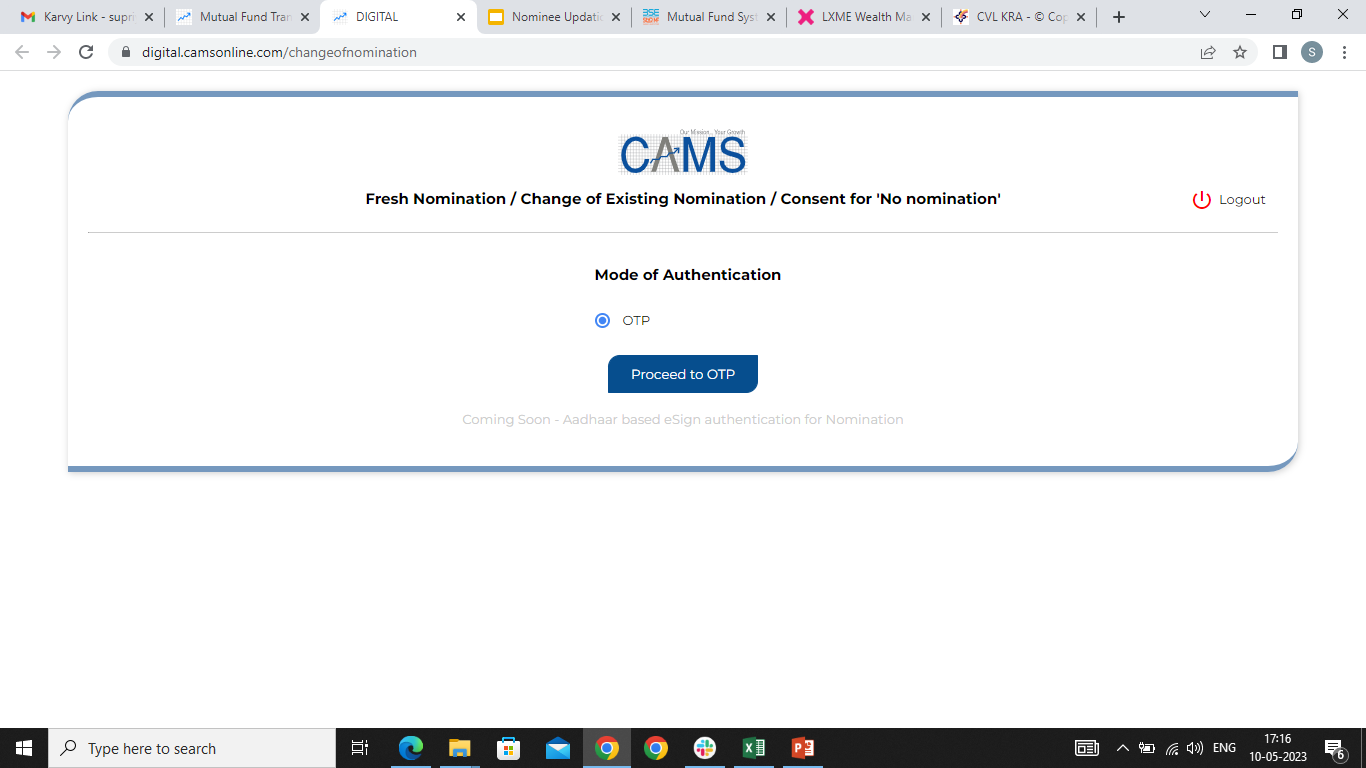 11. Submit the OTP. Once done, your nominations will be updated.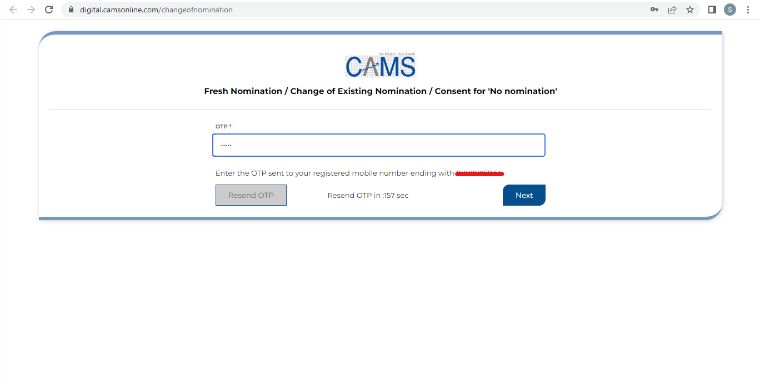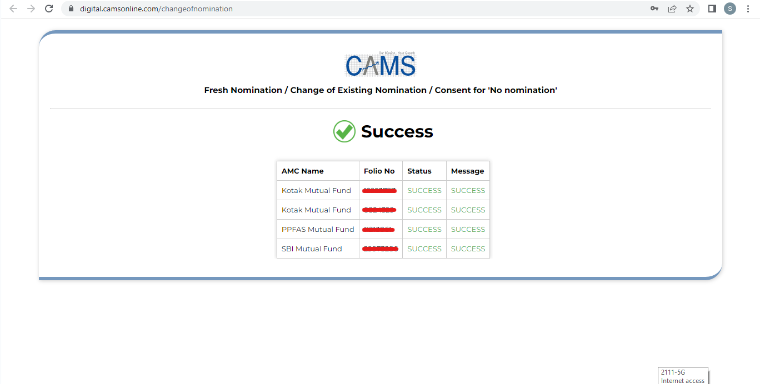 What happens if you don't make a nomination for your mutual fund investments by 30th September 2023?
As per the SEBI circular, failure to update the nomination details or opt out of nomination by 30th September, 2023, will result in investors' folio being frozen and they won't be able to redeem their investments.
If you haven't nominated anyone for your mutual fund investment yet, then make sure to do so before 30th September, 2023!
Click here to know more about the Nomination process!
Click here to know the step by step process to update nomination details from Kfintech website!
Comment "Need Assistance" if you want any help with nominee updation!
And hit the like button '❤️' if you find this blog insightful
other blogs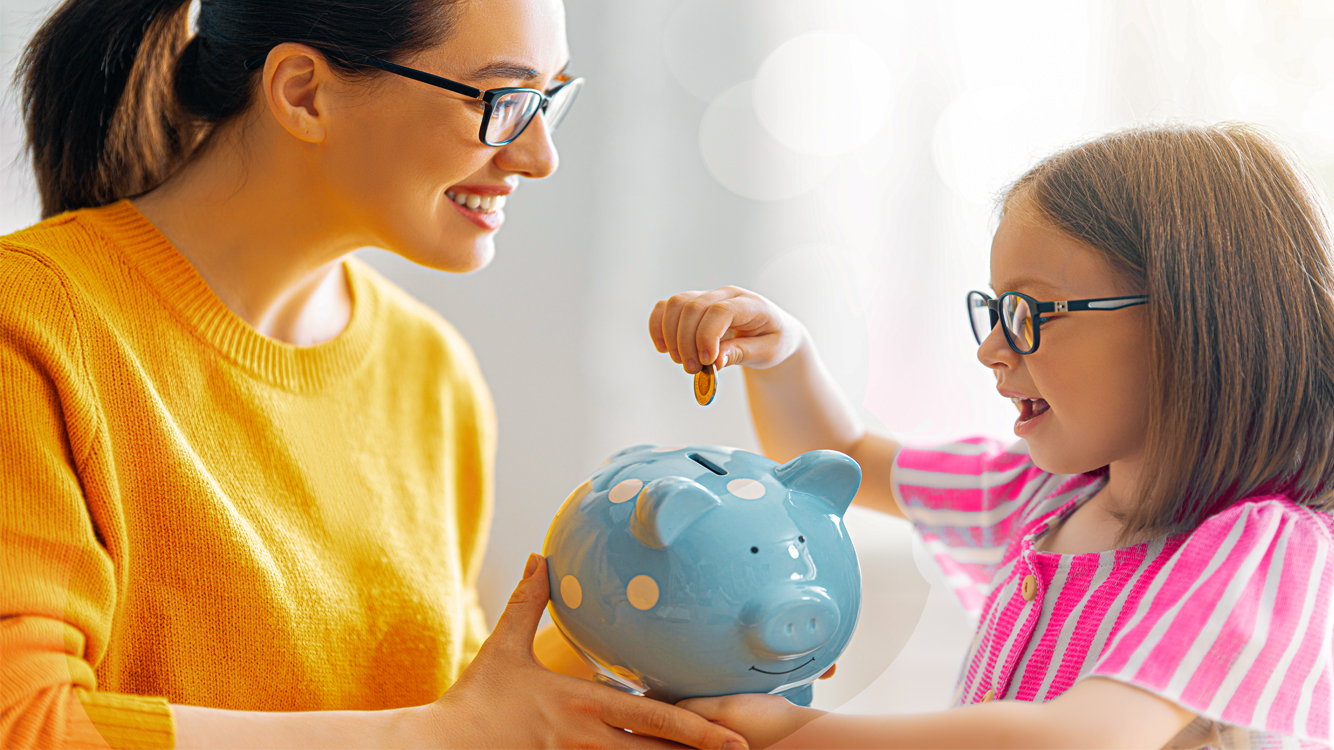 Smart Career Smart Money
June 1, 2023
How to get kids to invest early
Encouraging kids to invest early is a great way to teach them about financial responsibility and the power of compound interest. The younger they start, the better – so teach 'em young. Here are some steps you can take to help kids get started with investing: 1. Educate them about basic financial concepts: Begin by […]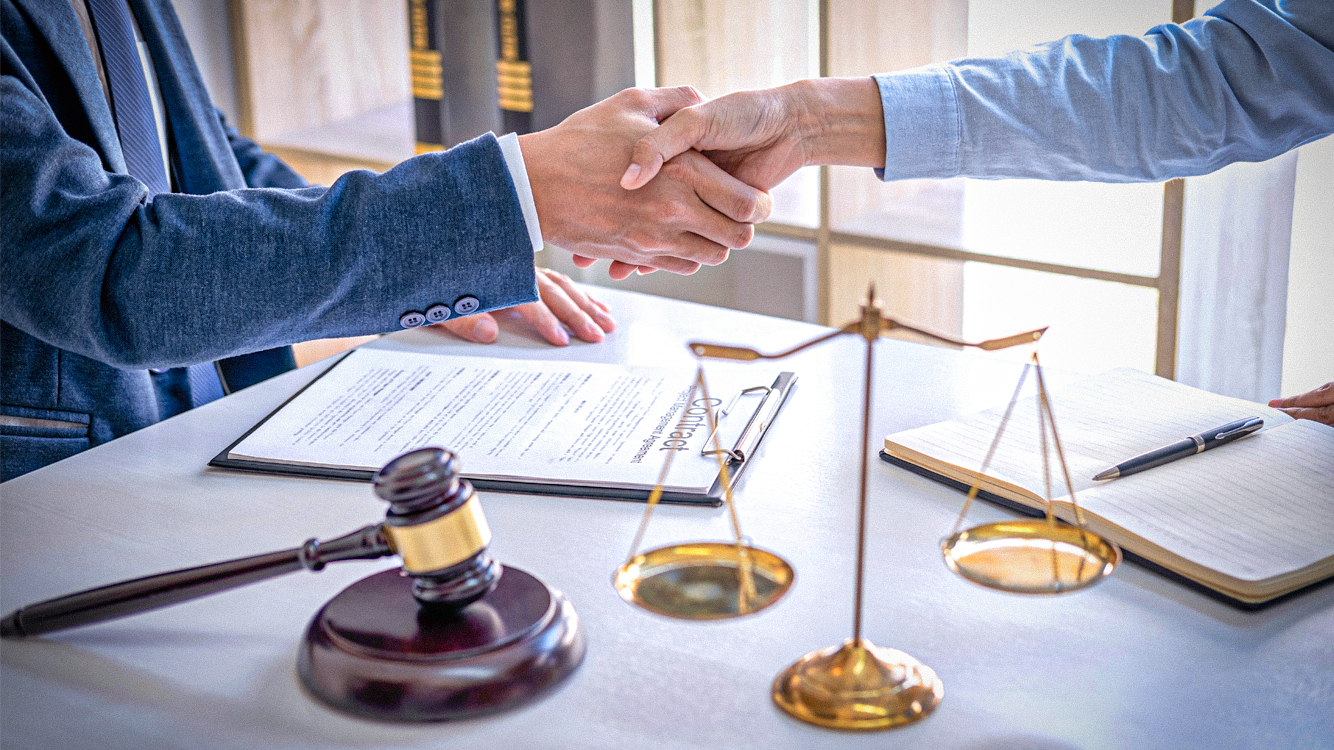 Smart Money
May 31, 2023
Is writing a will necessary if we have a nominee for a fixed deposit investment?
Jaya, a hardworking woman in her 40s, recently invested some amount of money in a fixed deposit. She believed appointing a nominee for her investment would be sufficient for a smooth transfer of assets after her demise. However, doubts began to creep into her mind as she wondered, "Is writing a will necessary, or appointing […]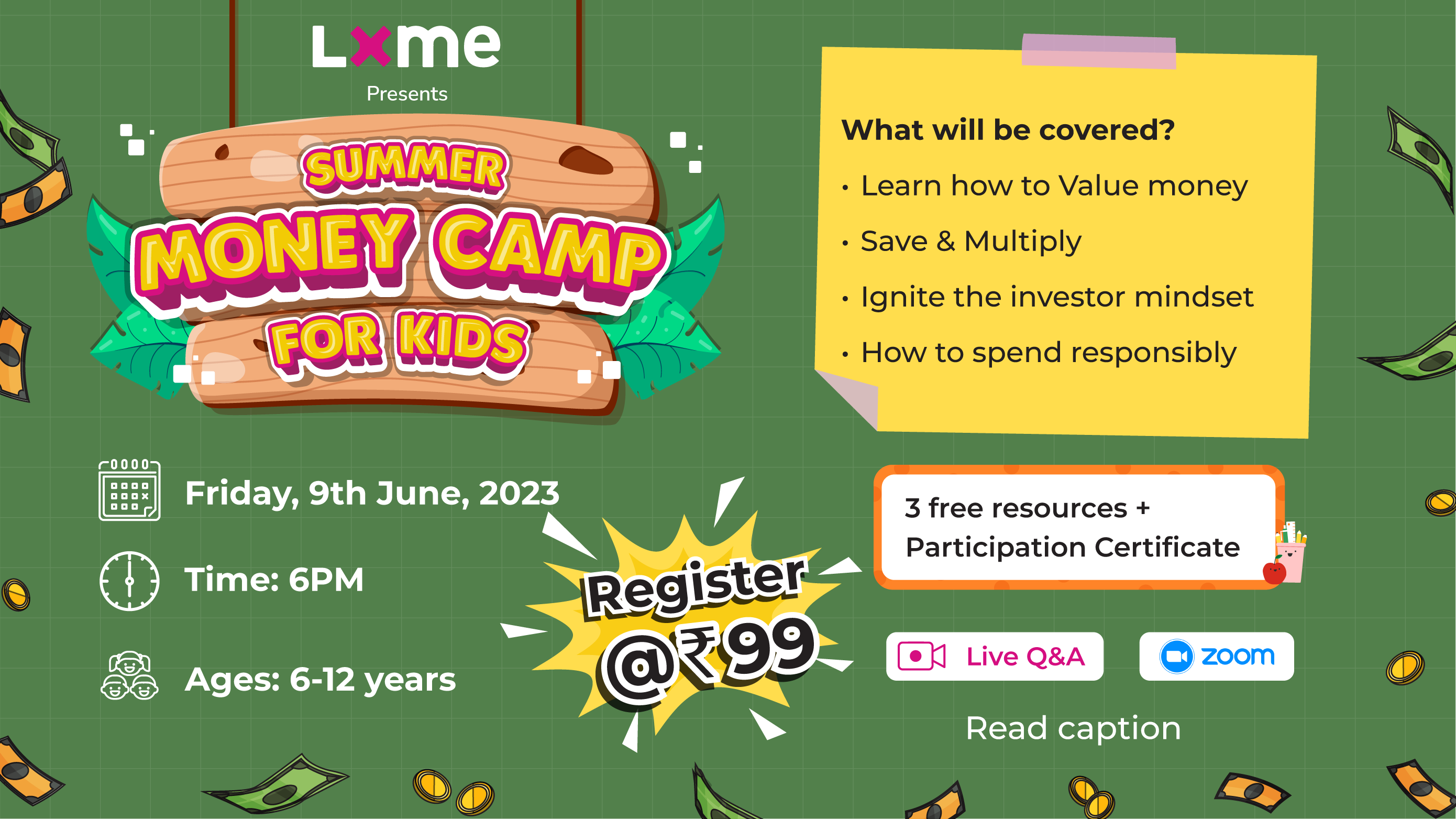 Smart Money
May 30, 2023
Summer Money Camp for Kids. Click here to know more.
Financial acumen is a skill that no school imparts. Make your kids Financially Savvy!LXME announces Summer Money Camp for Kids An important skill to have as we grow up is to learn how to manage our own money. Unfortunately this skill is not learnt via books, but only via experiences.With Lxme's Money camp your child […]