Everything's better with a friend, it's even better when you get Refer and Earn Rewards for being a friend. Now that you've embarked on your money journey, we'd like to help your BFFs be financially savvy, too.
Introducing LXME'S referral program, an exclusive program open only for selected people, we are honoured that you're a part of it.
What's the takeaway? Win FREE Amazon vouchers worth Rs.600!?
Do you often include money talks in your everyday convos?
Whether the answer is yes or no, we'd still like you to invite your BFFs to amp up their money game and get their finances in shape.
Use your unique referral link to help spread the word.
How to refer LXME to your friend?
Click on the profile section of the LXME app
Select 'Refer a Friend' option and share your unique code with your besties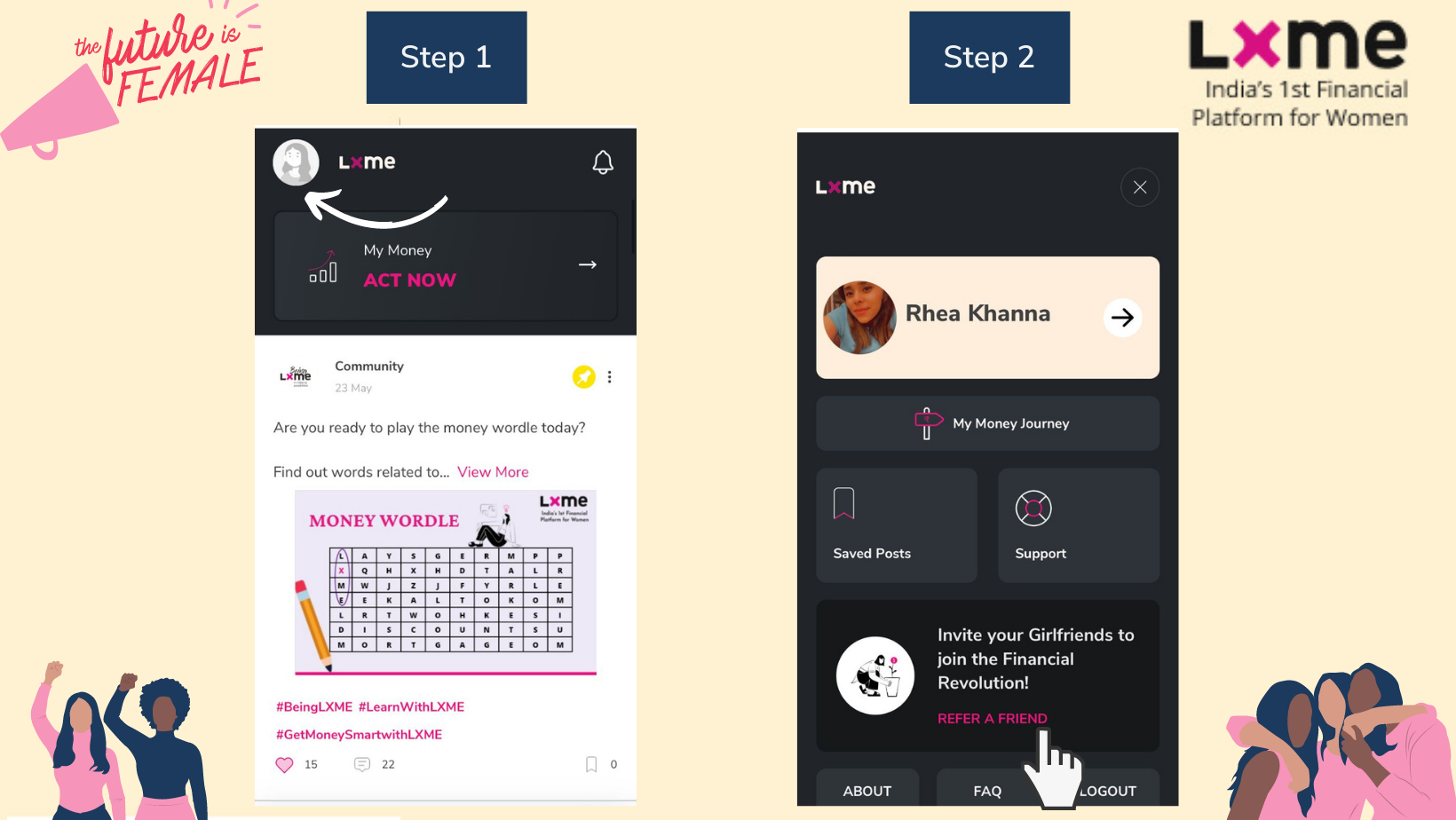 Once they have signed up with us, you'll receive an email notification
Enjoy your Amazon voucher for your next shopping spree!
  Here are the benefits for you as a bestie: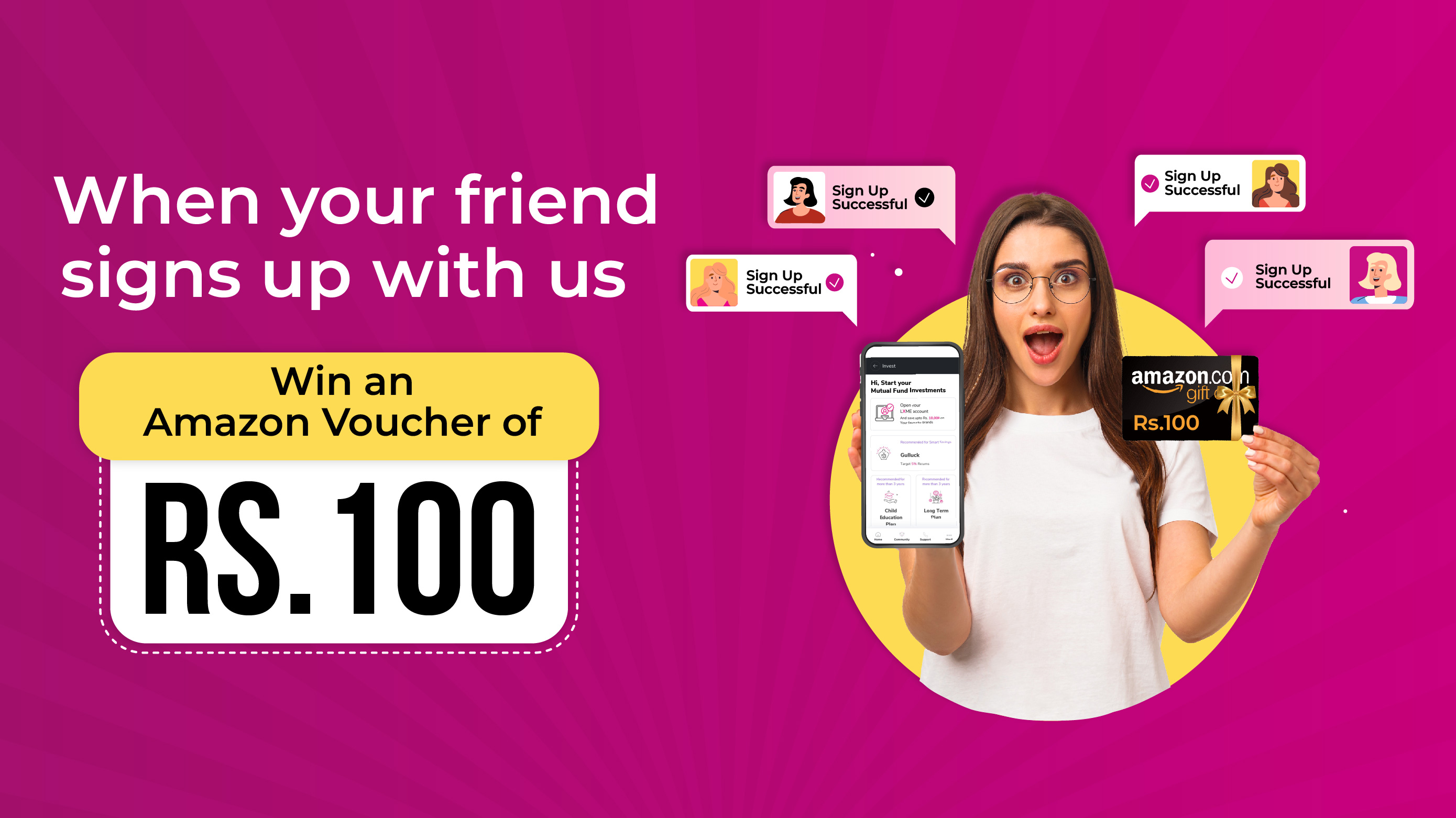 How to redeem your points?
Make sure you have updated your email id and contact number on the LXME app.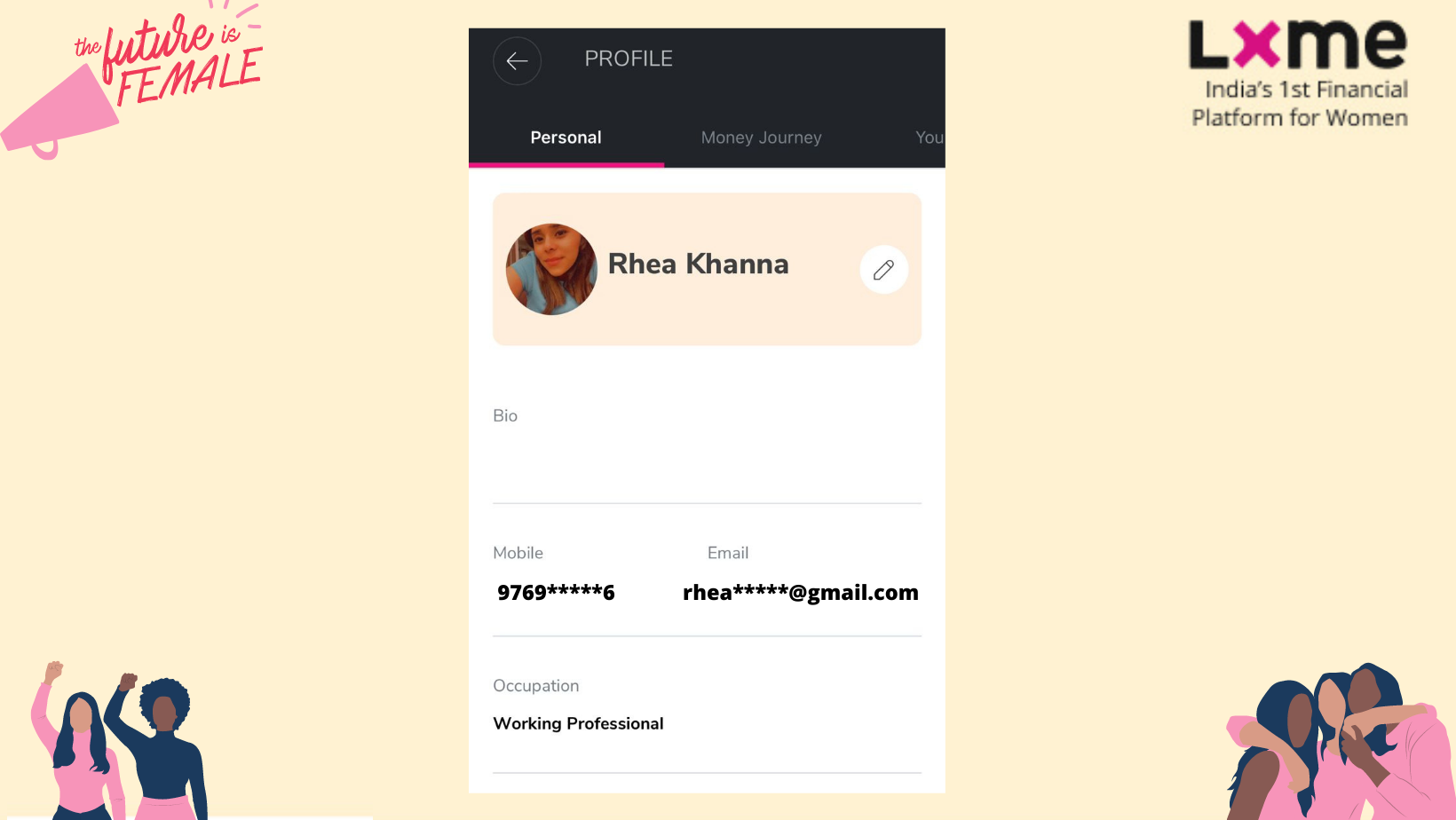 We'll notify you about the reward and it will be credited within 72 hours after your bestie has signed up.
Once your bestie successfully signs up with LXME, you will receive a message along with Rs.100 reward in 72 hours.
Related Article You may Like :- Refer & Win an iPhone XR amongst other rewards!
---
FAQ's – Frequently Asked Questions
How can I earn money by referring on LXME?
On LXME, you can earn money by participating in our exclusive referral program. Simply refer your friends and family using your unique referral link from LXME's Refer and Earn Rewards program. When they join and engage with LXME, you'll be rewarded with attractive incentives.
What are the best rewards offered on LXME's referral program?
LXME offers some of the best rewards in its referral program. You can earn cash rewards, discounts on services, or even exclusive access to financial education resources. The more friends you refer, the more valuable rewards you can unlock.
How can I get free referral money with LXME's program?
Earning free referral money with LXME is easy. Just share your referral link with friends and family. When they sign up and use LXME's services, you'll receive referral rewards, which can include cash bonuses or discounts on financial products and services. It's a win-win for everyone.
Unlock financial empowerment with LXME! Explore our latest insights and expert tips in this engaging YouTube video on our Refer and Earn Rewards program. Watch now to discover how you and your friends can earn exciting rewards while boosting your financial well-being: Watch Video!
To stay connected with LXME and access inspiring content, follow us on Instagram and subscribe to our YouTube channel.
Share this blog with your family and friends if you find it insightful!!
Download the LXME app now to start investing!
other blogs