We are so excited to launch the Sutli Bombs of Investment- The Rs.100 Equity & Debt Funds!
Now you can start with just Rs. 100 SIP in well researched equity and debt mutual funds targeting up to 15% returns!
Time to let go of your inhibitions and start something wonderful!
While the Equity Fund is best suited for your long term goals (3+ years) the Debt Fund will help you plan your short term goals.
Pro tip from LXME founder and expert Priti Rathi Gupta– Equity fund acts as a value creator for your investment portfolio and the debt fund acts as the protector. You can check out both funds in the MoneyTab.
So here's your checklist:
1. Open your account in just 5 mins and earn Rs.10,000 reward points with your account on your favorite brands (Myntra, Lakme, Tanishq, Lifestyle, Cleartrip, and 100s more)'
other blogs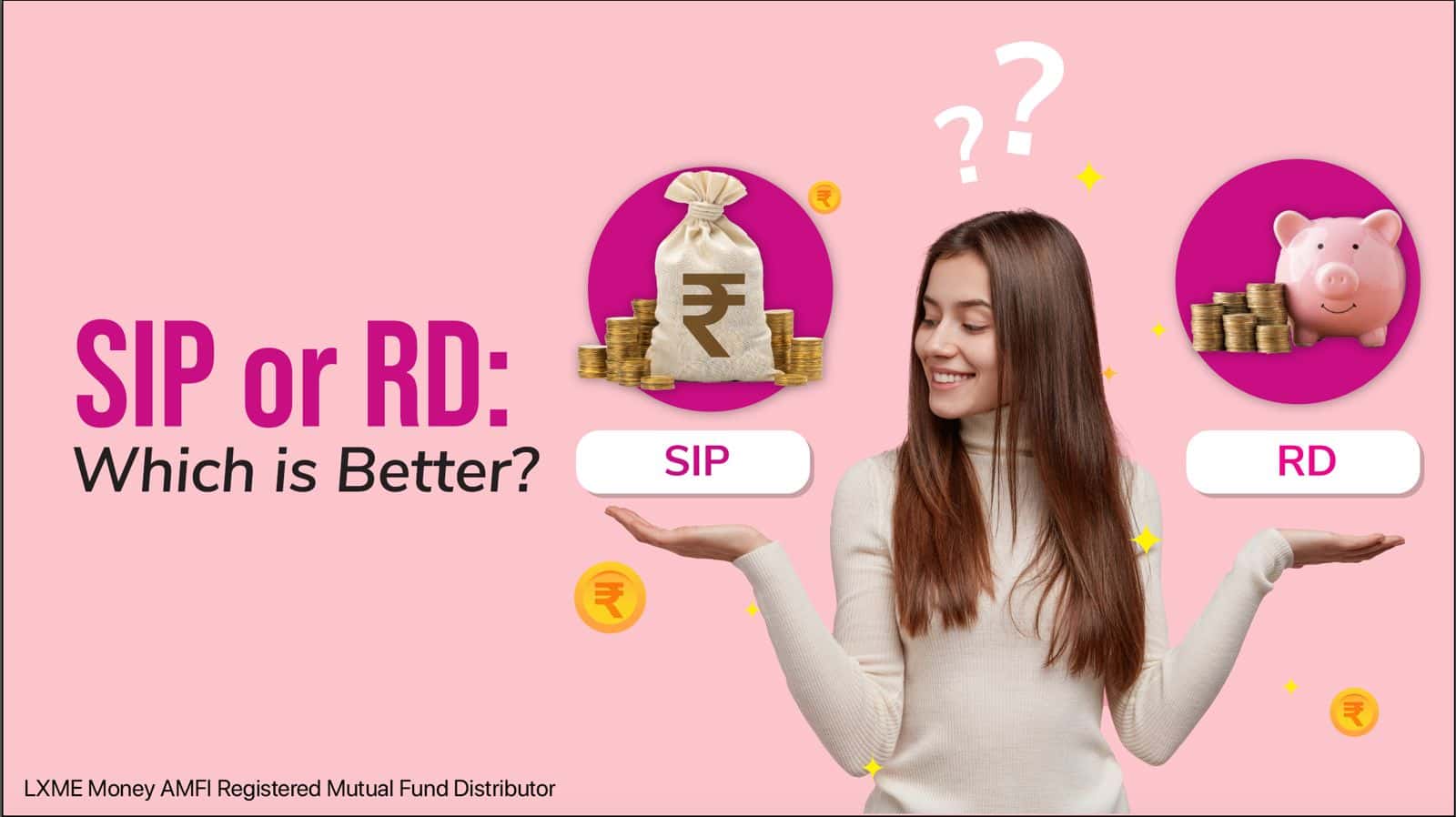 Smart Money
November 23, 2023
Is SIP better than RD?
In this inflation-bearing world just investing in Recurring Deposits (RD), Fixed Deposits(FD), Physical Gold, Savings Deposits, etc. is not enough as their returns cannot beatinflation. Besides, women are very conservative investors and prefer RD over mutual funds,however, now its time to upgrade ourselves. So, what should one do to get inflation-beating returns and get the … Is SIP better than RD?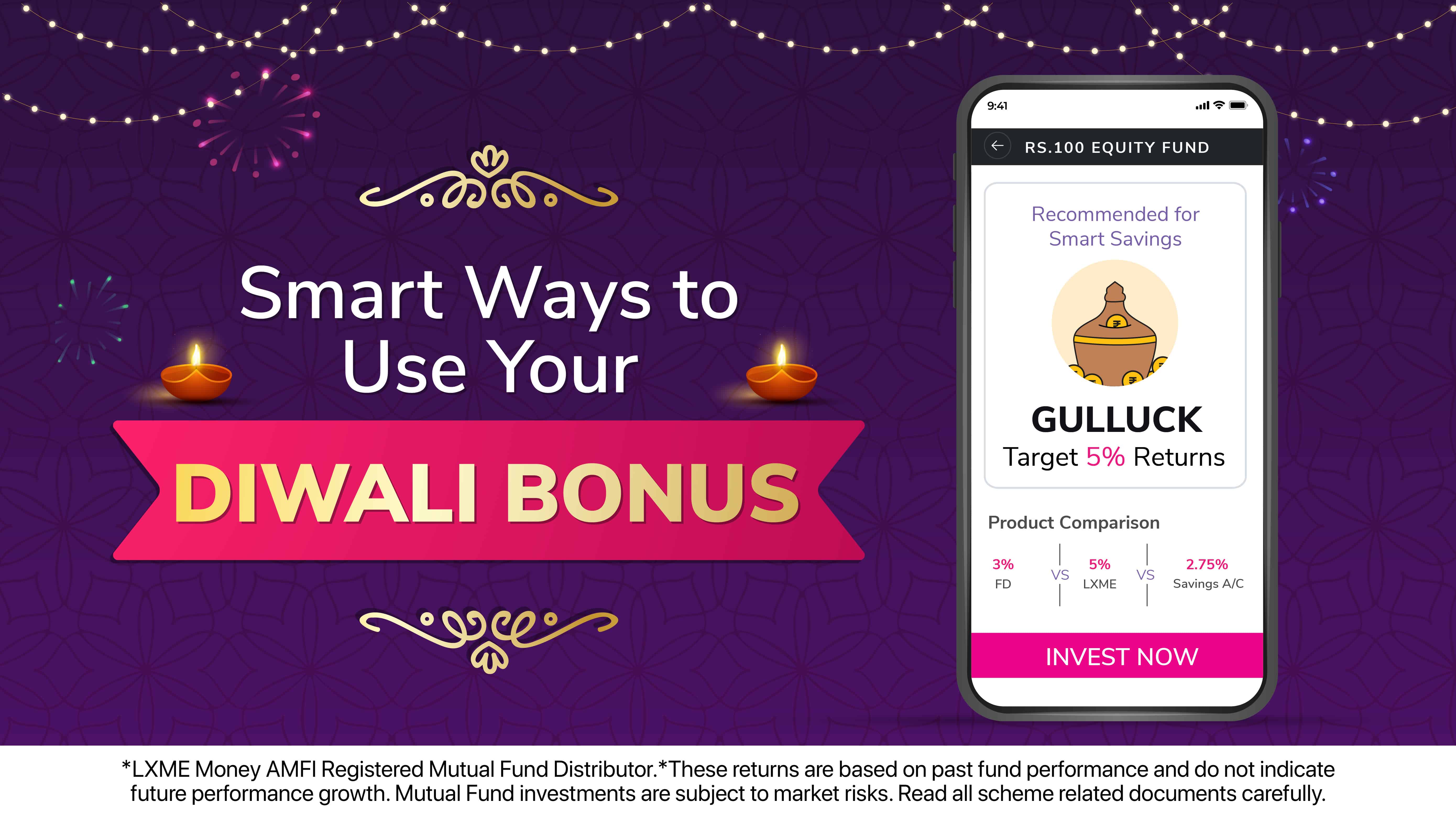 Smart Career Smart Money
SMART WAYS TO USE YOUR DIWALI BONUS
It's always a great surprise to receive that well-deserved bonus during Diwali, after all, Lakshmi ko kaun mana karta hai? But spending that bonus is the trick most of us struggle with. Don't worry, LXME will teach you how to spend bonus money and how to invest bonus money. Let's follow the 50, 40, 10 … SMART WAYS TO USE YOUR DIWALI BONUS