A personal loan is one that does not require any type of collateral or security. It is an excellent way to get through a short-term cash crunch and easily handle any emergency needs.
The festive season is on. It is the perfect time to start new endeavors & make investments. The financial pressure to make the holiday season even more memorable also comes. Due to the sheer volume of purchasing to be done, whether for yourself, your loved ones, or your home, the festive season may be a little tough on the wallet for some people.
Either way, get an instant personal loan to cover the extra costs. Here are some reasons you should consider getting an instant personal loan:
No need for any collateral
The Diwali festival increases demand for festive apparel, home appliances, investments, and much more. Personal loans are an ideal choice for most borrowers. Since there is no collateral requirement, you can avail of it, pledging no collateral. With a personal loan, you can shop without stress.
More flexibility in using the funds
Personal loans are possibly a better option simply because one can use them for many purposes. A personal loan allows you to spend the money however you want. For example, you could use the funds to plan a lavish family dinner, purchase a thoughtful gift for your partner, or buy gold jewellery for your child.
Personal loans are flexible to repay
With the finance industry becoming more digitised, you can easily apply for a personal loan from the comfort of your own home. You do not need to go to a bank or financial institution to document or process your loan. With LXME's app, you can do everything from loan application to loan processing. So, do you have any goals in the coming months? Make sure you're preparing yourself in advance.
This holiday season, Upgrade your Zindagi.
Share this blog with your friends and family if you find it insightful!!
Download the LXME app now to start investing! Happy Investing!
---
FAQs Around Instant Personal Loans
1. How can I get a personal loan instantly?
Online Lenders: Explore digital lending platforms for quick processing.
Pre-Approval: Check for pre-approved offers from banks or online lenders.
Good Credit: Maintain a solid credit score to expedite approval.
Unlock faster loan access tips on LXME: Instant Personal Loans Guide.
2. What is the easiest loan to get immediately?
Payday Loans: Offered with minimal documentation, often approved quickly.
Title Loans: Use your vehicle as collateral for swift loan approval.
Online Installment Loans: Quick processing with less stringent eligibility criteria.
Explore quick loan options on LXME: Instant Loans Demystified.
To stay connected with LXME and access inspiring content, follow us on Instagram and subscribe to our YouTube channel.
other blogs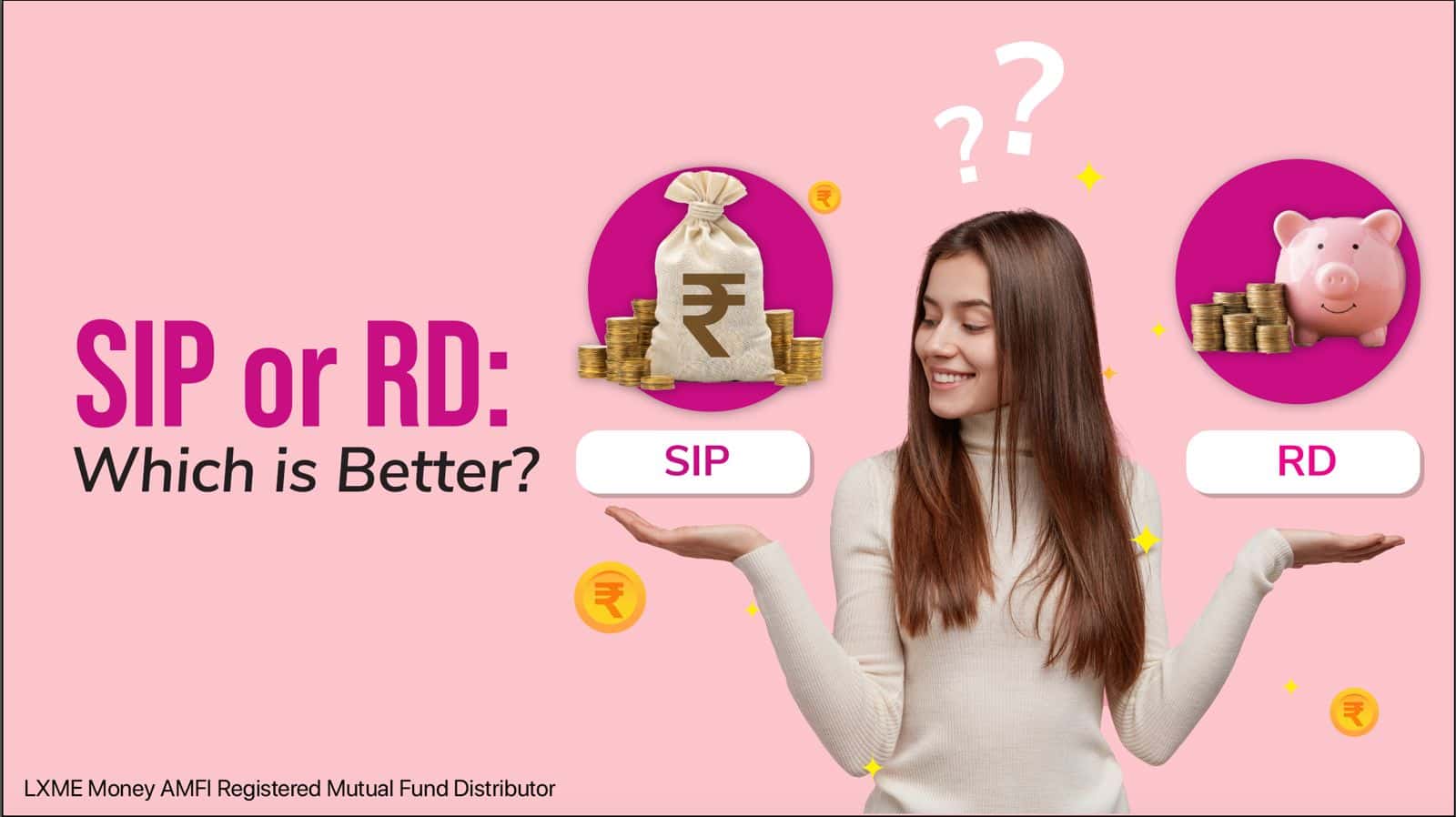 Smart Money
November 23, 2023
Is SIP better than RD?
In this inflation-bearing world just investing in Recurring Deposits (RD), Fixed Deposits(FD), Physical Gold, Savings Deposits, etc. is not enough as their returns cannot beatinflation. Besides, women are very conservative investors and prefer RD over mutual funds,however, now its time to upgrade ourselves. So, what should one do to get inflation-beating returns and get the … Is SIP better than RD?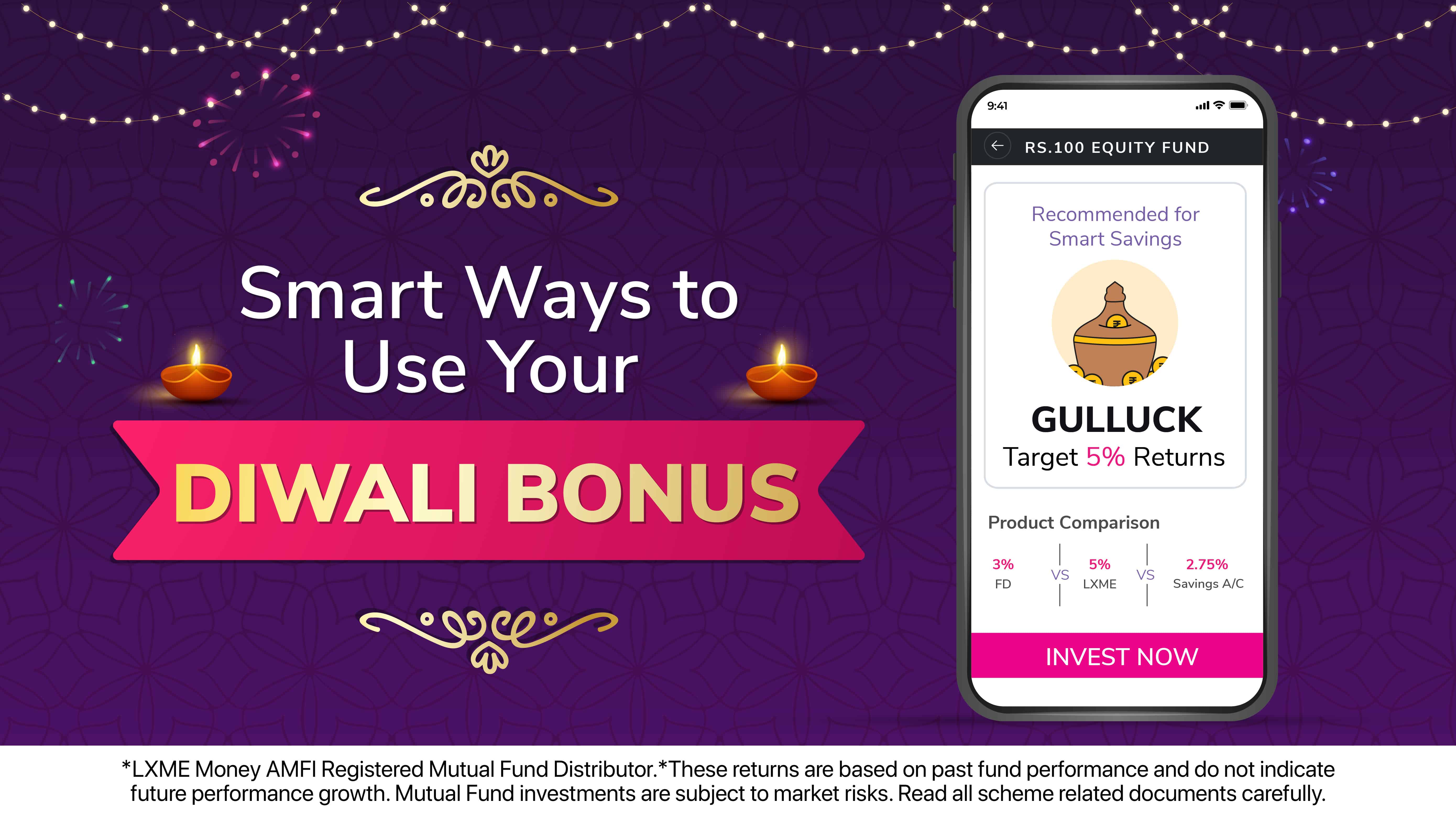 Smart Career Smart Money
SMART WAYS TO USE YOUR DIWALI BONUS
It's always a great surprise to receive that well-deserved bonus during Diwali, after all, Lakshmi ko kaun mana karta hai? But spending that bonus is the trick most of us struggle with. Don't worry, LXME will teach you how to spend bonus money and how to invest bonus money. Let's follow the 50, 40, 10 … SMART WAYS TO USE YOUR DIWALI BONUS