Still confused about how to calculate your income tax? Worry no more! In this article, we will tell you all that you need to know about Income Tax.
Your income tax is levied based on a slab system. Different tax rates have been prescribed for different slabs and these tax rates keep increasing with an increase in your income.
These tax slabs are announced every year by our finance minister in the Union Budget. A new tax regime was announced in budget 2020. It gives you an option to pay taxes as per the new tax slabs FY 2020-21 onwards. The old and new income tax regimes will co-exist.
This means, as a tax-payer, you get to opt for the regime of your choice.
But how do you decide which regime to go for? Let's find out!
Old Tax Regime – High rates but lot of tax saving options
| | |
| --- | --- |
| Income Slabs | Old Tax Rate |
| Up to Rs.2,50,000 | NIL |
| Rs.2,50,001 – Rs.5,00,000 | 5% |
| Rs.5,00,001- Rs.10,00,000 | 20% |
| Above Rs.10,00,000 | 30% |
While these tax rates may seem high, this regime offers multiple ways to reduce your tax liability. Over the years the government has given us over 70 exemptions and deduction options through which we can bring down our taxable income, as a result, pay less tax.
While exemptions are part of your salary, like the House Rent Allowance (HRA) and Leave Travel Allowance (LTA), deductions allow you to lower your tax amount by investing, saving, or spending on specific items.
The biggest section for deduction is Section 80C, through which you can bring down your taxable income by up to Rs.1.5 lakh.
Apart from this, some major deductions you can claim in this regime are:
Housing loan interest
Medical insurance premium
Standard deduction
Savings bank interest
Education loan interest
The combination of exemptions and deductions can bring down your taxable income significantly. Isn't that great?!
However, it also means that you have to find ways to optimise your salary and savings, and investments every year, to keep your taxable income to the minimum.
New Tax Regime – More slabs & lower tax rate, but no way to reduce taxes
| | |
| --- | --- |
| Income Slabs | New tax rate |
| Up to Rs.2,50,000 | NIL |
| Rs.2,50,001 –Rs.5,00,000 | 5% |
| Rs.5,00,001 – Rs.7,50,000 | 10% |
| Rs.7,50,001- Rs.10,00,000 | 15% |
| Rs.10,00,001 – Rs.12,50,000 | 20% |
| Rs.12,50,001 – Rs.15,00,000 | 25% |
| Above Rs.15,00,000 | 30% |
The new tax regime is different from the old system in two aspects:
Here, the tax slabs have increased, accompanied by a lowering of rates.
All the exemptions and deductions that you could claim in the old regime won't be available in the new regime.
The good point here is that you can now decide where you want to save your money. So, no more rushing for tax-saving schemes or investments that don't align with your financial goals.
Old vs New
Let's look at an example.
Assume your annual income comes to Rs.6 lakhs.
If you follow the new regime, you will have to pay 10% income tax, i.e. Rs.60,000.
However, if you choose to stick to the old regime, you can claim deductions of Rs.1.5 lakhs under Section 80C. So now, your taxable income comes down to Rs.4.5 lakhs.

So, which regime is right for you?
Here is what you need to do:
Calculate all the exemptions that you are currently availing
Look at the deductions that you claim
Now, combine these exemptions and deductions and deduct them from your income to see what your taxable income is. And, what it would be if you let go of these deductions. This should be the deciding factor for which regime you should go for.
However, there is one thing you need to keep in mind. The regime you pick shouldn't decide whether you should invest and get insurance. Achieving your life goals and securing your family's future should be the reasons for you to invest, not the tax benefits you get from them.
Happy Investing!
other blogs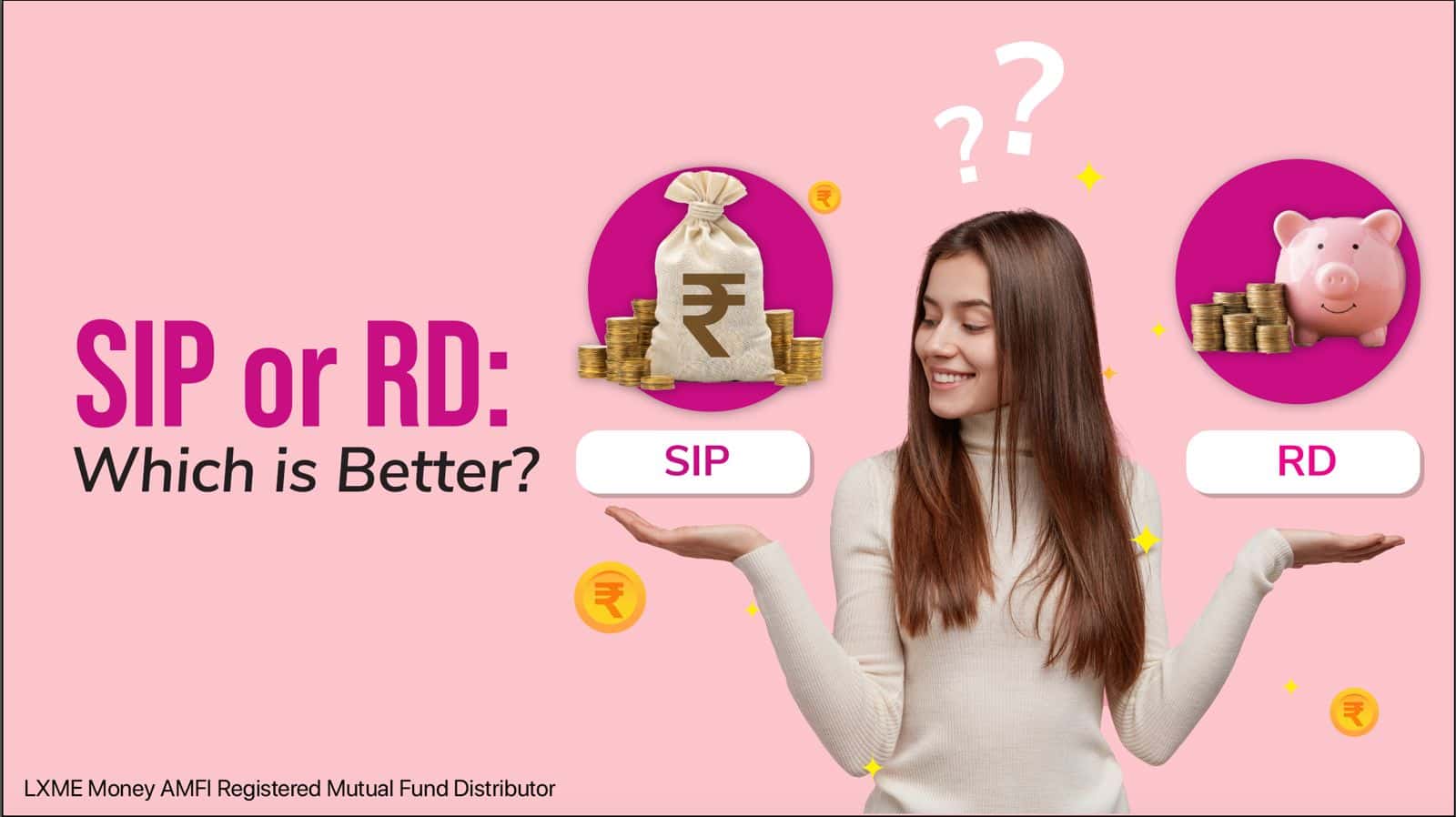 Smart Money
November 23, 2023
Is SIP better than RD?
In this inflation-bearing world just investing in Recurring Deposits (RD), Fixed Deposits(FD), Physical Gold, Savings Deposits, etc. is not enough as their returns cannot beatinflation. Besides, women are very conservative investors and prefer RD over mutual funds,however, now its time to upgrade ourselves. So, what should one do to get inflation-beating returns and get the … Is SIP better than RD?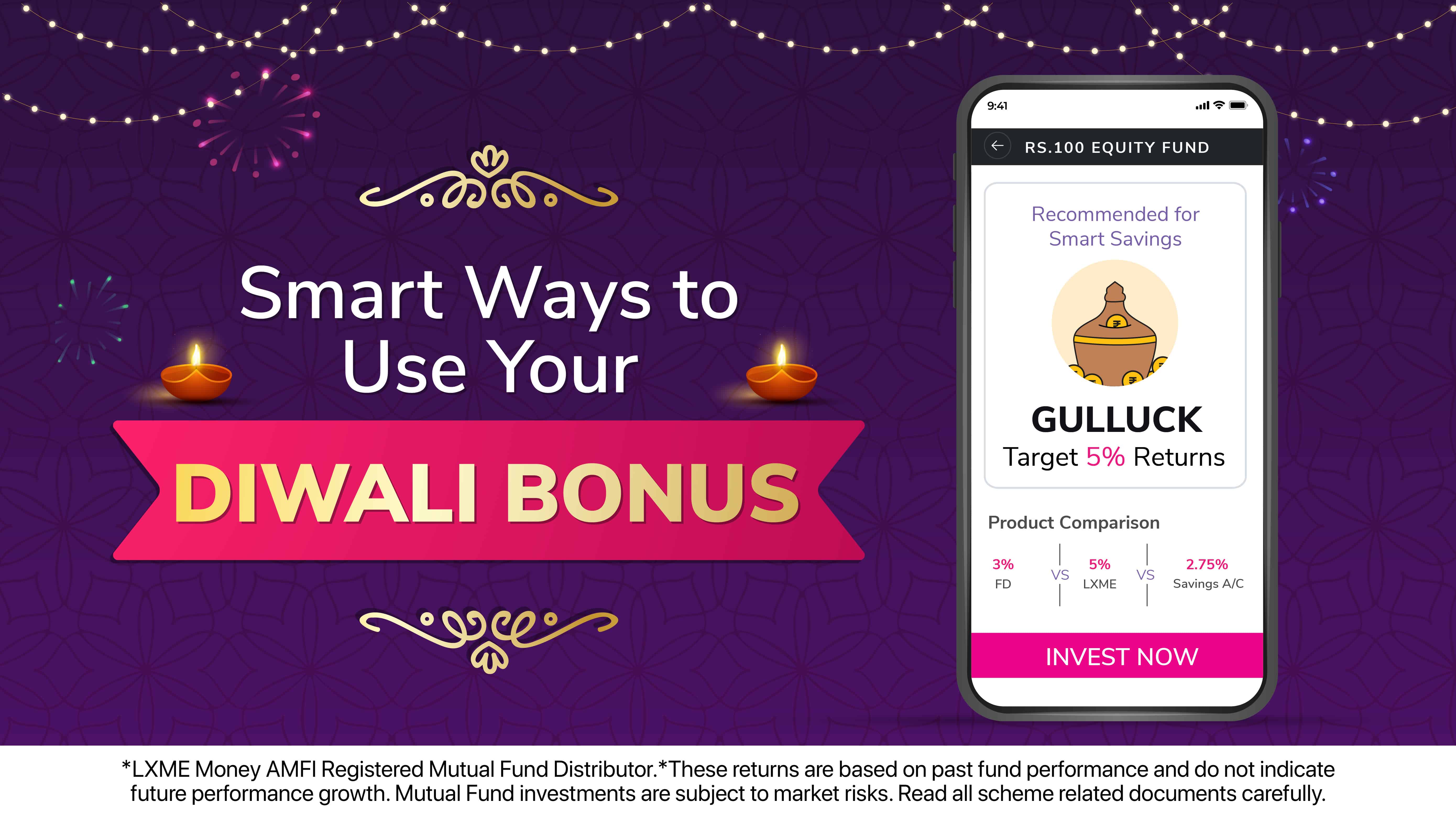 Smart Career Smart Money
SMART WAYS TO USE YOUR DIWALI BONUS
It's always a great surprise to receive that well-deserved bonus during Diwali, after all, Lakshmi ko kaun mana karta hai? But spending that bonus is the trick most of us struggle with. Don't worry, LXME will teach you how to spend bonus money and how to invest bonus money. Let's follow the 50, 40, 10 … SMART WAYS TO USE YOUR DIWALI BONUS