So what's the buzz around Direct vs Regular Mutual Fund?
If you're an investor or are thinking about investing in mutual funds, we bet you've been subjected to an overload of welcomed or unwelcomed, legit or unsolicited advice on direct and regular mutual funds. So, what's going on?
Let's understand this better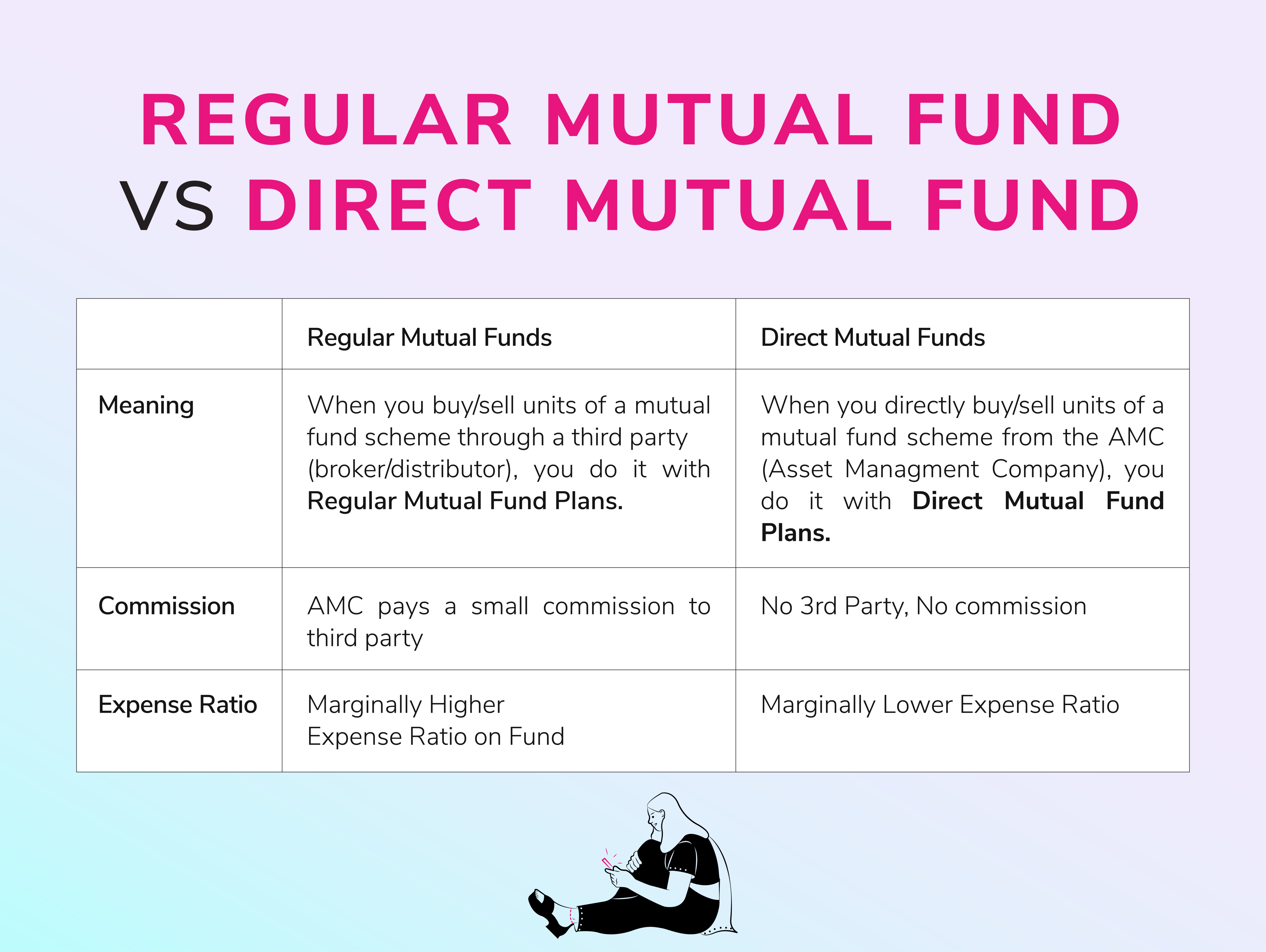 You'd think that a direct fund is right for you because you don't have to pay a commission! But hold on, there's got to be a catch right?
So ask yourself these 5 questions before you decide to SWITCH or invest in a Direct Mutual Fund
Do you understand the financial markets?
Can you undertake technical & fundamental analysis of all funds you invest in?
Can you make an investment decision without any guidance?
Do you have the time to track the market?
Are you willing to actively manage & rebalance your portfolio?
And all this amounts to a LOT of time. Are you ready to take on this responsibility and do you have the skill?
It may seem like Direct Mutual Funds can help you eliminate the third party commission charges, but we feel the need to tell you that although you will pay a small commission on a regular fund, the amount in question must be weighed against the expertise, guidance and convenience it offers.
So on 24th July, we hosted a LIVE with industry expert and LXME founder, Priti Rathi Gupta to discuss and get our questions clarified on Regular VS Direct Mutual Funds.
These are the key takeaways from that informative session: –
For Regular Funds, the biggest asset is to have someone monitor your funds 24/7 giving you a constant edge in your investments. The guidance, expertise, and rebalancing come as part of a Regular Fund. Also in events like a market downfall, change in sectorial views, debt-equity ratio, and futuristic scenario, the fund manager steps in and guides the investor on the best possible outcome.

Of course overall returns are very crucial when it comes to your investments but understanding the opportunity cost – The 1% cost of regular funds in return for a 2-3% cost on guided and monitored investments is important to take note.

Direct Funds is not for all types of investors – An HNI investor who puts crores in Mutual Funds could consider Direct Plans however, even for that type of an investor, it's important to constantly take out time to rebalance and scale the markets for best course of action which seems impossible.

Before choosing a Regular VS Direct fund, it's important to ask yourself these important questions.
What are the skills I have?
What are the returns I need?
And therefore, what is the best option for me between costs and returns.
If you found this helpful, share this blog with your friends and family!!
Download the LXME app now to start investing!
Related Article You May Like: – ELSS Tax Benefits: Understanding Tax Bachao, LXME Badhao
---
FAQs – Common Questions on Direct vs Regular Mutual Fund
Which mutual fund is better: direct or regular?
Answer: LXME recommends understanding your investment style. Direct funds suit DIY investors for lower costs. Regular funds, with advice, are suitable for those preferring guidance.
Which is better: direct or regular?
Answer: It depends on your preference. Direct funds offer lower costs but require self-management. Regular funds provide guidance but may have higher expenses.
Why are regular funds better than direct funds?
Answer: Regular funds offer professional advice, making them suitable for investors seeking guidance. Though with slightly higher costs, the expertise provided can outweigh the expenses.
To stay connected with LXME and access inspiring content, follow us on Instagram and subscribe to our YouTube channel.
other blogs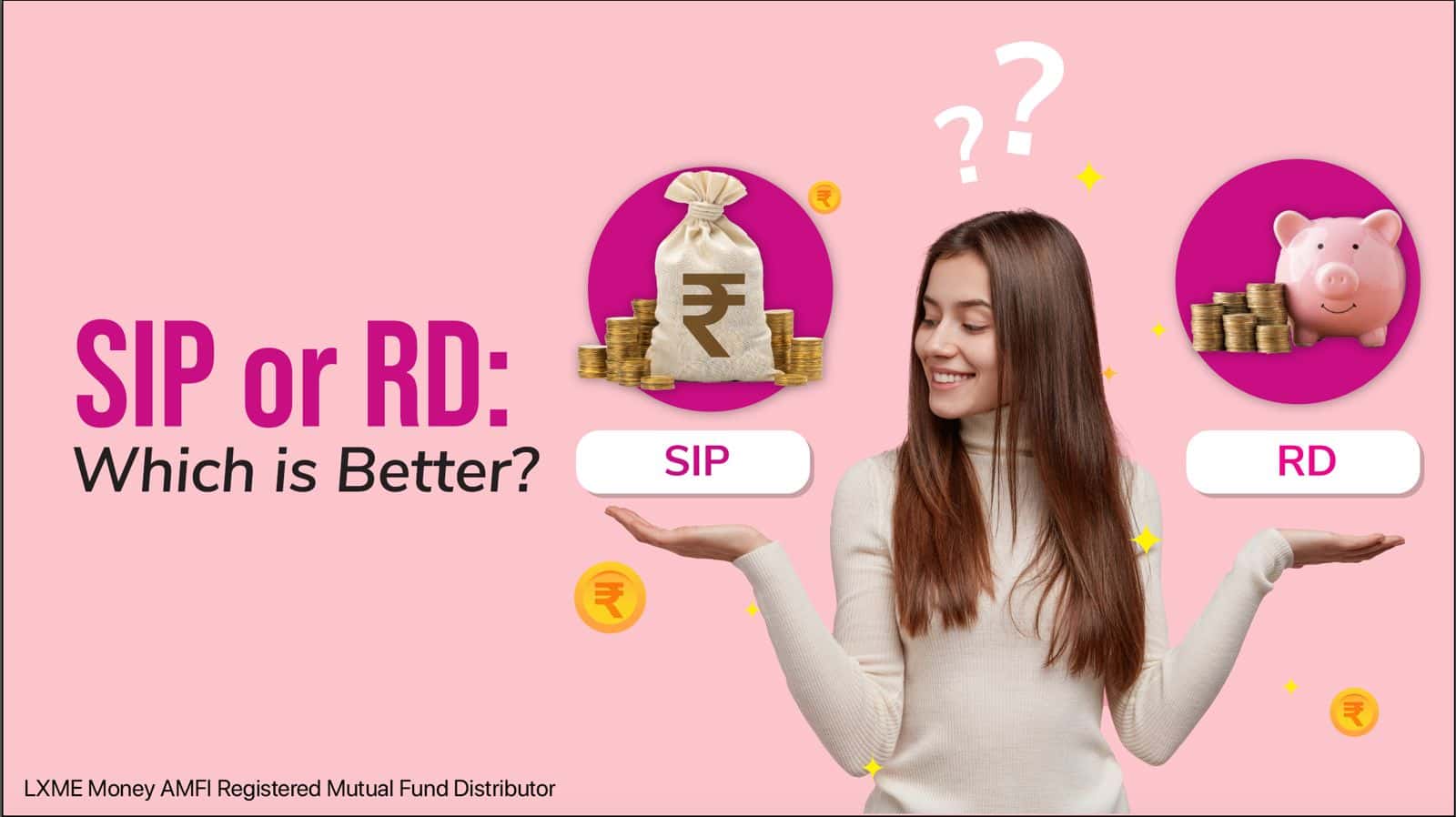 Smart Money
November 23, 2023
Is SIP better than RD?
In this inflation-bearing world just investing in Recurring Deposits (RD), Fixed Deposits(FD), Physical Gold, Savings Deposits, etc. is not enough as their returns cannot beatinflation. Besides, women are very conservative investors and prefer RD over mutual funds,however, now its time to upgrade ourselves. So, what should one do to get inflation-beating returns and get the … Is SIP better than RD?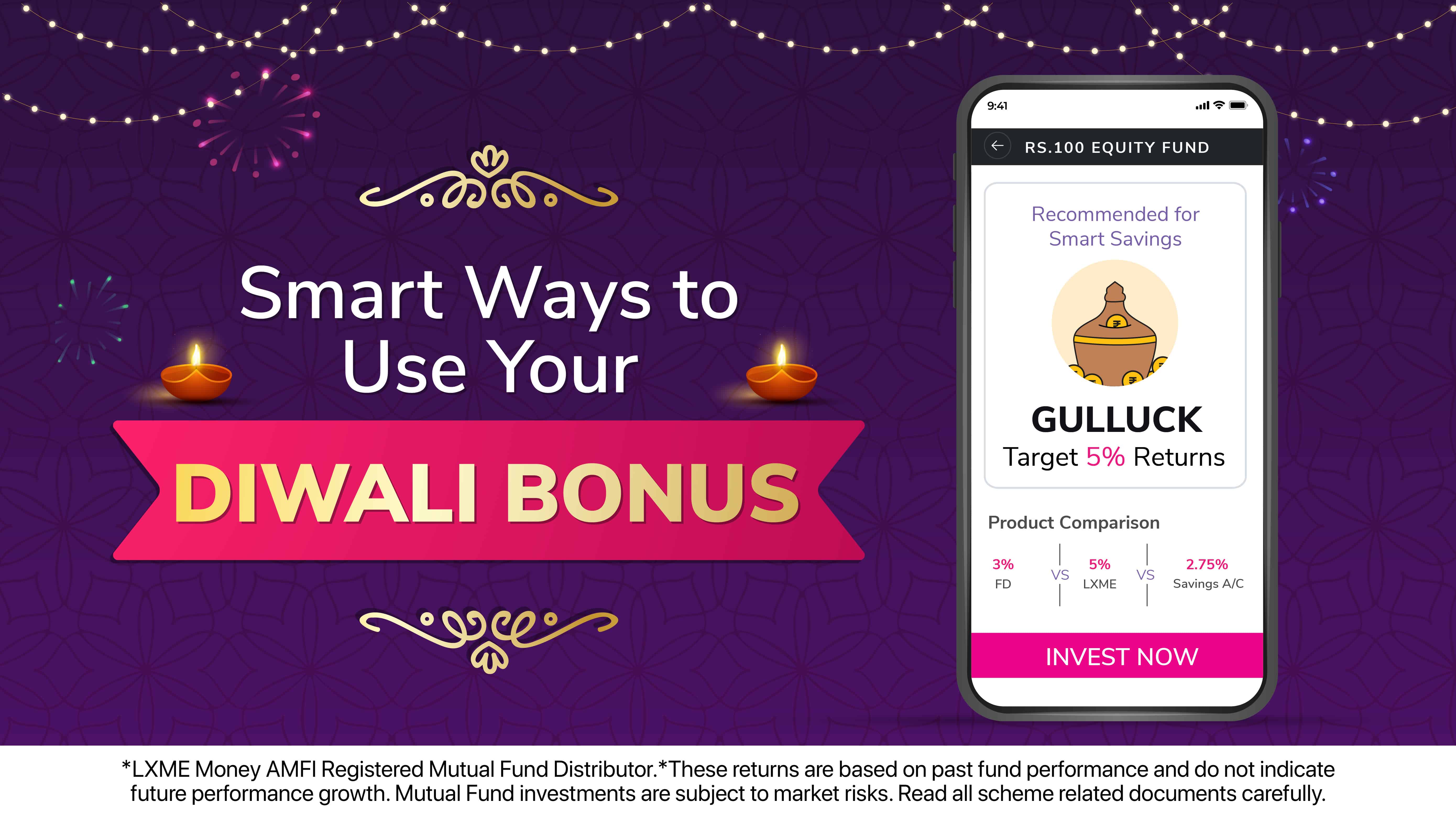 Smart Career Smart Money
SMART WAYS TO USE YOUR DIWALI BONUS
It's always a great surprise to receive that well-deserved bonus during Diwali, after all, Lakshmi ko kaun mana karta hai? But spending that bonus is the trick most of us struggle with. Don't worry, LXME will teach you how to spend bonus money and how to invest bonus money. Let's follow the 50, 40, 10 … SMART WAYS TO USE YOUR DIWALI BONUS