Welcome to a wealth of financial insights! In today's fast-paced world, mastering the art of credit card usage is key to financial success. In this blog, we delve into invaluable credit card tips that empower you to navigate the financial landscape with confidence.
Whether you're a seasoned cardholder or exploring the credit world, discover strategies to maximize benefits, sidestep common pitfalls, and make informed financial decisions. Let's embark on a journey to unlock the full potential of your credit cards and elevate your financial prowess.
You're likely constantly inundated with credit card offers. You may even receive several in the mail every single day.
A credit card is a bit like a sharp knife — it's a very handy tool, but it's capable of inflicting horrendous damage if used improperly. The same advice applies to both of them — choose the right tool for the job, and follow the safety rules.
So when you choose to get a credit card, first ask yourself these seven questions:
Why Are You Considering Getting a Credit Card?
Are you considering opening a credit card to build credit? If this is the case, you need to make sure that you act responsibly with your card. You should pay off the balance in full each month, and not use your credit card for things you otherwise can't afford.
Another reason why you would be considering a credit card is to borrow money for your big purchases instantly, without withdrawing the amount from your savings account or investments. You can purchase goods, pay for food, take care of your medical expenses, pay for your travel and other lifestyle products and services using your credit card and let the money in your savings account earn interest till your next billing cycle.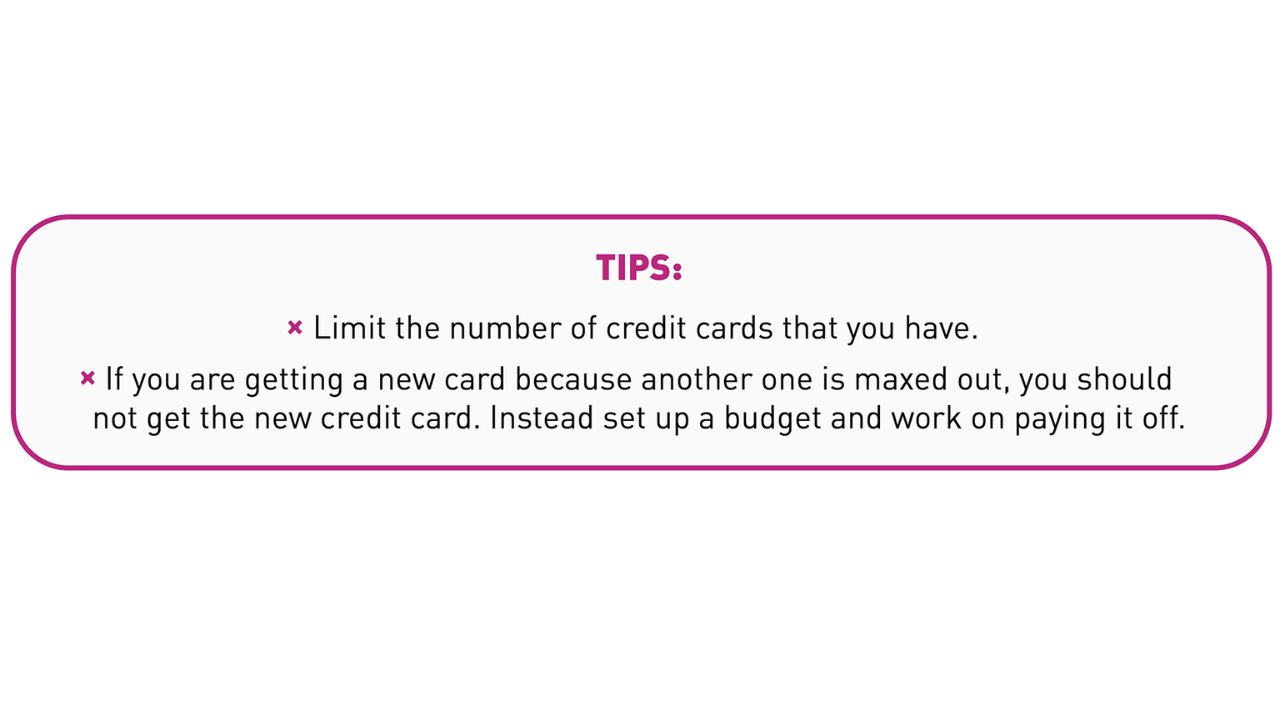 Credit cards also eliminate the need for carrying cash around for shopping, especially when you are traveling. You can swipe it at a point of sale machine or use online or mobile banking to make payments.
The most important thing you need to keep in mind if you are considering getting a credit card is that you need to continue to stick to your budget. Remember, it may be easy to put that new pair of shoes on your shiny new credit card, but you will eventually have to pay that money back.
What is the Interest Rate?
Many cards will lure you with an introductory interest rate, or APR (Annual Percentage Rate), of 0%. While this may seem like a great deal at the time, be sure that you can pay off your balance during the promotional period. If not, you'll be forced to pay on your card with the new interest rate, which will probably be higher. It may even jump to 15-20% or higher.
What is the Credit Limit?
This is the amount of money that the credit card issuer is willing to let you borrow. Credit card issuers determine your credit limit on various factors including your income level and your credit score. Initially, they will often provide you with a low credit limit to minimize the risk. You can later increase your credit limit by paying on time and spending within your credit limit.
You don't want a situation in which you're close to maxing out your credit limit. It can hurt your credit score — and some credit card issuers have cut customers' credit limits to an amount that's lower than their current balance. Adding insult to injury, there's a penalty when that happens.
Is there any Annual Fee?
You should not pay an annual fee to use your credit card. Many cards try to offer you cashback or other rewards as long as you pay an annual fee with the card. But don't be fooled. There are rewards cards that do not charge an annual fee, so you should keep looking.
What are the Penalties & Fees?
There's no shortage of ways for a credit card issuer to make money off you. Common charges include fees for transactions, such as balance transfers and cash advances, or for asking to increase your credit limit or make a payment by phone. There also are penalty charges for paying your bill late or going over your credit limit (they don't decline your card; they just sock you with a fee for it).
Look for cards with reasonable fees. On balance transfers, for instance, look for offers with no transaction fees and 0% interest for at least 12 months. And don't pay extra for rewards programs. There are plenty of card issuers who don't charge extra for them.
What are the Rewards Offered?
Credit cards offer rewards that are unlimited and are spread across various sectors. So find one that aligns with your needs and has offers on things that you are interested in. They can be on flight tickets, shopping, cashback, hotel bookings, or gift cards. Do check how to redeem them though, some of them might have an expiration date.
Can you balance your Credit Utilization Ratio?
Credit Utilization Ratio is the percentage of your total available credit that is currently being utilized. It is significant to keep a check on how much you are spending irrespective of your credit limit. The credit utilization ratio also affects your overall credit health hence a higher utilization ratio cannot be considered good even if your repayment history is decent.
Applying for your first credit card on one hand is a huge milestone but on the other is not that easy a task to go with. You need to completely understand how a credit card actually works and carefully read all the terms and conditions related to it. Understanding the odds and possibilities before opting for one can help you save money as well as can help in building a good credit score.
If you found this helpful, share this blog with your friends and family!!
Download the LXME app now to start investing!
Related Blog For You :- The Right Card for You: Debit or Credit?
---
FAQs – Common Questions on Credit Card Tips
1. What are 5 tips for effective credit card use?
LXME Tip: Explore LXME's curated guide for mastering credit cards!
– Pay your full balance monthly for financial well-being.
– Track your expenses to stay within budget effortlessly.
– Maximize rewards by aligning card benefits with your lifestyle.
– Set alerts to stay informed about due dates and transactions.
– Periodically review your card's terms for optimal usage.
2. What is the 15 3 rule for credit cards?
LXME Insight: Unveiling the 15-3 Rule on LXME's insightful blog!
– Never exceed 15% credit utilization for a healthy credit score.
– Aim for a maximum of three credit cards for better financial control.
3. How can I be good at credit cards?
LXME Expertise: LXME's expert advice for mastering credit management!
– Understand your card's terms and features thoroughly.
– Pay bills on time to build a positive credit history.
– Optimize rewards by aligning card benefits with your spending.
Should you OWN a CREDIT CARD? | LXME Explained ⬇⬇
To stay connected with LXME and access inspiring content, follow us on Instagram and subscribe to our YouTube channel.
other blogs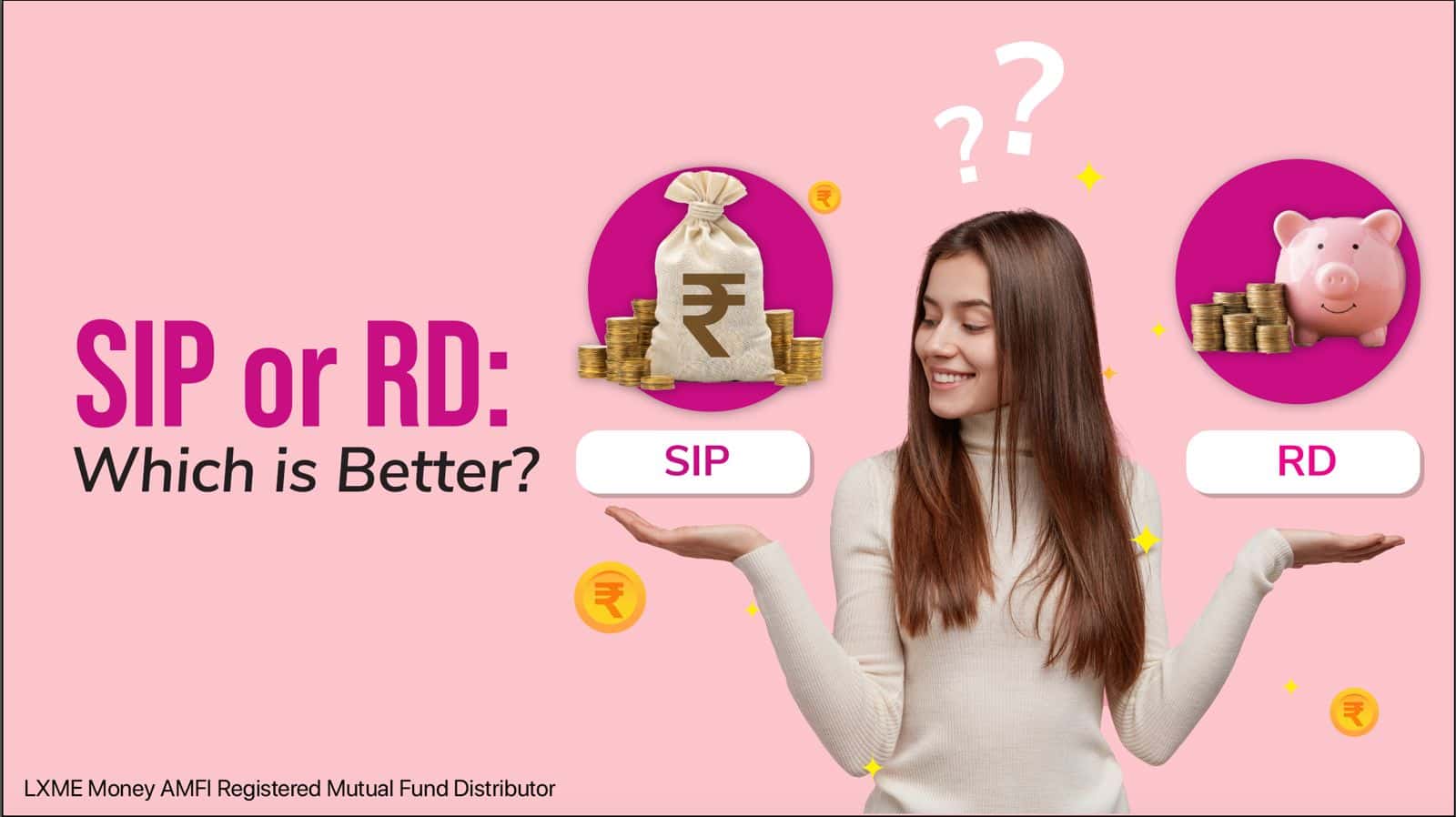 Smart Money
November 23, 2023
Is SIP better than RD?
In this inflation-bearing world just investing in Recurring Deposits (RD), Fixed Deposits(FD), Physical Gold, Savings Deposits, etc. is not enough as their returns cannot beatinflation. Besides, women are very conservative investors and prefer RD over mutual funds,however, now its time to upgrade ourselves. So, what should one do to get inflation-beating returns and get the … Is SIP better than RD?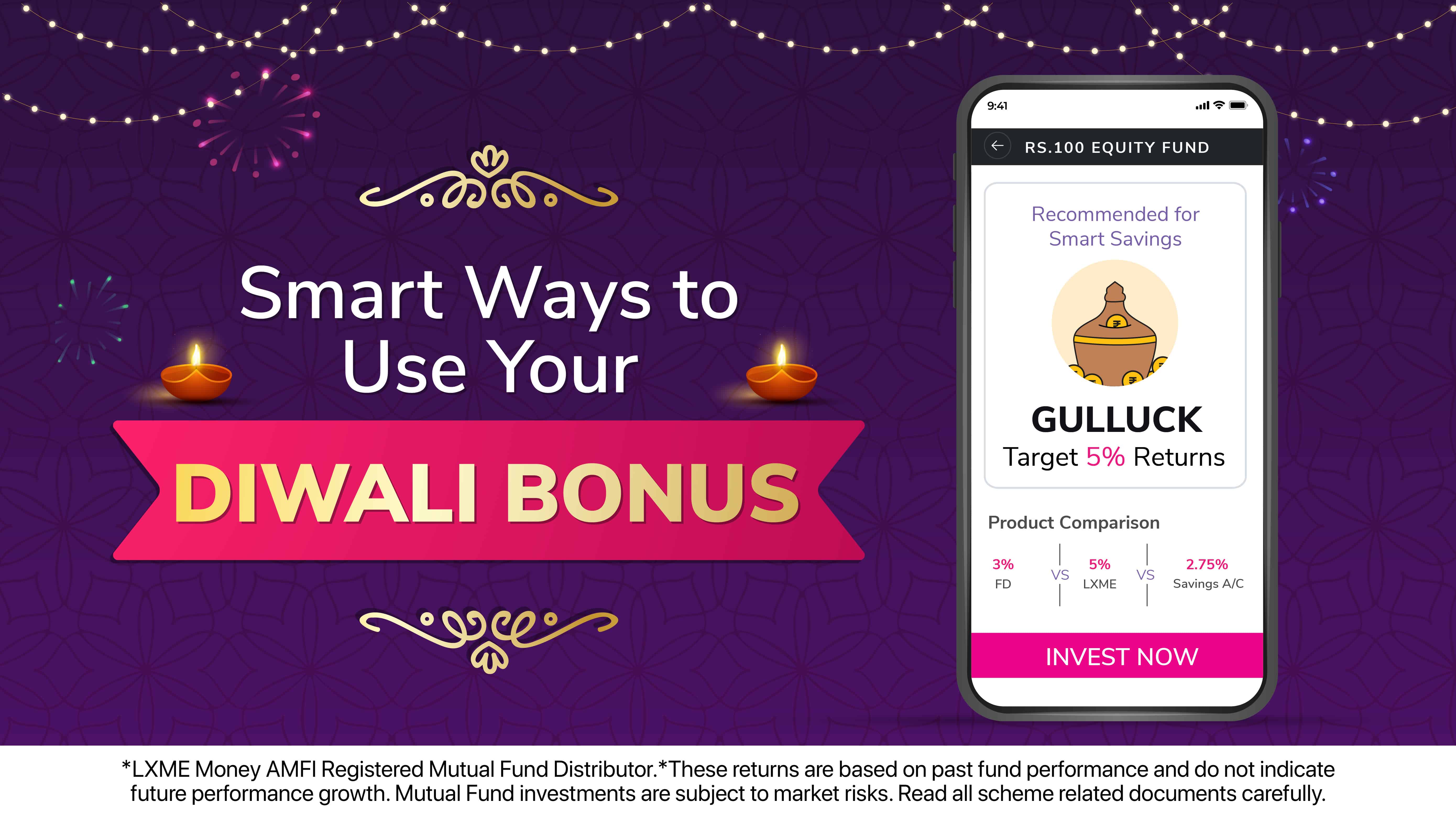 Smart Career Smart Money
SMART WAYS TO USE YOUR DIWALI BONUS
It's always a great surprise to receive that well-deserved bonus during Diwali, after all, Lakshmi ko kaun mana karta hai? But spending that bonus is the trick most of us struggle with. Don't worry, LXME will teach you how to spend bonus money and how to invest bonus money. Let's follow the 50, 40, 10 … SMART WAYS TO USE YOUR DIWALI BONUS