Your credit card is like 15% off apparels and accessories. The first time when you meet it promises to be your friend. Until you look closely and realize it's not. You have been ripped off.
The unstoppable scoffing running into your mind "Should have read the fine prints. Should've known before getting into this". The hit on your CIBIL score and future salary will be scarier than opening the credit card/ VISA bill.
LXME has the game-changer plan that can help you boost your CIBIL score and subsidize your wanderlust. Going the LXME way the reckon depression wouldn't exist anymore. Things you need to do to make credit cards, the magic cards:-
1.Setting a reminder
Setting a reminder 7 days before the interest-free period expires. A week's window to make the payment. Otherwise, make an arrangement to make timely repayment, since you've been a little lazy this month to do budget journaling. This reminder works as an incredible tool to be debt-free and always paying off your balance on time and in- full. Escape from the credit interest-paying cycle. As once you start paying interest you negate all the rewards you earned. Mastering the process will enhance your CIBIL score.
2. Maintaining a budget journal
The lower, the better – Prepare a budget with an intention to use a smaller percentage of your available credit limit. The ideal number is to stay under 30% to 40%, this effectively helps you to build the CIBIL score. The idea is to continue living the same lifestyle, with ease. Compulsive spending and addictive shopping would make it unworthy.
Cost & worth are different – Yes, there is a world of difference between these two terms. While buying a particular product, pause and contemplate if the cost of the product is actually worth it. Pen down your finances before settling with the thought of buying something extremely expensive. For instance, there is a flash sale at a home décor store today and tomorrow is the deadline date for the Sovereign gold bond issue. You wish to choose both, however, there's no disposable income left in your wallet. Here, investing in the bond issue is far worthier use of credit money! The home decor can be planned rather than making an impulsive purchase.
Credit cards are significantly more protective than debit cards. A compromised debit card allows direct access to your savings account; in a world where it is becoming easier and easier to blurt out information. With a credit card, the access is limited to your credit limit and, once flagged for fraud the bank takes care of the rest. Rewards, Cash backs, and miles collection are the known perks; however, it is important to re-evaluate your credit cards every year. Credit cards are portrayed as cards for emergencies, instead of having an emergency fund is a smarter idea.
other blogs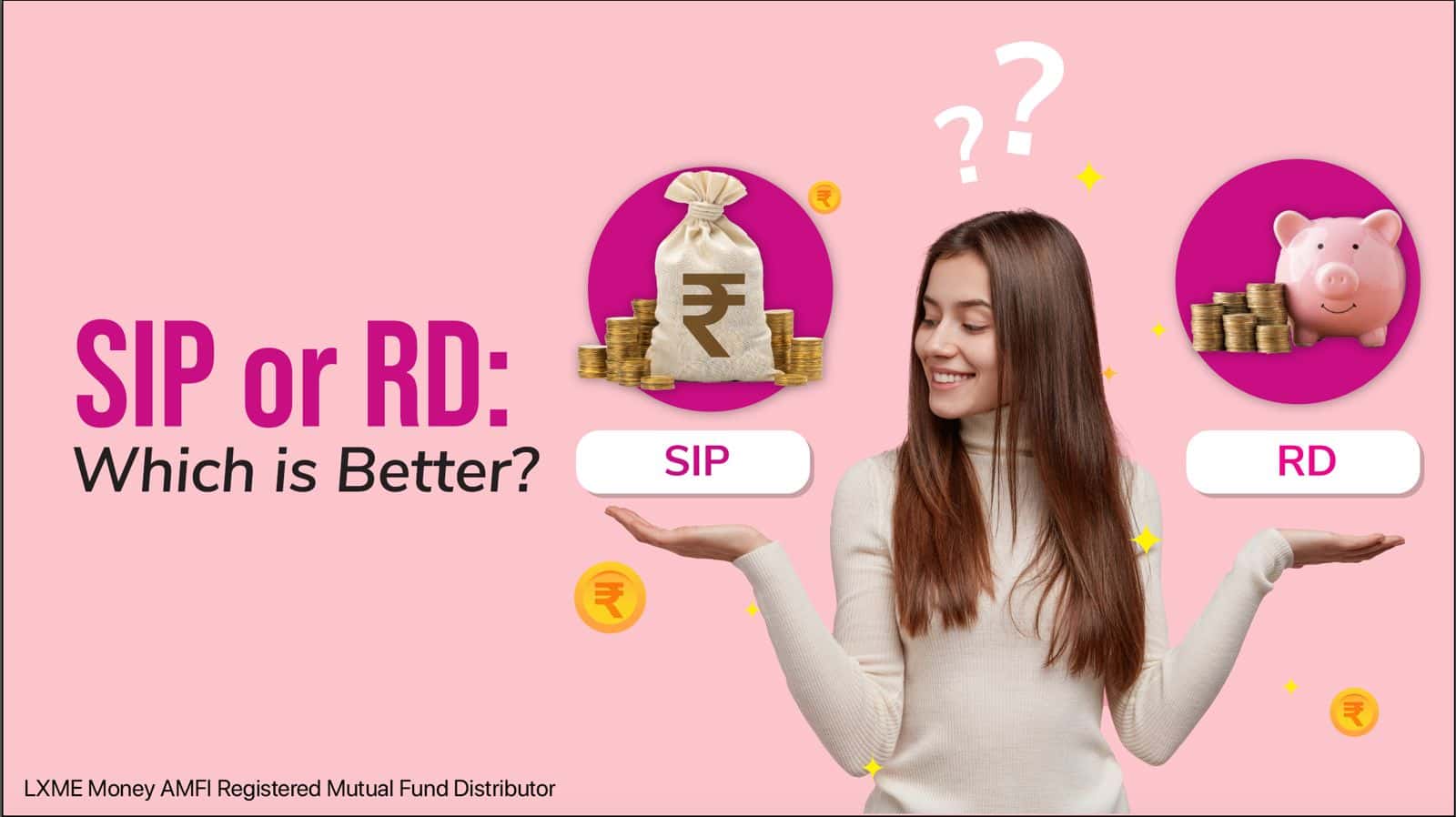 Smart Money
November 23, 2023
Is SIP better than RD?
In this inflation-bearing world just investing in Recurring Deposits (RD), Fixed Deposits(FD), Physical Gold, Savings Deposits, etc. is not enough as their returns cannot beatinflation. Besides, women are very conservative investors and prefer RD over mutual funds,however, now its time to upgrade ourselves. So, what should one do to get inflation-beating returns and get the … Is SIP better than RD?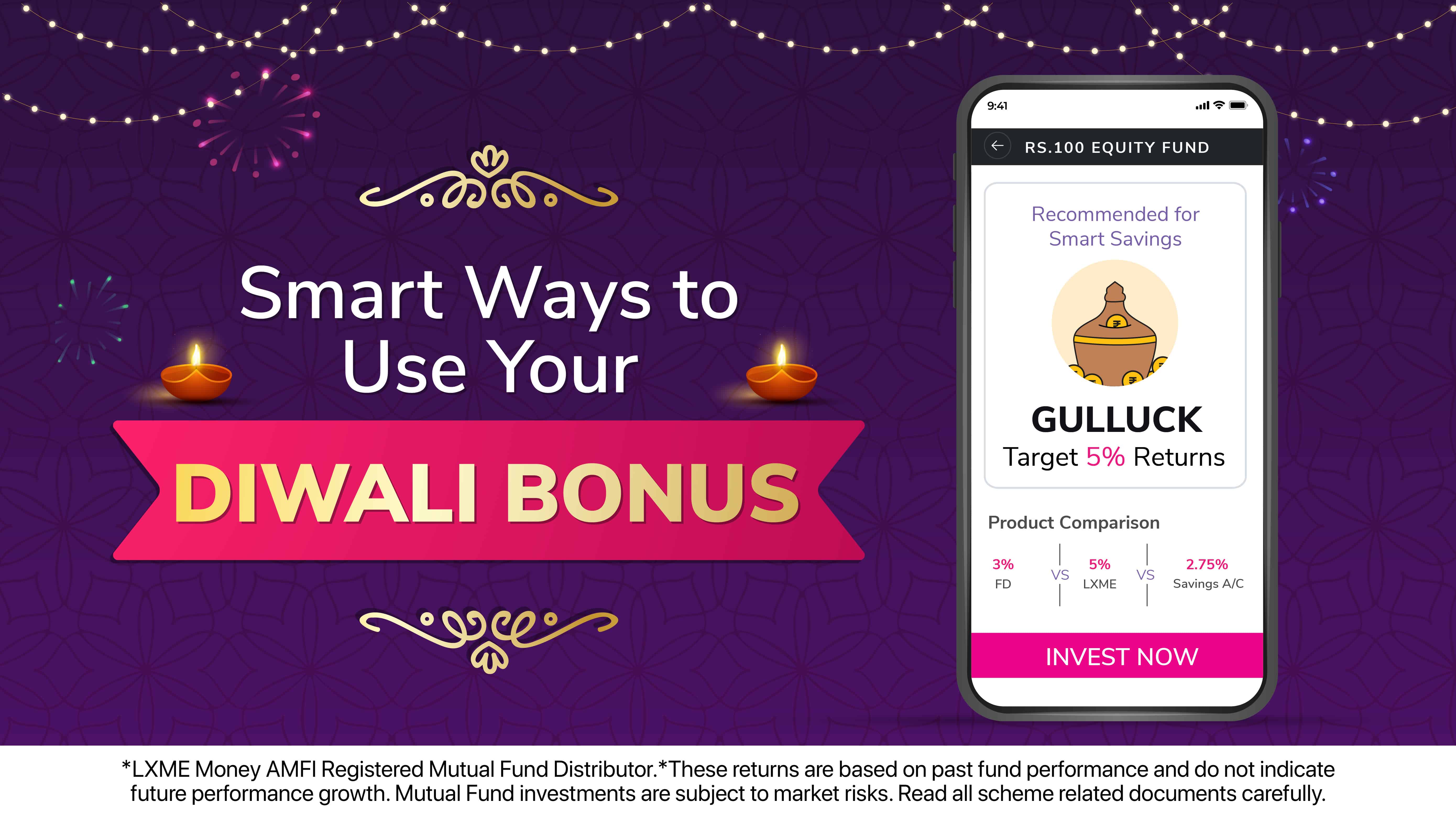 Smart Career Smart Money
SMART WAYS TO USE YOUR DIWALI BONUS
It's always a great surprise to receive that well-deserved bonus during Diwali, after all, Lakshmi ko kaun mana karta hai? But spending that bonus is the trick most of us struggle with. Don't worry, LXME will teach you how to spend bonus money and how to invest bonus money. Let's follow the 50, 40, 10 … SMART WAYS TO USE YOUR DIWALI BONUS