Welcome to LXME, India's 1st NeoBank in the making exclusively for women, offering savings, lending and investment services to enable women to be financially independent.
LXME is spearheaded by MD & Founder, Priti Rathi Gupta, Co-founder & CEO, Jasmin B Gupta and Co-founder & COO, Ridhi Doongursee.
The LXME App is a safe place for all things money equipping you with various aspects of Money Management.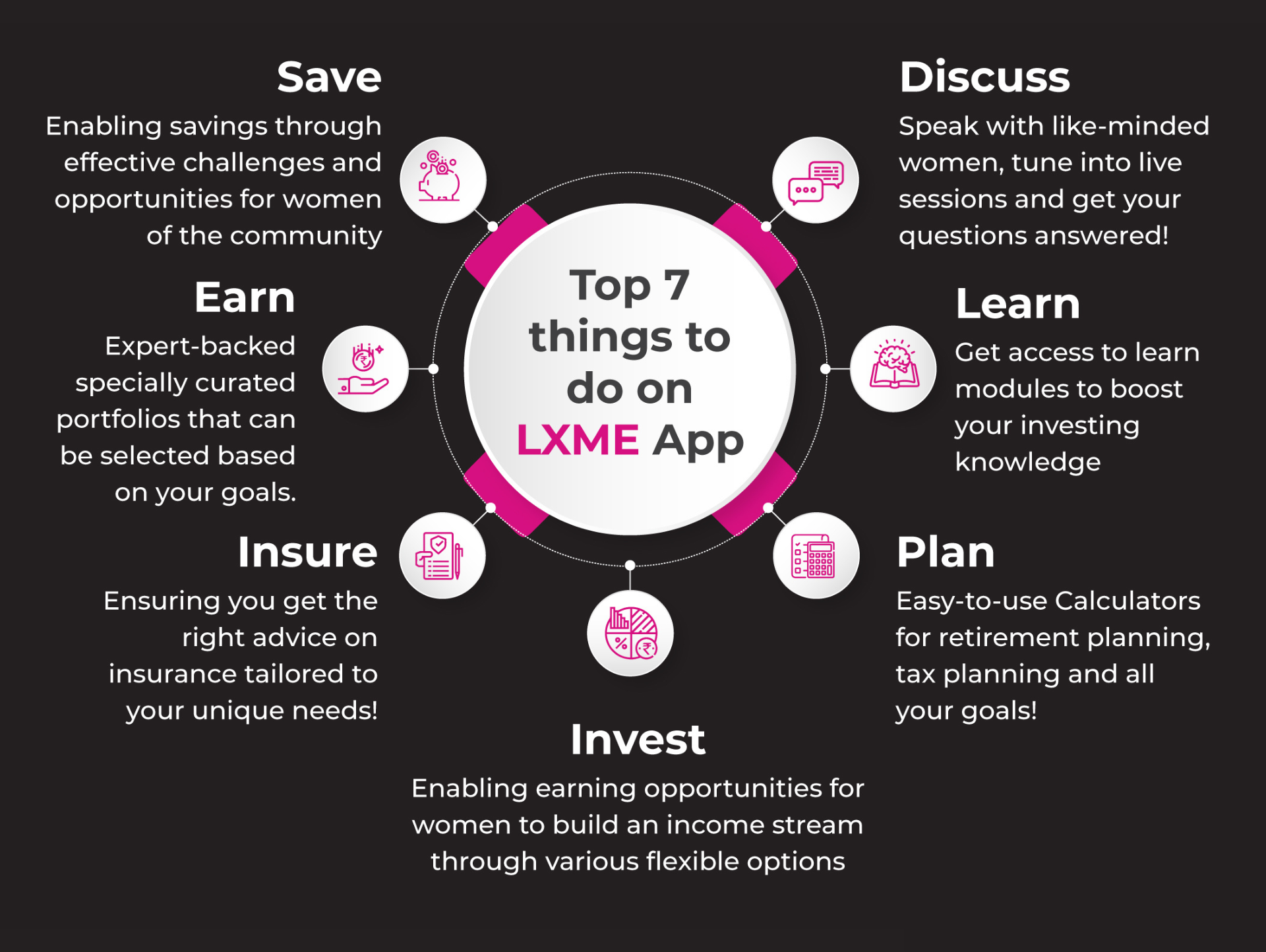 The BeingLXME Community
A safe, transparent, women-only community where you can ask, share & learn about all things money management with other like-minded women and our expert money coaches who are here to guide you at every step.
The community is closely moderated by our dedicated team to ensure quality and your safety. You can also use the 'Report' feature to flag any content that may seem inappropriate. We're constantly working on adding new features to ensure the sanctity of this space.
Secure Investment Platform
The LXME app is an uncomplicated and secure investment platform to help you build your wealth. We have a wide array of Mutual Fund Plans, tailored to cater to your financial needs.
As you invest your money with LXME, your money is routed through our transaction partner BSE (Bombay stock exchange) and invested directly into the selected mutual funds. Your money is safely invested at all times and can be withdrawn easily subject to the lock-in period of the mutual funds invested in.
LXME is registered with SEBI as an entity within Anand Rathi Share and Stock Brokers Limited (SEBI Regn. No. INZ000170832 | ARN No– 4478). The SEBI (Securities and Exchange Board of India) is the regulatory body for the securities and commodity markets in India under the jurisdiction of the Ministry of Finance, Government of India.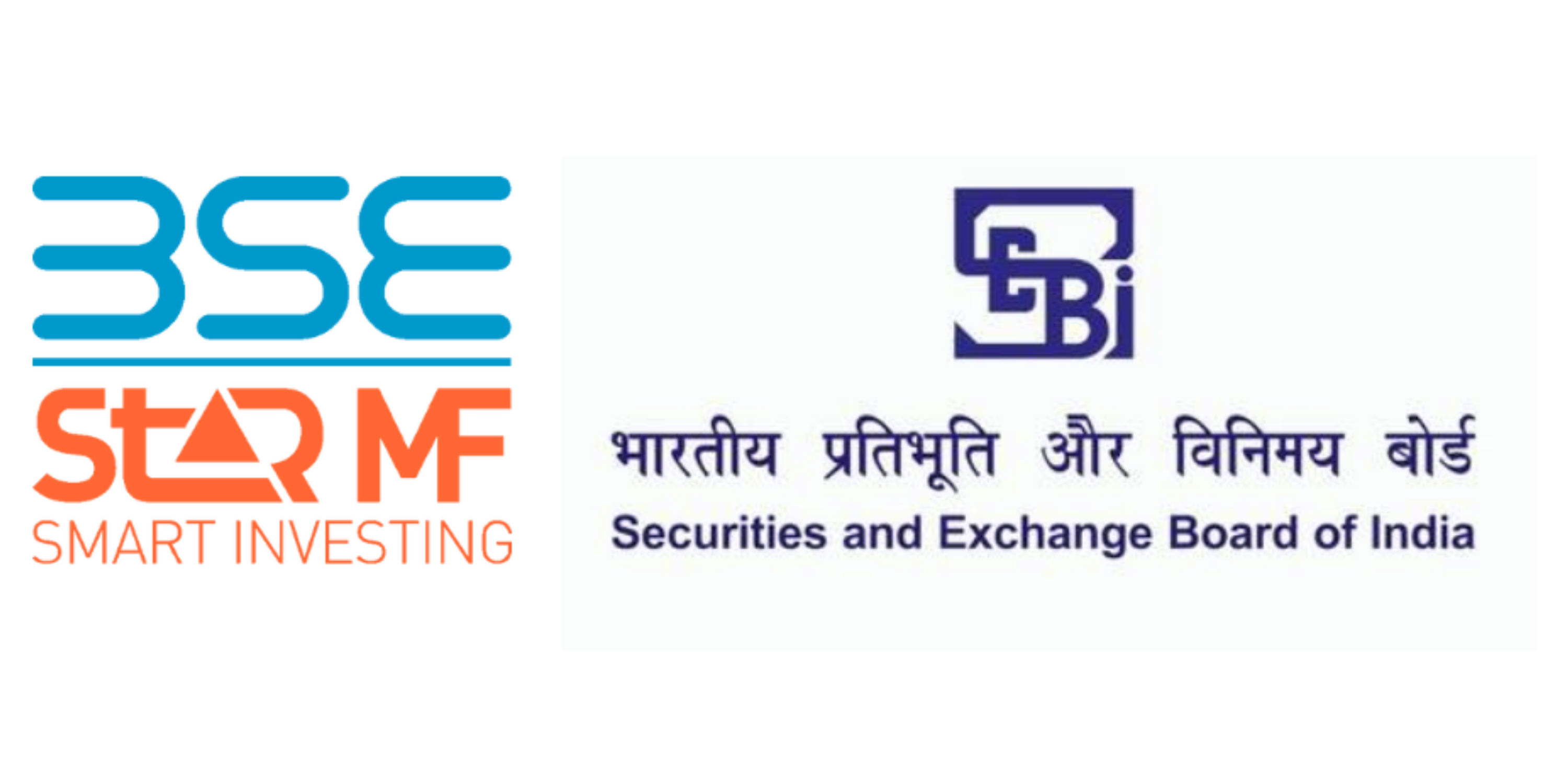 Our goal-based Mutual Fund Plans:
Child education Plan: Invest for your child's education smartly using this curated portfolio.
Rs.100 Equity Fund: Start with just Rs.100 and invest for your long term goals!
Rs.100 Debt Fund: Small start for your immediate and short term goals.
Ultra-Short Term Plan: for your immediate/extremely short-term goals (within a year), this plan is best suited to build your emergency fund. We also call it the-better-than-savings account plan!
Short Term Plan: for all your short-term money goals that come under the time frame of 1 to 3 years like travel or higher education or buying a car in 2 years and more.
Long Term Plan: for your wealth goals that come under the time frame of more than 3 years like retirement planning, buying your 1st or 2nd house and more.
Tax Savings Plan: for your tax-saving investments under section 80C of the Income Tax Act.
Gold Savings Fund: invest in gold through Gold ETFs providing better liquidity and no risk on the purity of gold.
To start investing with LXME, you will need to open your investment account with LXME in just 5 minutes! Watch this video here:
You earn rewards points worth Rs.10,000 with your LXME account redeemable on brands like Myntra, Myglamm, Aibnb, Cleartrip, Beardo and 100s more!
Click here to open your LXME Account!
Want to know more? Reach out to us! If you need any help, we are just a post on the community or a call away! You can reach out to the LXME Customer Support on 0291-6661010.
Ladies, it's time to take charge of your money, personal finance and build your own future!
other blogs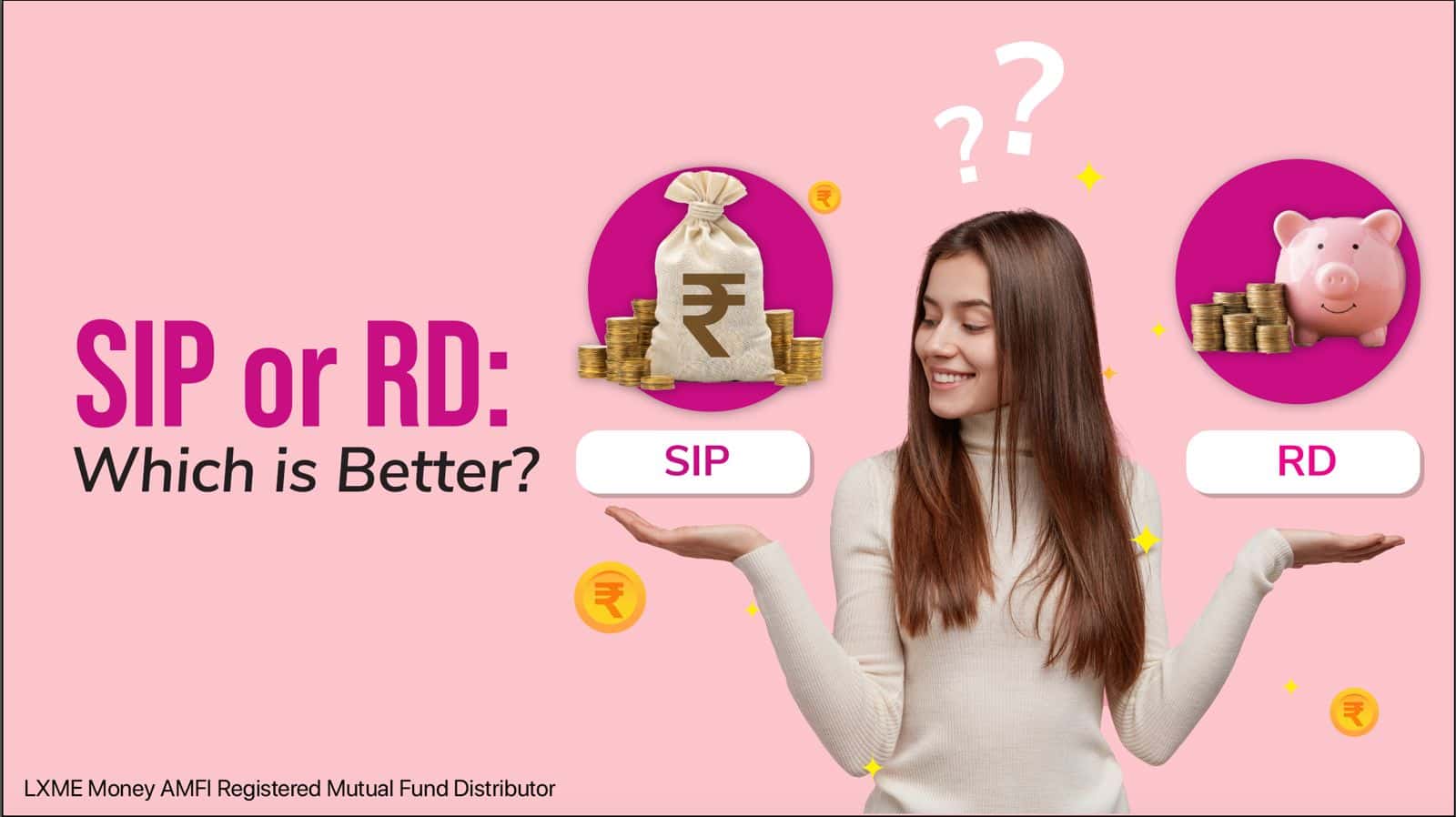 Smart Money
November 23, 2023
Is SIP better than RD?
In this inflation-bearing world just investing in Recurring Deposits (RD), Fixed Deposits(FD), Physical Gold, Savings Deposits, etc. is not enough as their returns cannot beatinflation. Besides, women are very conservative investors and prefer RD over mutual funds,however, now its time to upgrade ourselves. So, what should one do to get inflation-beating returns and get the … Is SIP better than RD?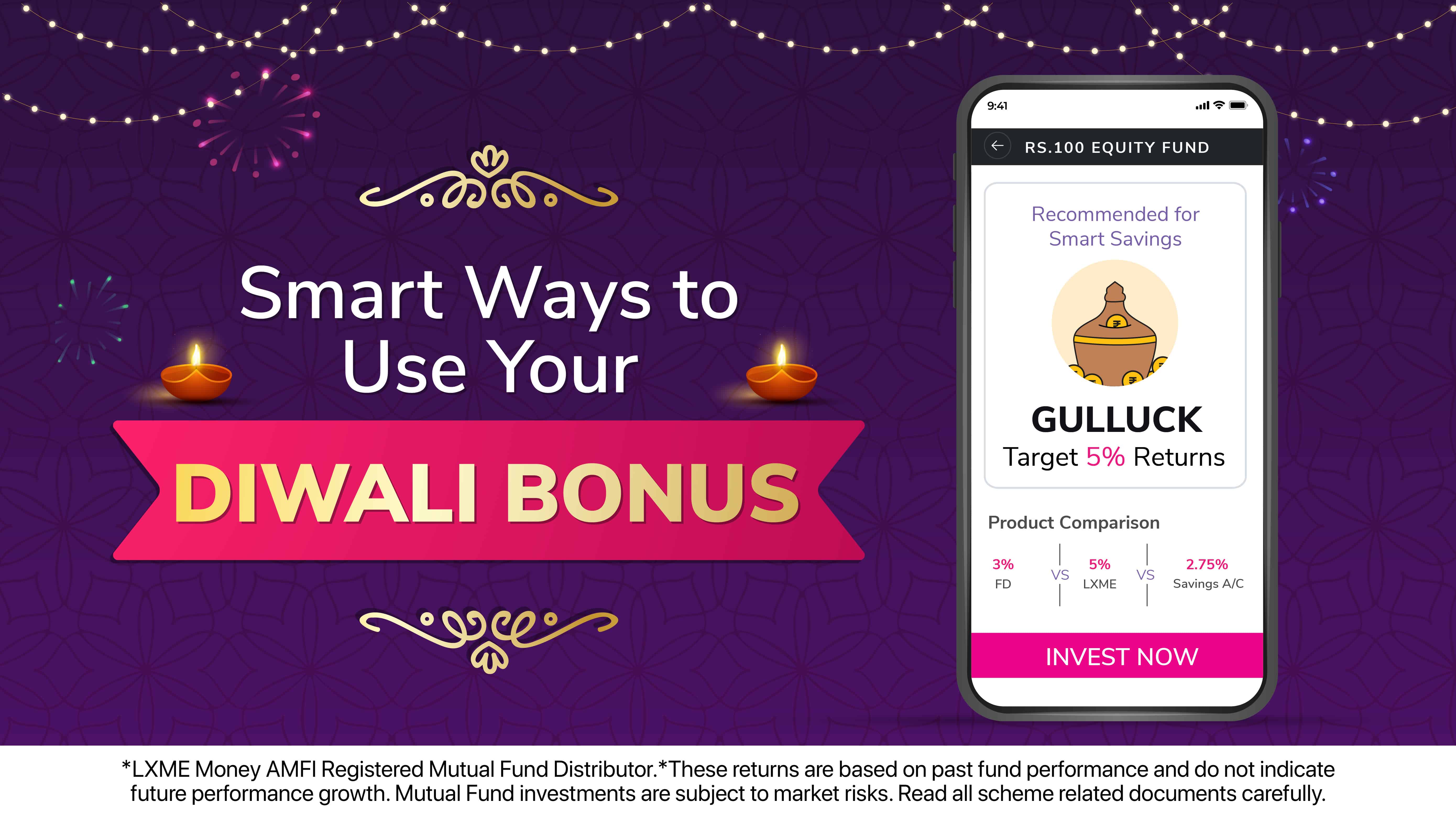 Smart Career Smart Money
SMART WAYS TO USE YOUR DIWALI BONUS
It's always a great surprise to receive that well-deserved bonus during Diwali, after all, Lakshmi ko kaun mana karta hai? But spending that bonus is the trick most of us struggle with. Don't worry, LXME will teach you how to spend bonus money and how to invest bonus money. Let's follow the 50, 40, 10 … SMART WAYS TO USE YOUR DIWALI BONUS