Understanding your good moves, as well as identifying your mistakes, can be a great way to improve the way you manage money going forward.
One of the best things you can do for yourself as the year winds down is to perform a financial year-in-review. Performing a financial review is an intentional, comprehensive effort that will help you understand your current financial state and develop insight into any changes or adjustments you may need to make.
Your year-end review should cover all your money issues for the year. Here are some categories to help you get started.
Goals
Ok, let's dig out those goals you wrote down last January. How did you perform compared to your goals? If you didn't come close, you may need to re-evaluate how you set your targets. If you did come close but didn't quite make it, now's the time to evaluate what happened to prevent that goal and how you could have done things differently. If you made the goal, congrats to you! But wait, if you achieved it too easily, perhaps your objectives weren't enough of a reach in the first place.
Looking at your goals not only holds you accountable to them but can help shape your goals and behaviour for next year. Take some time to picture where you want to be financially next year at this time, and make the appropriate goals to get there.
Income
Whether or not you had a specific income goal in mind, you should take a few minutes to review your income. Depending on your circumstances, this could involve your salary and whether or not you received a raise and/or bonus. But it could also involve side hustles or a business of your own. Did you meet the income part of your budget this year?
While you can cut your spending or move it around between categories, raising your income is generally the most significant adjustment you make to your budget. In what ways can you earn more in the New Year?
Spending
Review where your money went this year. Did it go towards what's important to you or did you fritter it away on conveniences or impulse buys? Take a good hard look at any habits you need to change and make gradual adjustments.
Don't just evaluate the discretionary funds, but also your "fixed" monthly bills. For instance, would cutting the cord on cable or reducing your smartphone data plan help your financial goals?
Saving
How did you do on your saving this year? What was your saving rate (% of income saved)? Do you have a stocked emergency fund? Do you have other savings for short and long term saving goals?
If you didn't save much this year, now's the time to plan how you're going to improve that in the coming year. Increase income, reduce spending, or both, and make sure the difference goes into saving with automatic transfers.
Investing
Also, take a look at your investments. How did your investments perform this year? What did those investments cost you? Are you satisfied with your portfolio? It's also time to look at your asset allocation and rebalance your portfolio to reflect your risk tolerance and maintain diversity in your investments.
Net Worth
Your net worth is your assets minus your debts and gives you a good "big picture" number of how you're doing. But it generally doesn't move around that much, so if you don't monitor it monthly, at least check it once a year. Compare it to prior months/years to make sure you're moving in the right direction!
Credit
If you haven't recently, it's an excellent time to review your credit rating.
Your credit score can affect things like loan interest rates, auto insurance rates, and more. If your credit score isn't as high as you'd like to be, make it a goal to improve your score. You may need to start paying your bills on time (which you should do anyway!), reduce your debt, or even increase your credit line to reduce your utilization.
See, a year-end review wasn't so painful, was it? And now you'll be ready to ring in the New Year knowing where you stand and where you're headed.
You don't have to be financially perfect this year or even next year. What matters is that you review your past and learn from it. If you do this regularly now, your future self will thank you for the help in achieving financial success.
other blogs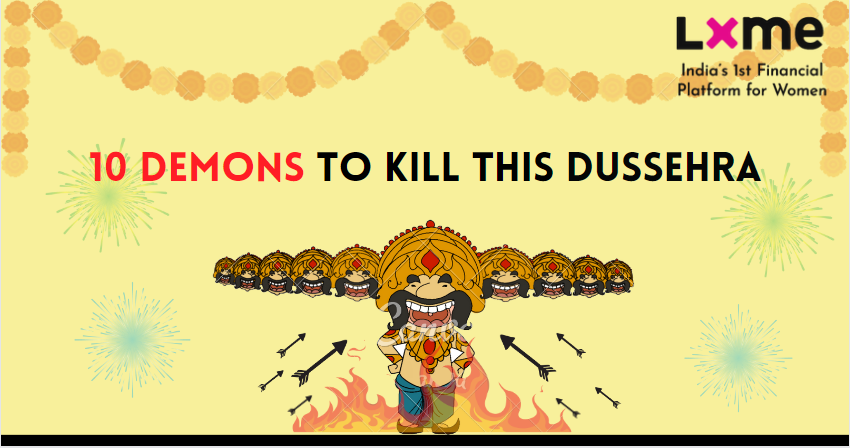 Smart Money
October 5, 2022
10 Demons To Kill This Dussehra
Dusshera is one of the major Hindu festivals that also symbolizes the end of Navratri. The festival is celebrated as the victory of Lord Rama over Ravana. It also marks the triumph of Goddess Durga over the demon Mahishasura. So this festival symbolizes killing demons or destroying negative and bad habits we have in our […]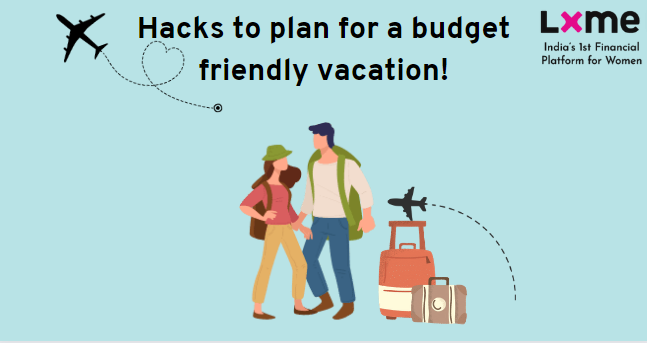 Smart Money
September 27, 2022
Hacks to plan for a budget-friendly vacation!
In today's world, everyone's life is full of adventure, so there needs to be some relaxation along with fun in life. So, in order to release all day-to-day stress, one needs a break from their daily routine to refresh our mind. One such time is when Raj and Simran decided they needed a break from […]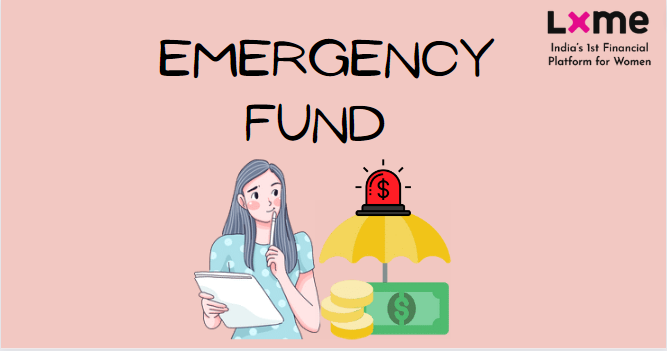 Smart Money
September 6, 2022
How To Invest & Build In Emergency Funds
Radhika: I am facing financial stress as there is a sudden unfortunate medical emergency. Apurva: Didn't you have any emergency funds for such a crisis? Radhika: No! What do you mean by the emergency fund? You know what, I had to dig out money from my long-term investments. I am worried about how to tackle […]