Introduction:
In India, gold is one of the go-to investment options for women. Nowadays, Gold Chit Fund/Gold Saving schemes have become one of the popular ways of investing in Gold. But is it the right way?
Let's understand the nuts and bolts of Gold Chit Fund and see whether one should invest in it or not?
What is a Gold Chit Fund?
A Gold Chit Fund is a financial scheme where you contribute fixed monthly deposits over a specific period. When the tenure comes to an end, you get to purchase gold jewelry from the same jeweler where you joined the fund.
How do Gold Chit Funds work?
Let's understand this with an example:
Arpita decides to invest in a gold chit fund, depositing ₹ 5,000 monthly for eleven installments, and the jeweler covers the last one.
So, she effectively contributes ₹55,000(₹5000 x 11) and receives a discount of ₹5,000. At the end of the plan, she can buy gold worth ₹60,000 by paying ₹55,000.
So basically, in a Gold chit fund/Gold saving scheme, investors deposit a certain amount every month for a fixed tenure, and the jeweler pays the last deposit or gives a discount on the same.
These gold saving schemes do not offer any interest on the deposited money. Therefore jewelers pay this last installment, or give a discount on the same in order to cover up for the interest deficit.
Is it safe to invest in a Gold Chit fund?
No, investing in a Gold Chit Fund is not considered safe due to lack of regulation in this financial scheme. It's important to opt for regulated and well-established investment options for better security and protection of your funds.
Why are gold chit funds not the ideal choice for women?
Potential undisclosed scheme details: In such unregulated schemes there is lack of transparency and you might not get to know all the scheme details.
Lower returns as compared to alternatives: As compared to other Gold investment options like Gold Mutual Funds, SGB, etc., these Gold chit fund returns are much lower. There are certain risks and charges associated with buying Gold Jewelry such as storage, insurance cost, GST, e.t.c which reduce the overall benefits and you get less gold on the money paid.
Restricted Jewelry Purchase: You get to purchase Gold Jewelry only from the same jeweler and the money you invested can only be used to buy Gold jewelry. It won't include silver, gold coins or bars.
Non-refundable investment: One needs to keep in mind that the cash they invest in these Gold Chit fund schemes are non-refundable.
Conditional bonus payment by the jeweler: To be eligible for the last bonus payment/ discount, you must pay all your payments. If you stop early the jeweler won't give you any bonus/discount.
Fixed value on maturity: Gold Saving Schemes from jewelers offer a fixed value at the end of the term unlike Gold Mutual Funds, SGB, Gold ETFs as the returns they offer increase with rising Gold Prices.
Apart from these, buying gold jewelry brings in risk of theft, you might also need to pay for secure storage elsewhere, for example bank lockers(₹3k/year average locker charges) e.t.c. Additionally, there is 3% GST , making and design charges, and insurance charges. There's a risk of impurity as well while buying Gold jewelry. Also when you need money and wish to sell your jewelry, you have to pay an impurity loss. All this increases your overall cost and you get less gold on the money paid.
So what should you do?
Shifting to the smart ways of investing in gold is a wise move and will help you grow your wealth more effectively. Gold Mutual Funds, Sovereign Gold Bonds, Gold ETFs are the options one can consider to invest in Gold smartly.
One of the options that allows you to start small with just ₹100 is LXME's Rs.100 Gold Fund. There's no GST, no making charges, no storage and insurance costs.You can invest monthly or lump sum, and you get the flexibility to withdraw money when required. It aims a targeted return of 8.3%* p.a. This plan is well-researched and curated by experts. Additionally, Mutual funds are regulated by AMFI(Association of Mutual Funds in India) and you get professional fund management.
Conclusion:
In conclusion, Gold chit funds come with certain risks and limitations and you may end up incurring a lot of costs. Therefore, invest in regulated products and make a smart choice to grow your money!
Share this blog with your family and friends if you find it insightful!!
Download the LXME app for more such content!

Q1. What is a Gold Chit Fund?
Ans. A Gold Chit Fund is a savings scheme where you pay regular installments to buy gold jewelry at the end of the term, and the jewelry can be purchased from the same jeweler only.
Q2. What are the risks of investing in a Gold Chit Fund?
Ans. Risks include lack of liquidity, limited options for what you can buy, and the possibility of not getting your preferred jewelry. Additionally, the returns may be lower than other investment options like Gold Mutual Funds, SGB, e.t.c
Q3. Can I get my money back after paying all the gold chit fund investment?
Ans. No, you cannot get the money back once you invest it in. You can only buy Gold Jewelry from the same jeweler where you have invested.  
other blogs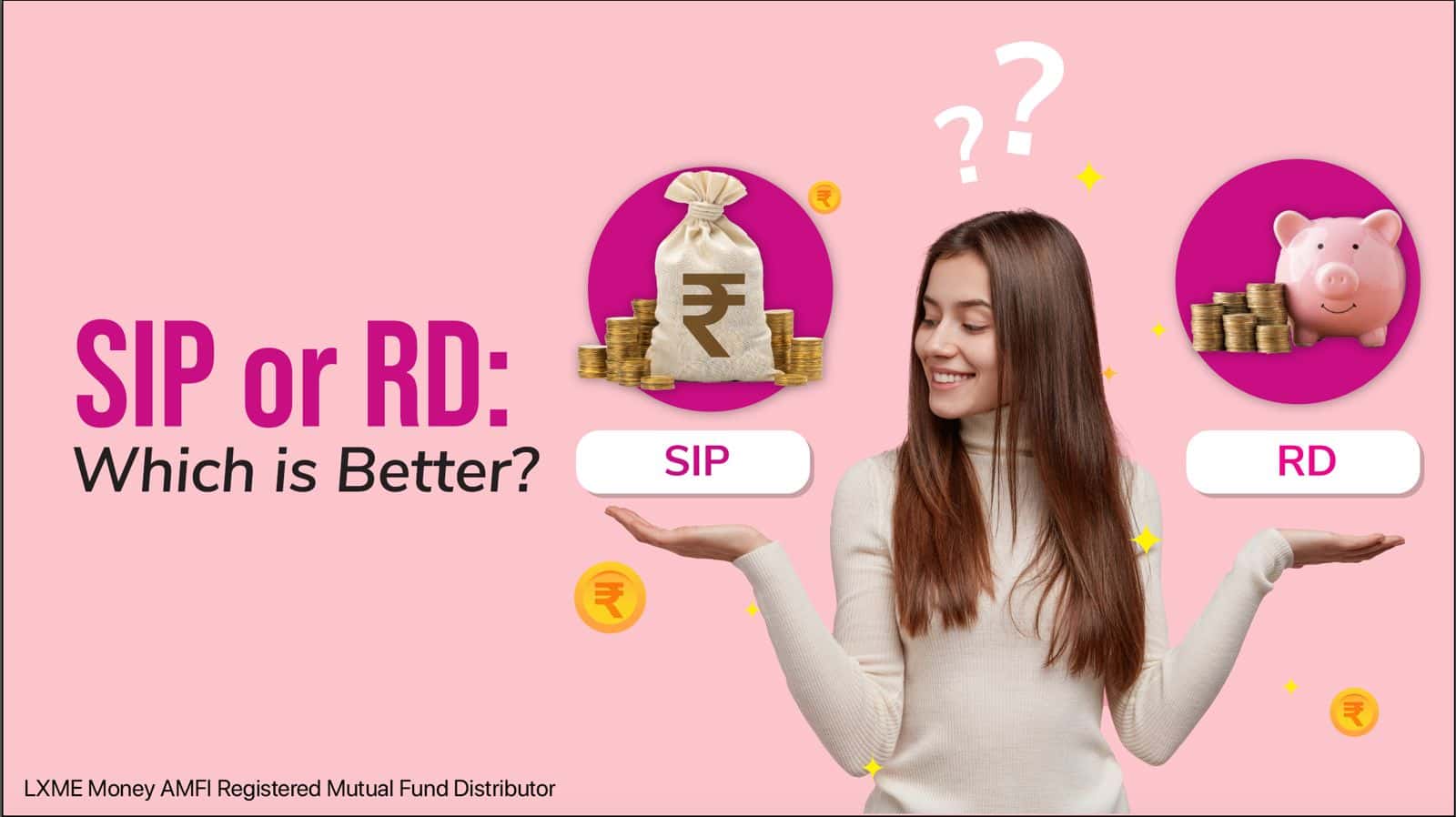 Smart Money
November 23, 2023
Is SIP better than RD?
In this inflation-bearing world just investing in Recurring Deposits (RD), Fixed Deposits(FD), Physical Gold, Savings Deposits, etc. is not enough as their returns cannot beatinflation. Besides, women are very conservative investors and prefer RD over mutual funds,however, now its time to upgrade ourselves. So, what should one do to get inflation-beating returns and get the … Is SIP better than RD?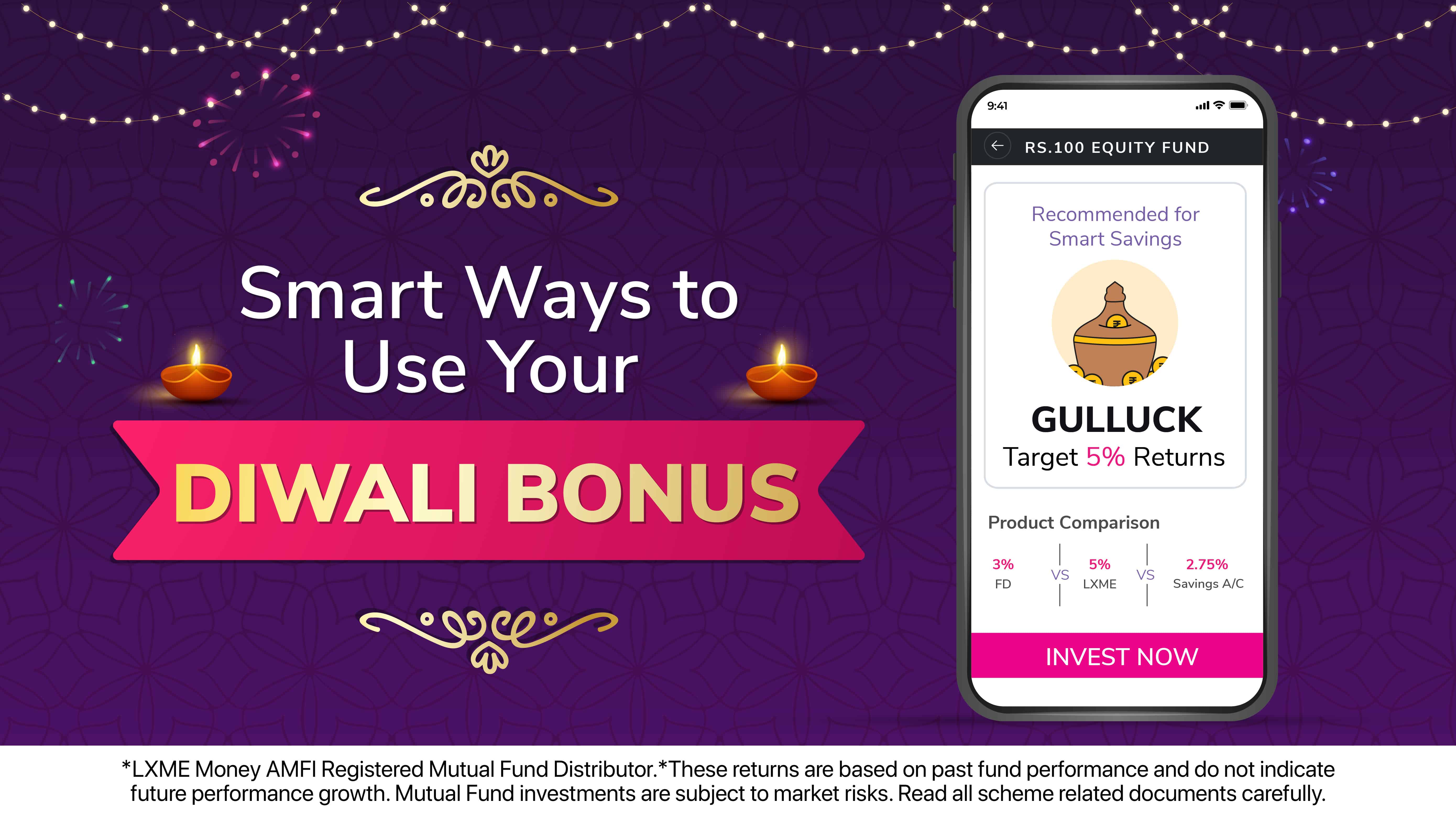 Smart Career Smart Money
SMART WAYS TO USE YOUR DIWALI BONUS
It's always a great surprise to receive that well-deserved bonus during Diwali, after all, Lakshmi ko kaun mana karta hai? But spending that bonus is the trick most of us struggle with. Don't worry, LXME will teach you how to spend bonus money and how to invest bonus money. Let's follow the 50, 40, 10 … SMART WAYS TO USE YOUR DIWALI BONUS