LXME Membership Program aimed to treat the exclusive set of LXME customers. Discover the exclusive rewards, eligibility criteria, coin collection methods, membership benefits, and more.
LXME Membership Program:
The LXME Membership Program is a specially designed program exclusively available for LXME users. It offers a range of exciting rewards tailored to enhance the financial journey of women.
Eligibility and Coin Collection:
To be eligible for this membership program, women need to meet specific criteria. The Silver Membership, for instance, requires being an invested user with LXME and collecting 5000 LXME coins. These coins can be earned through the "Spin the Wheel" activity, which allows women to win LXME coins daily. Spin the wheel on the LXME App and accumulate coins to unlock rewards.
Membership Benefits:
The LXME Membership Program continuously evolves, introducing new benefits for its members. As a Silver Member, women can enjoy rewards such as a
Rs. 500 Amazon voucher or Rs. 500 Nykaa vouchers.
Additionally, they gain access to exclusive earn opportunities, special events offered by LXME, and special partner discount vouchers.
Keep an eye out for additional benefits as the program expands.
Completing Your Profile Info:
To fully access the program's benefits, it's essential for women to complete their profile information on the LXME App. By navigating to the 'More' section, clicking on their name, and adding relevant details, they can ensure a seamless experience and maximize their rewards
More —> Profile Name —-> Add Relevant Details —-> Get Rewards
Reward Delivery:
Upon meeting the eligibility criteria, women can expect to receive their rewards within 7 working days. However, for partner discount vouchers, the reward will be sent separately via email.
Participation and Winning:
The LXME Membership Program is exclusively available for women. To increase the chances of winning more rewards, women are encouraged to collect as many LXME coins as possible. By spinning the wheel daily on the LXME App, they can accumulate coins and unlock various levels of rewards. Stay engaged and keep an eye out for exciting rewards yet to be unveiled.
As women plan for their financial future, the LXME Membership Program offers a valuable opportunity to secure exclusive benefits. By participating in the program, spinning the wheel, and collecting LXME coins, women can unlock a variety of rewards and partner discounts. Join LXME today, complete your profile info, and embark on a rewarding journey towards financial stability and success.
Please note – That voucher will be sent adhoc.. on brand discretion. No conflicts will be entertained regarding this.

To stay connected with LXME and access inspiring content, follow us on Instagram and subscribe to our YouTube channel.
other blogs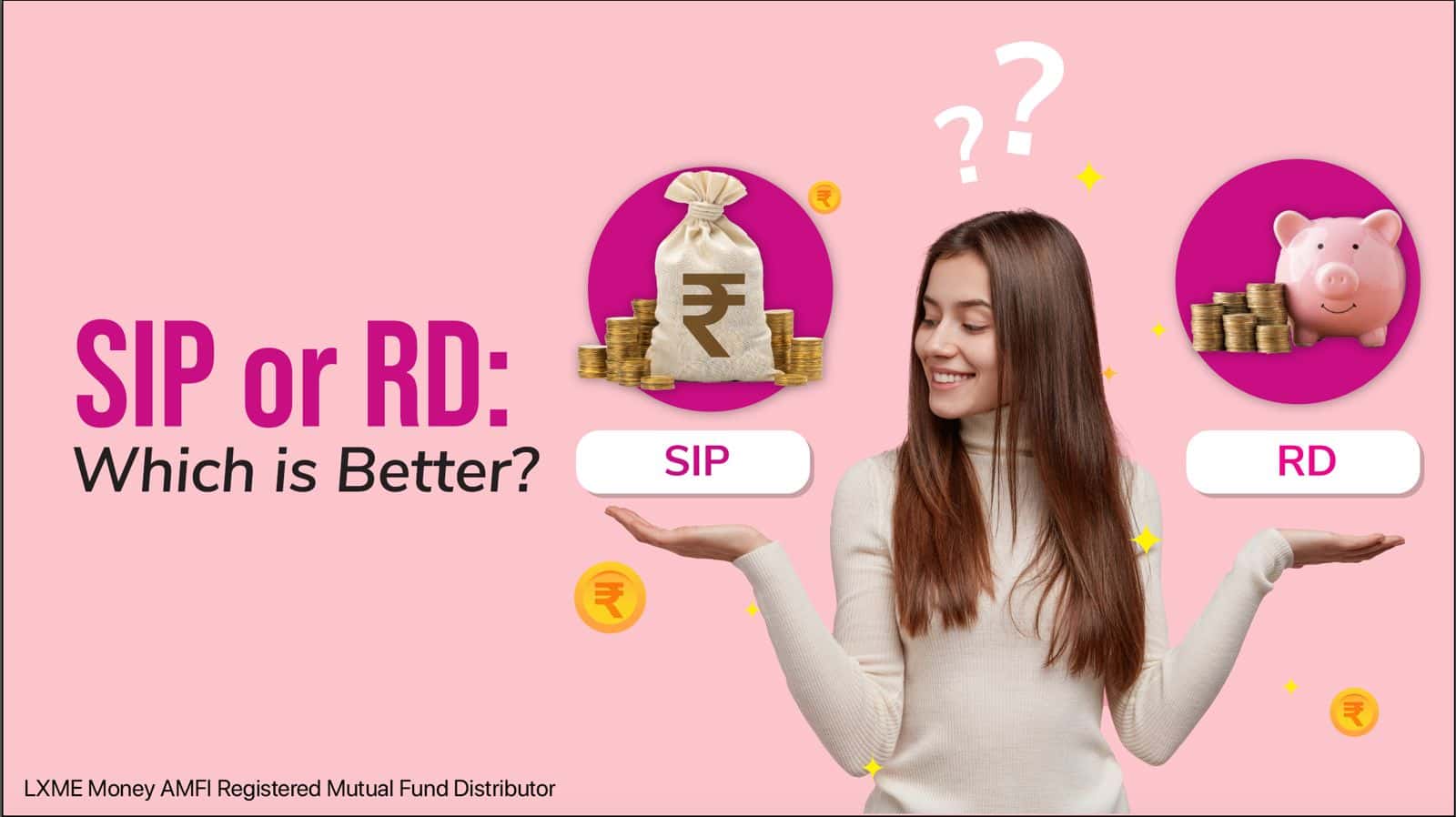 Smart Money
November 23, 2023
Is SIP better than RD?
In this inflation-bearing world just investing in Recurring Deposits (RD), Fixed Deposits(FD), Physical Gold, Savings Deposits, etc. is not enough as their returns cannot beatinflation. Besides, women are very conservative investors and prefer RD over mutual funds,however, now its time to upgrade ourselves. So, what should one do to get inflation-beating returns and get the … Is SIP better than RD?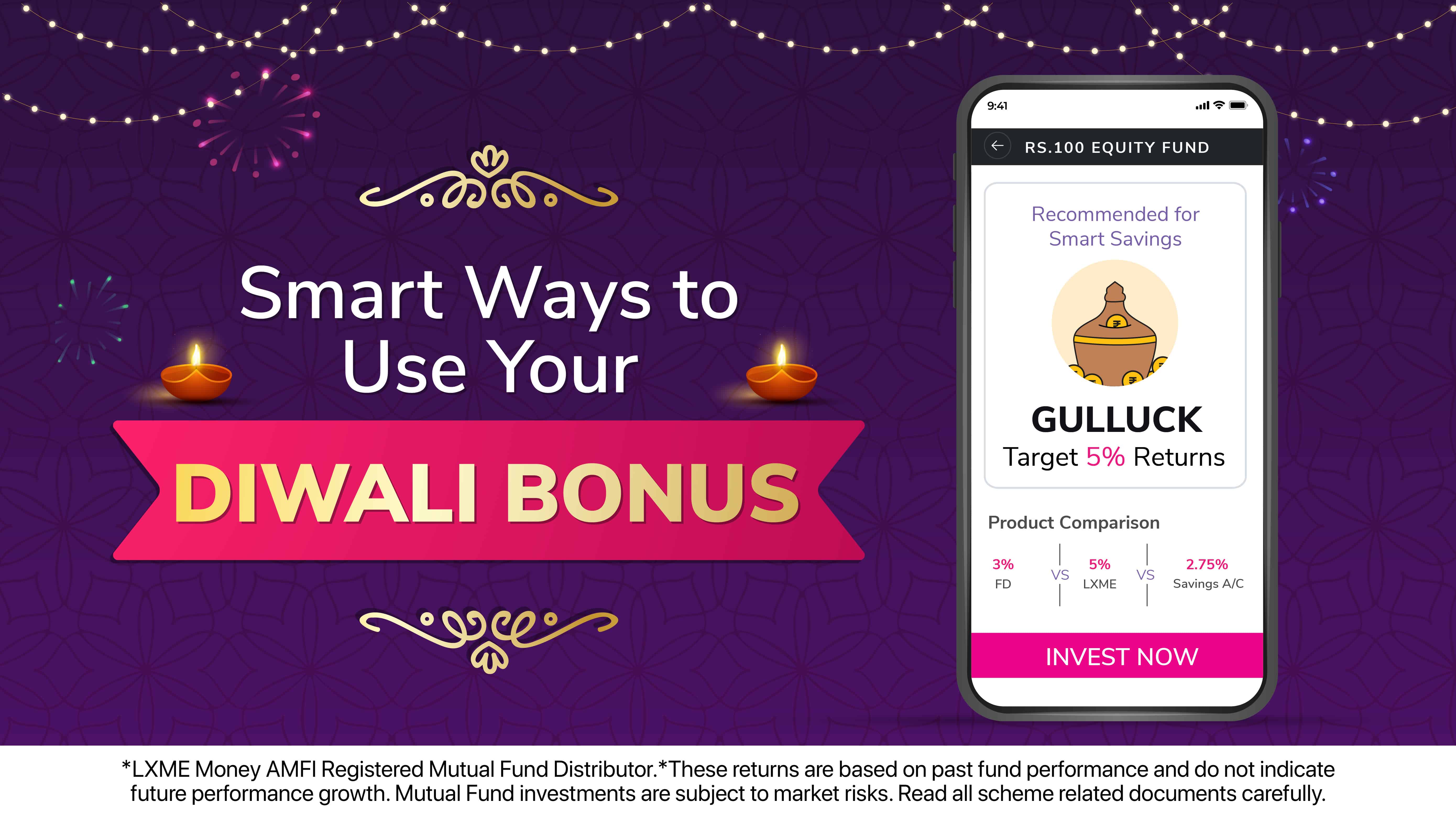 Smart Career Smart Money
SMART WAYS TO USE YOUR DIWALI BONUS
It's always a great surprise to receive that well-deserved bonus during Diwali, after all, Lakshmi ko kaun mana karta hai? But spending that bonus is the trick most of us struggle with. Don't worry, LXME will teach you how to spend bonus money and how to invest bonus money. Let's follow the 50, 40, 10 … SMART WAYS TO USE YOUR DIWALI BONUS