Women are masters at saving money! They always keep some money aside for a rainy day in atte ka dabba (flour box), under pillowcases, in a tiffin box, under the sarees/clothes, etc.
But is your money growing staying in there?
No! Right? So, Let's give money a chance to grow ?
What is LXME Gulluck?
LXME GULLUCK is a first-of-its-kind Digital Piggy Bank for Women product that enables women to become the Smart Savers of tomorrow.  Designed with the utmost focus on ease and accessibility, this product provides the perfect solution for women.
As per LXME's Women & Money Report 2022, it was found that 65% of women in India save their money in a Saving Bank Account and over 35% of women keep it at home for emergencies. Only a mere 16% invested it in financial instruments.
With the findings, it became evident that women prefer to keep their money in locations that offer easy accessibility at all times. So, here is LXME with Gulluck!
Features of LXME Gulluck:
LXME Gulluck consists of a well-researched Liquid Mutual Fund
Liquid mutual funds invest mainly in highly liquid debt securities of very short tenure and hence provide high liquidity.
It's a low-risk fund as it invests money in high-quality debt securities
It is best suited to making Smart Savings
Targeted Rate of Return: 5%*p.a.
Curated by experts!
Benefits of LXME Gulluck:
Same liquidity as a Savings Bank Account
Quick investment, quick withdrawal
2 modes of investments: SIP & Lump sum
Start investing with just Rs.100
No minimum balance requirement
What is the withdrawal limit?
You can instantly withdraw up to ₹50,000 or 90% of the fund value, whichever is lower.
Which goals can you plan through LXME Gulluck?
– Emergency Fund
– Vacation
– Upcoming birthday/anniversary party
– Passion Project
– You can plan and invest for many other short-term goals where you need liquidity.
What kind of money can you invest in LXME Gulluck?
You can invest the you money receive in the form of bonus, appraisal, windfall gain, surplus cash, cash received on weddings, cash received on birthdays or festivals, etc.
So, let's move our money saved from silly places to LXME Gulluck and let our money grow!
Start investing your savings in LXME Gulluck by checking out INVEST tab on the LXME app.
To start your investments with LXME. you can open your FREE LXME Account and also discount vouchers up to Rs.10,000.
Save Smartly!
Savings Mein, Don't be Silly!
*Mutual fund investments are subject to market risks, read all scheme-related documents carefully before investing.
Share this blog with your family and friends if you find it insightful!!
Download the LXME app for more such content!
other blogs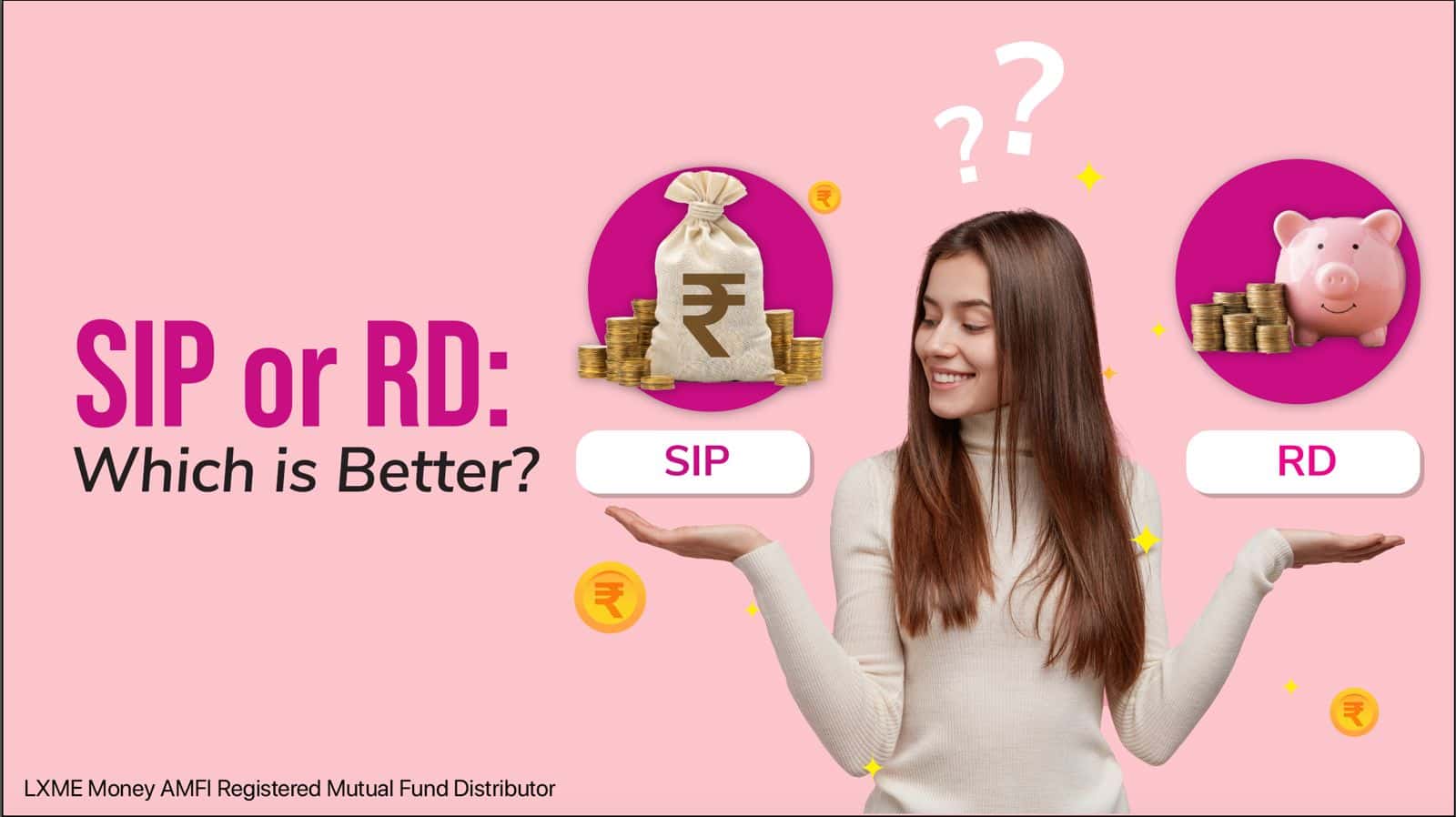 Smart Money
November 23, 2023
Is SIP better than RD?
In this inflation-bearing world just investing in Recurring Deposits (RD), Fixed Deposits(FD), Physical Gold, Savings Deposits, etc. is not enough as their returns cannot beatinflation. Besides, women are very conservative investors and prefer RD over mutual funds,however, now its time to upgrade ourselves. So, what should one do to get inflation-beating returns and get the … Is SIP better than RD?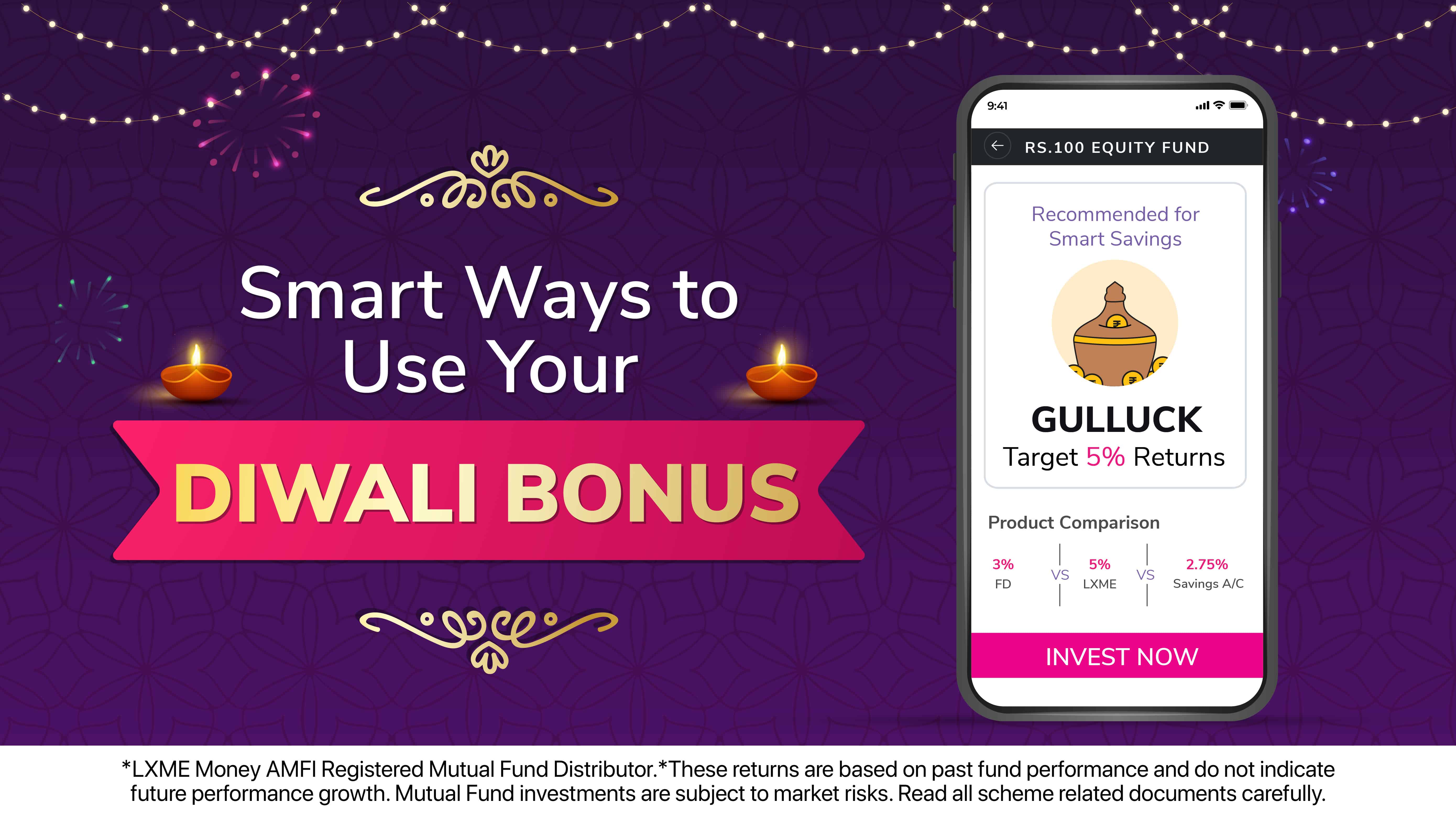 Smart Career Smart Money
SMART WAYS TO USE YOUR DIWALI BONUS
It's always a great surprise to receive that well-deserved bonus during Diwali, after all, Lakshmi ko kaun mana karta hai? But spending that bonus is the trick most of us struggle with. Don't worry, LXME will teach you how to spend bonus money and how to invest bonus money. Let's follow the 50, 40, 10 … SMART WAYS TO USE YOUR DIWALI BONUS