As a mother, you would always want to provide your child with a secure financial future. Investing wisely offers an array of opportunities to nurture your child's dreams and aspirations.
Choosing the right investment plan for your Child's education can help you create a strong foundation for their future.
When it comes to securing your child's education journey, the importance of finding the best Child Education Plan cannot be overstated. At LXME, we understand the significance of planning for your child's education, and our Child Education Plan is designed to empower parents like you in making the right choices for a prosperous educational future for your little ones!
Let's dive in to understand the nuts and bolts of the LXME's Child Education Plan!
What is LXME's Child Education Plan?
The LXME Child Education Plan is a mix of 70% Equity and 30% Debt Funds best suited for your long-term goals. It aims to generate inflation-beating returns.
This plan is well-researched, diversified, and curated by experts.
Features of LXME's Child Education Plan:
LXME's Child Education Plan consists of well-researched Equity and Debt Funds which helps to give inflation-beating returns along with maintaining stability.
Suitable for both boys and girls
Best suited for long-term goals of 3+ years
Targeted Rate of Return: 14%*p.a.
Curated by experts!
Benefits of LXME's Child Education Plan:
Aims at earning inflation-beating returns.
2 modes of investments: SIP & Lump sum.
Minimum investment : SIP – ₹3000, Lumpsum – ₹25000.
Well diversified in Equity and Debt.
Financial planning for your child's education:
Let's look at effective ways to save for your child's education goals. Here's a step-by-step approach:!
Step 1 – Decide your time horizon
Determine the time period of your goal. You need to calculate the number of years to your child's graduation and post-graduation.
For example – Disha's daughter's age is 3 years and she is planning for her higher education after she attains 18 years of age. Therefore, the time period of investment is 18 – 3 = 15 years.
Step 2 – Calculate the amount you need to invest
You can use LXME'S Child Education Calculator. It's very quick and easy to use, you just have to add the current age of the child, her age at the time of admission, the current cost of education, and the expected rate of return, and taking inflation into consideration, it will calculate how much corpus will be required for her higher education and the amount you need to invest to reach that corpus. It gives you options for SIP/lumpsum investment to achieve your goal of securing the financial future of your child.
Step 3 – Plan your investments and start investing smartly
You need to invest in suitable investment avenues depending on your risk appetite and aim at generating inflation-beating returns and achieving your goal.
Step 4 – Review your portfolio's progress against goals.
Always keep track of your plan. Yearly/half-yearly reviews could be beneficial for keeping track of your progress with regard to your goals. This helps you see what you've achieved and find ways to improve.
In case there are changes in your goals, you can modify your investment plan accordingly.
Comparing LXME's Child education plan with other popular options:
Let's see how money grows in different instruments if we invest ₹5000 every month for 15 years–
Why should you choose LXME's Child Education Plan?
As you can see, with traditional investment options like SSY, PPF, RD and Savings Bank account you can aim at generating approx ₹17.42 lakh, ₹16.08 lakh, ₹15.52 lakh and ₹11.15 lakh respectively but with LXME you can target a corpus of ₹30.64 lakh*(approx) which is comparatively higher than all the other investment options.
The Child Education Plan offered by LXME is a combination of equity and debt funds and is best suited for your long term goals. It targets 14% p.a returns*. Experts have curated this portfolio carefully.
Pro-Tip: Don't put all your eggs in one basket. Always diversify your investments to manage risk in a better way and optimize the returns!
Bottom line –
LXME's Child Education Plan is a valuable medium for moms who want to secure their child's future with education planning. It gives a well-rounded approach that fits with what you want for your Child's education goals.
We believe that every child deserves the best opportunities to learn and grow, and the right financial planning is crucial to achieving this.
With our tailored Child Education Plan, you can give your child the gift of quality education!

---
FAQs- Frequently Asked Questions
Is LXME's Child Education Plan only for Girl Child?
LXME's Child Education Plan is available for both boys and girls.
How do I plan my child's education?
Check out the user-friendly LXME Child Education Calculator to effortlessly calculate the required investments for your child's education. This easy-to-use tool makes it simple for you to plan effectively. Choose suitable investments and start investing. Regularly review and adjust your plan as needed.
 What is the ideal time to start investing in LXME's Child Education Plan?
The earlier you start, the better. Ideally, you should begin investing in your child's education as soon as possible to take advantage of compounding returns. However, it's never too late to start, and LXME's Child Education Plan can be tailored to your specific timeline and goals.
Share this blog with your family and friends if you find it insightful!!
Download the LXME app for more such content!
other blogs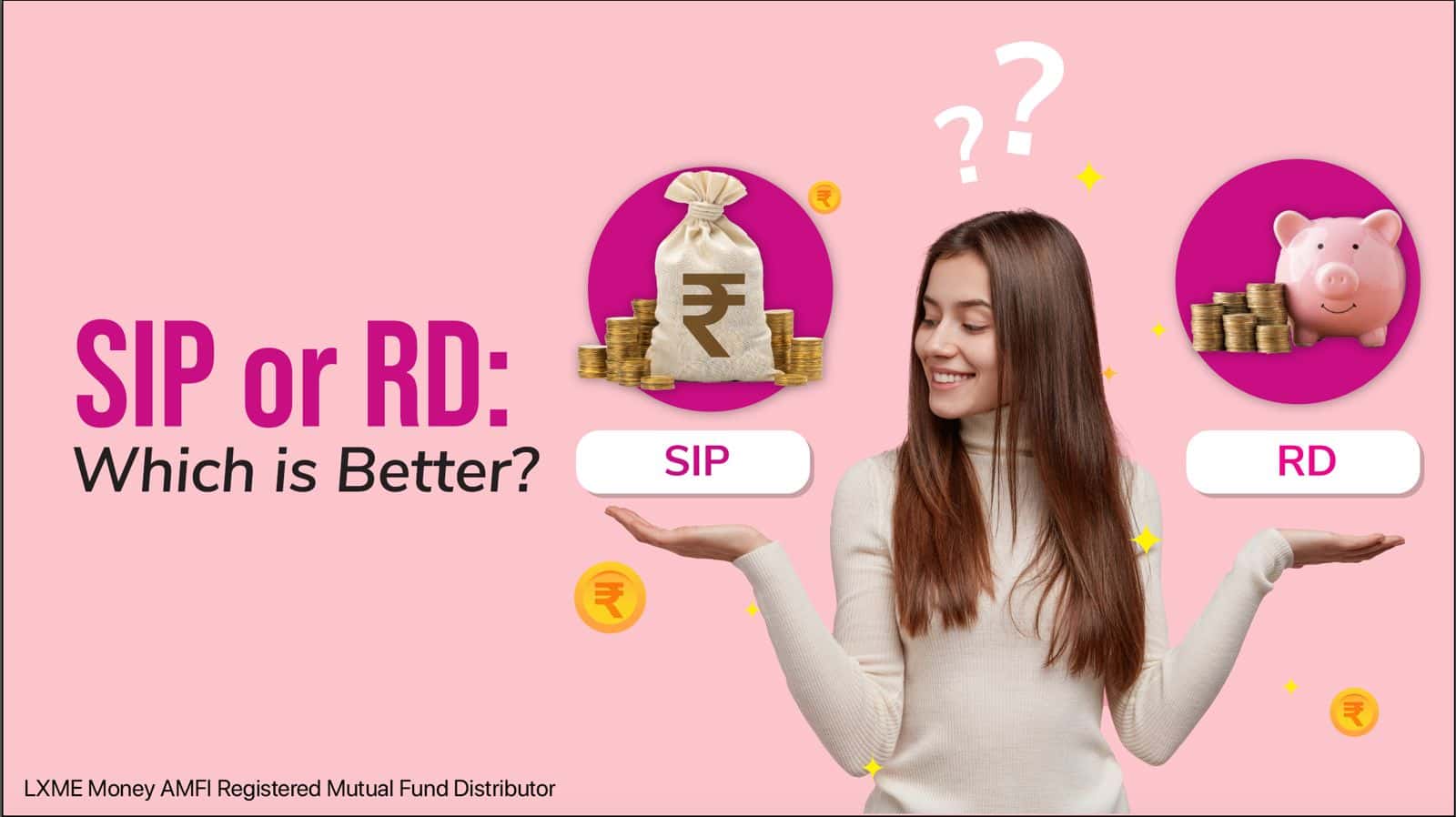 Smart Money
November 23, 2023
Is SIP better than RD?
In this inflation-bearing world just investing in Recurring Deposits (RD), Fixed Deposits(FD), Physical Gold, Savings Deposits, etc. is not enough as their returns cannot beatinflation. Besides, women are very conservative investors and prefer RD over mutual funds,however, now its time to upgrade ourselves. So, what should one do to get inflation-beating returns and get the … Is SIP better than RD?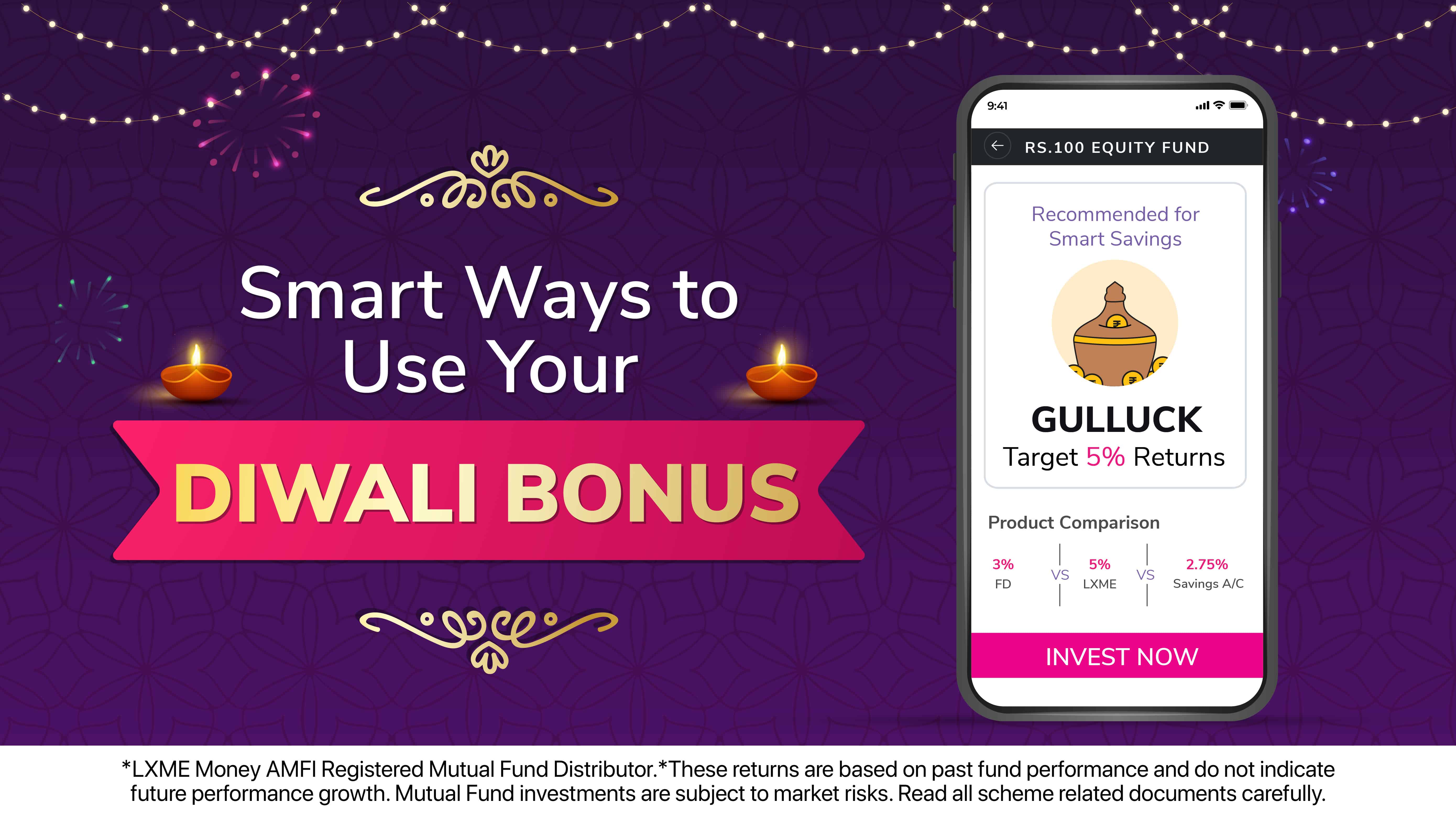 Smart Career Smart Money
SMART WAYS TO USE YOUR DIWALI BONUS
It's always a great surprise to receive that well-deserved bonus during Diwali, after all, Lakshmi ko kaun mana karta hai? But spending that bonus is the trick most of us struggle with. Don't worry, LXME will teach you how to spend bonus money and how to invest bonus money. Let's follow the 50, 40, 10 … SMART WAYS TO USE YOUR DIWALI BONUS