Do you know, what is the rate of medical inflation in India?🤔
Currently, As per various reports online, the medical inflation is more than 10%😵‍💫😵‍💫
So, do you believe that someone will be able to pay for medical expenses if a medical emergency occurs? They may, however, by utilizing their investments, savings, and other resources. So, having health insurance is necessary to safeguard oneself financially against any potential medical emergencies.
What is Health Insurance?
Health insurance is the type of insurance that covers a whole or a part of the risk of individual incurring medical costs. These costs could include hospitalization bills, medicine costs, or doctor consultation charges.
What are the features of Health Insurance?
Insured can get admitted to any network hospital without having to pay cash. The insurance company settles the claim.
Pre and Post-Hospitalization:
Charges before and after hospitalization are covered by the policy.
Critical Illness Coverage:
Heart problems, cancer, strokes, kidney failure, etc. are a few examples of critical illnesses that could be covered.
It means cost-sharing by the policyholder and company in a pre-specified proportion.
Premiums paid are eligible for a tax deduction under Section 80D as follows:
| | |
| --- | --- |
| Age | Tax Exemption |
| Individuals & Family (Below 60 ) | ₹25,000 |
| Individuals & Family + Parents (Below 60) | ₹50,000 (₹25,000+₹25,000) |
| Individuals above 60 + Family (Above 60) | ₹50,000 |
| Individuals & Family + Parents (Above 60) | ₹1,00,000 (₹50,000 + ₹50,000) |
Further, you can also claim a deduction for preventive health check-ups up to ₹5,000 (below 60) and ₹7,000 (above 60)
Many insurance plans offer yearly medical checkups for free.
What are the factors to consider while buying health insurance?
Large families or a Nuclear Family. 
Age of all the Family Members –
Because it helps you to choose between a Family floater/ Individual Health Insurance Policy. 
The waiting period is the time when you cannot raise a claim. Usually, it is applicable to certain pre-existing diseases, maternity benefits, etc. 
It determines the choice of your hospital & hence impacts the bill. 
The amount of premium you will be able to pay. 
Location is one of the most important factors that influence the premium.
Why it is important for women to buy a health insurance policy?
Health insurance for women is an essential consideration for all ages. Women have unique healthcare needs and may require more frequent medical attention than men. Additionally, many women require specific medical treatments, such as pregnancy care, and critical illness treatment. 
Here are some of the main reasons why health insurance is important for women:
Healthcare costs in India have been rising at an alarming rate. In case of a medical emergency or illness, a woman may end up spending a substantial amount of money on medical bills. Health insurance can help to cover these costs and provide financial security.
Increasing Incidence of Lifestyle Diseases:
The incidence of lifestyle diseases like diabetes, hypertension, and heart disease is on the rise in India, especially among women. The treatment for these illnesses can be expensive to manage, and health insurance can help to cover the costs of treatment.
Protection Against Critical Illnesses:
Many health insurance policies in India offer coverage against critical illnesses like cancer, stroke, and heart attack. Women are often at higher risk of developing these illnesses, and health insurance can provide protection against the financial burden of treatment.
Health insurance premiums are tax-deductible under Section 80D of the Income Tax Act, providing an additional incentive to invest in health insurance.
Coverage for mental health services:
Nowadays a lot of individuals are experiencing mental health issues like depression and anxiety. Now IRDAI has asked insurance companies to include mental illness coverage in health insurance policies, this will enable them to cover the cost of mental illness treatment.
In conclusion, health insurance is a critical necessity for every woman because it provides access to the medical care and services that women need to stay healthy and thrive. Additionally, health insurance can provide women with peace of mind, knowing that they have access to quality healthcare when they need it.
Therefore, it is essential for women to prioritize obtaining health insurance and to take advantage of the various benefits and resources available to them.
Share this blog with your friends and family if you find this blog insightful!
other blogs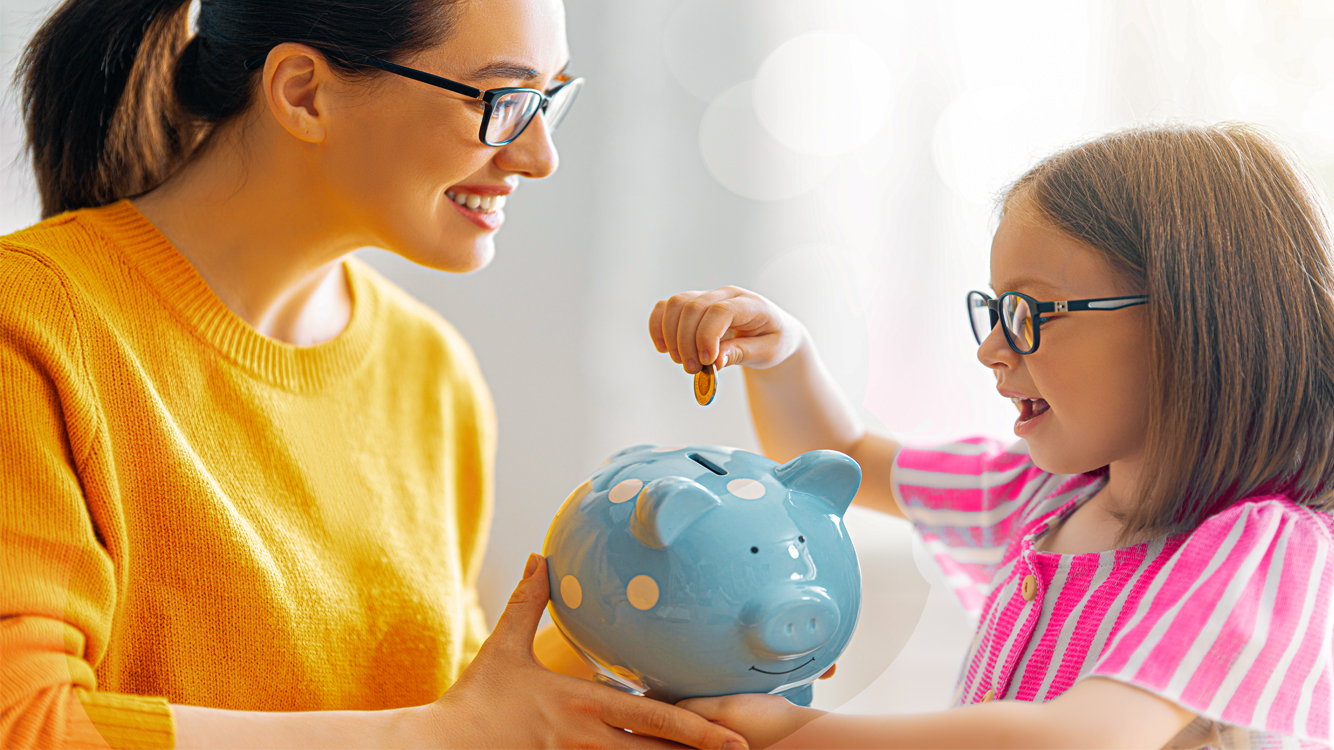 Smart Career Smart Money
June 1, 2023
How to get kids to invest early
Encouraging kids to invest early is a great way to teach them about financial responsibility and the power of compound interest. The younger they start, the better – so teach 'em young. Here are some steps you can take to help kids get started with investing: 1. Educate them about basic financial concepts: Begin by […]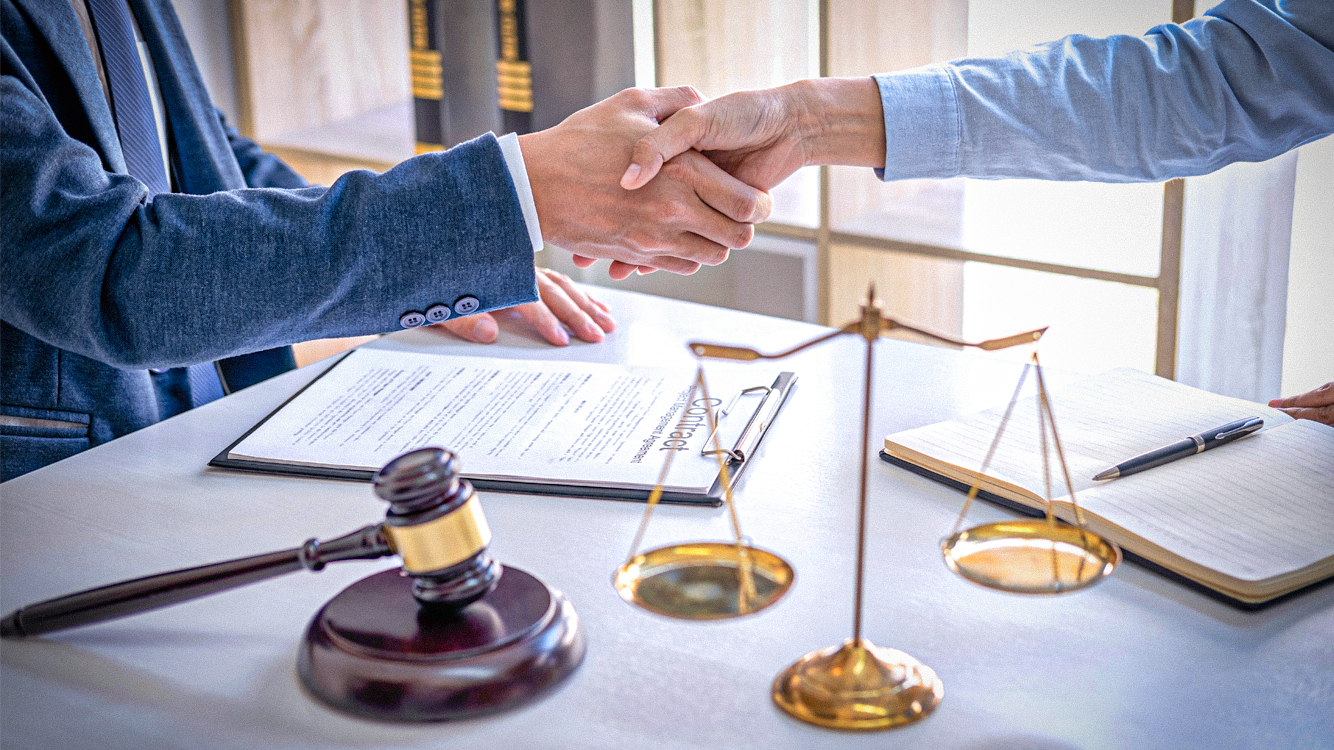 Smart Money
May 31, 2023
Is writing a will necessary if we have a nominee for a fixed deposit investment?
Jaya, a hardworking woman in her 40s, recently invested some amount of money in a fixed deposit. She believed appointing a nominee for her investment would be sufficient for a smooth transfer of assets after her demise. However, doubts began to creep into her mind as she wondered, "Is writing a will necessary, or appointing […]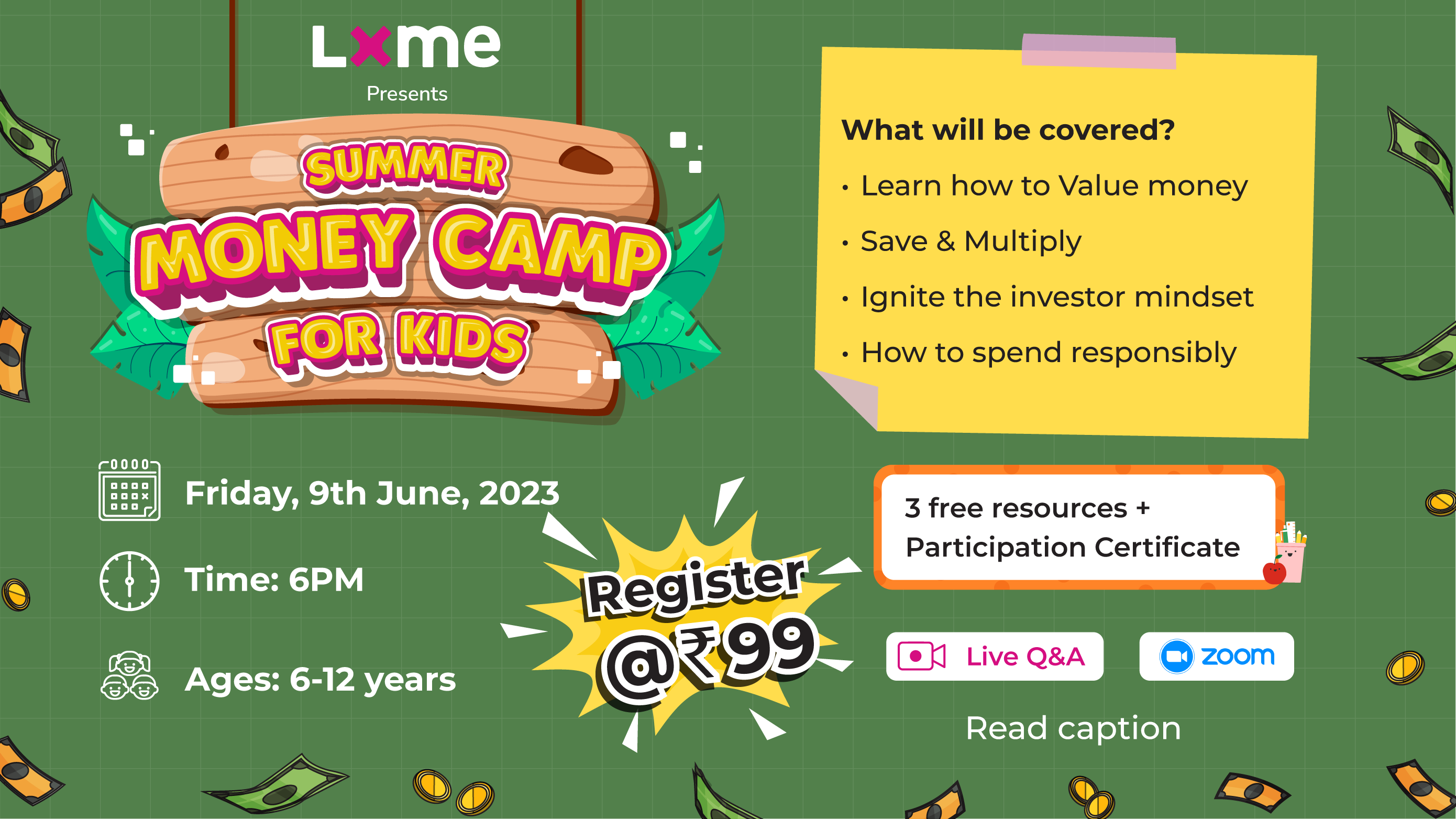 Smart Money
May 30, 2023
Summer Money Camp for Kids. Click here to know more.
Financial acumen is a skill that no school imparts. Make your kids Financially Savvy!LXME announces Summer Money Camp for Kids An important skill to have as we grow up is to learn how to manage our own money. Unfortunately this skill is not learnt via books, but only via experiences.With Lxme's Money camp your child […]