COMMUNITY
Meet women just like you in the
BeingLXME Community

Women have different goals and desires and therefore need a platform that is exclusively designed for
them to have honest conversations about money. A safe space to put forth doubts, seek answers and
meet like-minded women on a similar journey..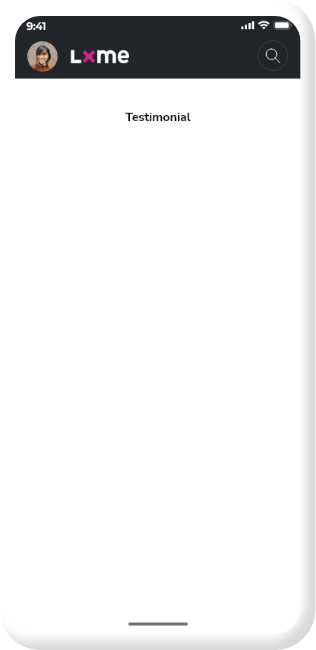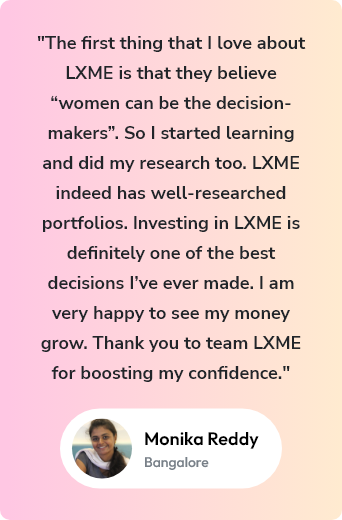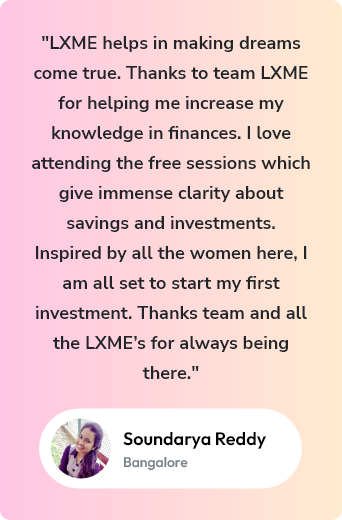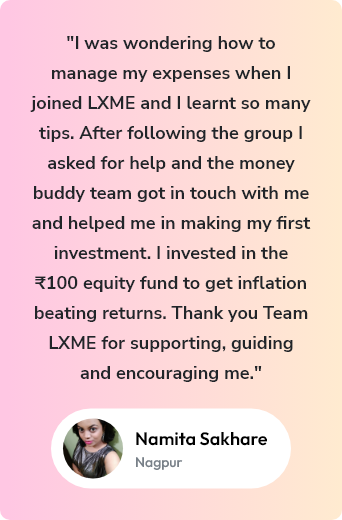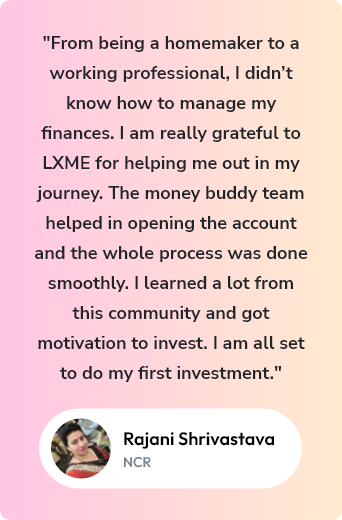 The BeingLXME Community has 1000s of women participating in enriching money conversations. You can find the answers you're looking for with the support of this power-packed, women-only community who is paving a financially fearless future for themselves.
Our team of exclusive money coaches are also a step away to guide you with all the money questions you have. Seek their expertise and don't shy away, there are no silly questions over here.
Join the Community