Embarking on the journey of buying a house brings forth the quintessential millennial dilemma explored in our insightful blog, The Millennial Dilemma: To Buy or Not to Buy a Home. Delve into the complexities of this significant decision, where financial considerations, lifestyle choices, and investment perspectives intersect.
Whether you're grappling with the decision or seeking guidance, our article offers valuable insights to help you navigate the path to homeownership in the millennial era. Let's unravel the intricacies together! 🏡✨
Millennials are often in a dilemma when buying or renting a home! While owning a home is a dream come true for most millennials, and the argument about buying or renting a home seems futile, it all depends on the choice and affordability.
Let's look at the costs attached while buying a house:
Down Payment
No lender will sanction a home loan of more than 75%-85% of the property value.
As a result, you will have to arrange for the remaining 15-25% of the value, which is called the down payment.
Stamp Duty:
This is a mandatory tax levied by the government on property transactions, generally between 4% and 7% of the property value.
The charges vary across states and rural and urban areas within the state as well.
Registration Fee:
There is generally a 1% cost on the value of home levied on the buyer by the government during the purchase of the property. This is done in order to update the records of property ownership.
Interest on Home Loan
There is generally a 1% cost on the home's value levied on the buyer by the government during the property purchase
The interest rate differs according to the type of loan – fixed or floating – and the loan provider, loan amount, borrower's age, gender, creditworthiness, etc.
Overhead charges:
These are over and above the property charges, which the homeowner bears to make the house livable.
This includes all the interior design, like adding furniture, decorations, painting, plastering, electrification etc
Additional Cost
Here are some expenses you'll be spending money on as a homeowner that you don't have to pay as a renter:

Property taxes
Maintenance charges
Repairs
Parking charges
Now let's look at the pros and cons of buying a house:
Pros of buying a house:
1. Financial security: A house is an asset that acts as financial security to protect you and your family.
2. No landlord hassle: You do not have to worry about dealing with landlords. Whether for minor repairs or complete home renovation, you don't have to depend on your landlord.
3. No uncertainty: In your own home, there is no fear of getting terminated from your landlord in case your landlord decides to end the termination of your tenancy.
4. Freedom: There is complete freedom to redecorate and renovate the property as you are the owner.
5. Good long-term investment
6. Tax benefits on home loans: Home loans can help you avail tax deductions, helping you save a sizable amount of money.
7. Fixed EMI: The EMIs on home loans tend to remain stagnant throughout the tenure of the loan.
Cons of buying a house:
Maintenance costs: Owning a house requires more responsibility. You have to pay for your own maintenance or make time to take care of the household projects yourself. Although you are free to make changes accordingly, you will still be spending the costs from your own pocket.
Not a liquid asset: If you ever plan on selling your property, it may not be as quick of a process as you expect.
Property taxes: Although you don't have to pay rent every month, property taxes can go up.
No guarantee of increase in value: There's no guarantee a home's worth will increase, and values can also decline due to many factors.
High Upfront costs: There are several costs associated while buying a house, especially downpayment. No lender will sanction a home loan that's more than 75%-85% of the property value. As a result, you will have to arrange for the remaining 15-25% of the value, which is called the down payment.
Let's go to renting, starting with the house costs.
There's only one cost- the actual Rent.
You may have to pay an advance Rent upfront, in some cases, 3-12 months' Rent.
Coming to the Pros & Cons of renting a house:
Pros of renting:
Better use of a down payment fund: Renting a house can help you build a higher corpus by investing the money you would have sponsored towards the down payment of a home.
No additional responsibility: You have no obligation to maintain the rented area. You can tell your landlord, and they will do all the repairs and maintenance for you.
Cost-effective in metro cities: Renting a house is sometimes more effective in cities where property prices are high.
Freedom & flexibility to relocate: Relocation in case of a job change, etc., can be more accessible in the case of a rented house.
Cons of renting:
Increasing rent: Your landlord is likely to increase the rent every year.
Restrictions: You can only change the rented house with your landlord's approval. You must first go to your landlord, even if it requires minor repairs.
No security: Your landlord can evict you at any time. They can sell the property to make a profit if real estate values increase.
Compromising: You may have to compromise on several aspects while renting a house. It can be the furnishing, size, amenities or location of the house.
No returns on investment: You don't get any return on the property if you are on rent. The real beneficiary is the owner of the house, who earns an income. The owner will also benefit from it in the long run.
So which is better, renting or buying?
It's not just about money: Although money plays the most crucial role in deciding whether to buy or rent a home, many other factors play a part in deciding which to choose- How long you plan to live in a specific location, if you want to change your house/locality or city shortly your plans for the future, your career goals, etc.
Make sure you're willing to commit to long-term homeownership before making any decisions. You can consider buying a house if you think it's time to settle down and start a family or build a career in a specific company or location.
If you still think there is much to see in this world or aren't sure about your career choices, renting is most likely the best option for you, as it provides you with greater flexibility.
Share this blog with your friends and family if you find it insightful!!
Download the LXME app now to start investing! Happy Investing!
---
FAQs Around Buying a House
1. How much do you need to buy a house?
Down Payment: Typically 20% of the property's value, but percentages vary.
Closing Costs: Additional expenses covering legal fees, registration, and more.
Emergency Fund: Ensure savings for unexpected homeownership costs.
2. How can I buy a house with EMI?
Loan Approval: Secure mortgage approval based on your financial health.
EMI Calculation: Determine affordable Equated Monthly Instalments (EMIs).
Credit Score: Maintain a good credit score for favorable loan terms.
Delve into the Millennial Dilemma of homeownership at LXME's guide. #HomeBuying #FinancialPlanning 🏡💰
To stay connected with LXME and access inspiring content, follow us on Instagram and subscribe to our YouTube channel.
other blogs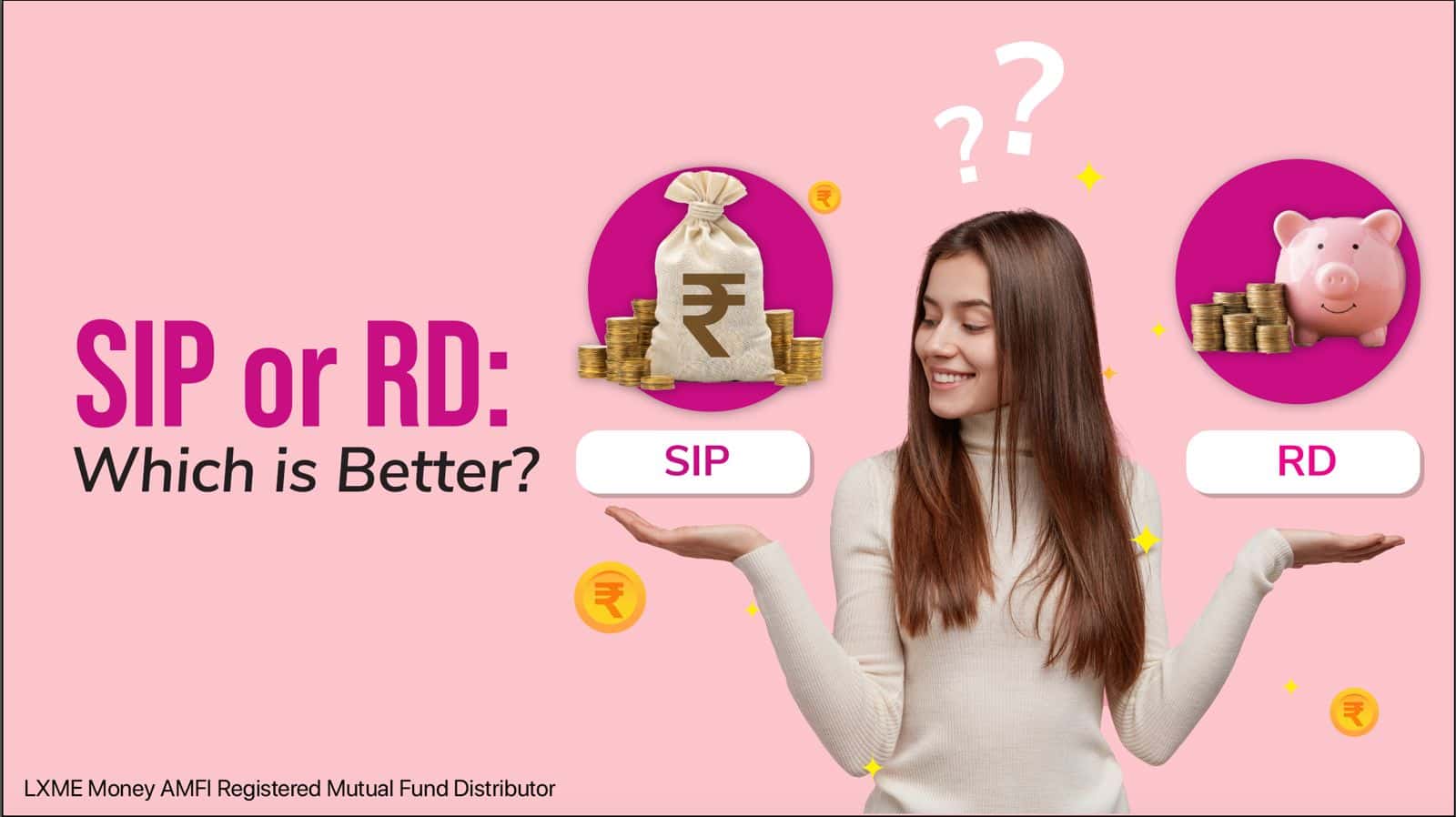 Smart Money
November 23, 2023
Is SIP better than RD?
In this inflation-bearing world just investing in Recurring Deposits (RD), Fixed Deposits(FD), Physical Gold, Savings Deposits, etc. is not enough as their returns cannot beatinflation. Besides, women are very conservative investors and prefer RD over mutual funds,however, now its time to upgrade ourselves. So, what should one do to get inflation-beating returns and get the … Is SIP better than RD?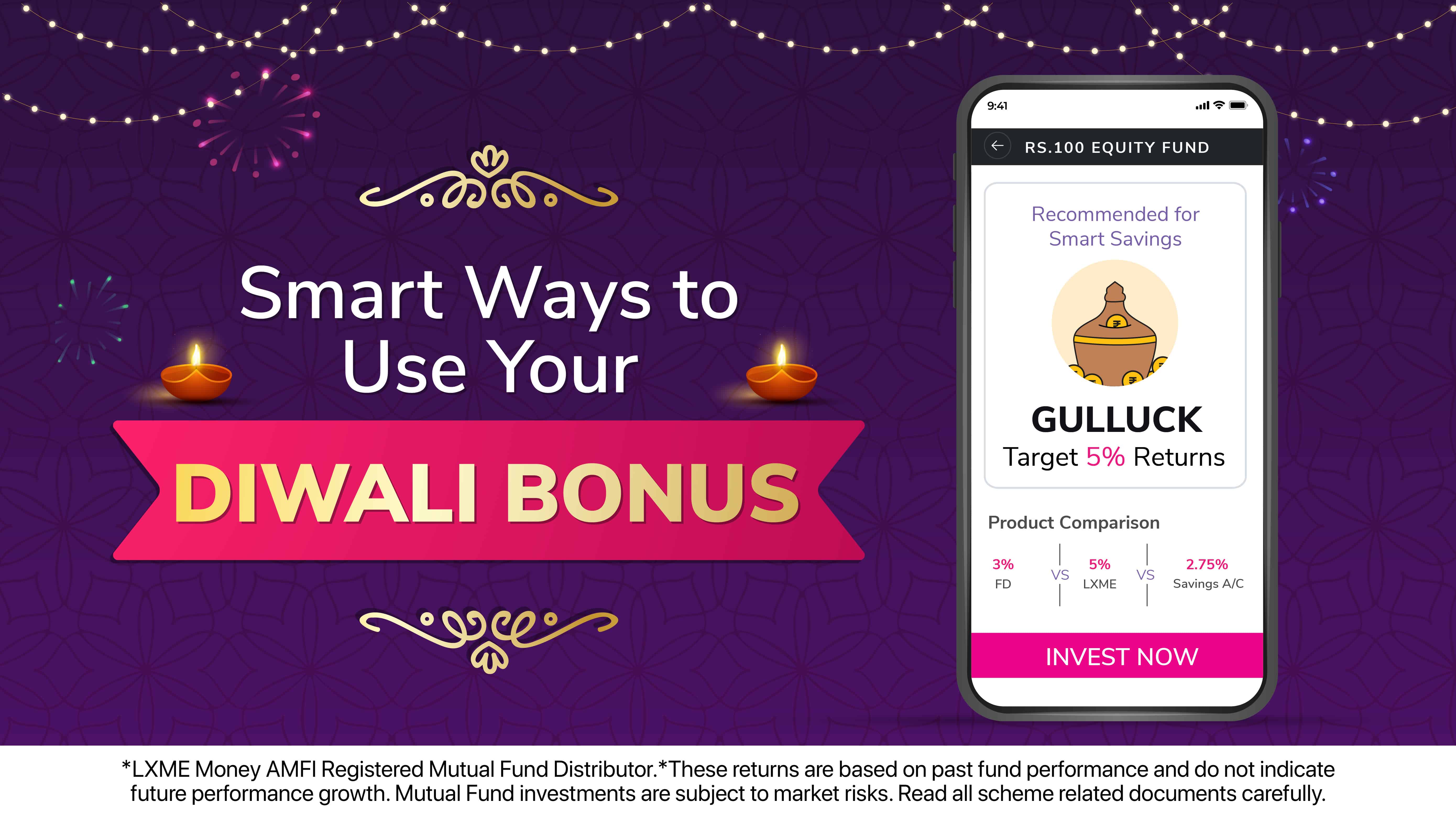 Smart Career Smart Money
SMART WAYS TO USE YOUR DIWALI BONUS
It's always a great surprise to receive that well-deserved bonus during Diwali, after all, Lakshmi ko kaun mana karta hai? But spending that bonus is the trick most of us struggle with. Don't worry, LXME will teach you how to spend bonus money and how to invest bonus money. Let's follow the 50, 40, 10 … SMART WAYS TO USE YOUR DIWALI BONUS