It's that time of year when the wedding invites start to pour in, and your money begins to pour out. Save that pout for the Insta photos – the expenses, we'll help you curb.
When the Save-The-Dates for your friends' weddings first pop on the WhatsApp group, you want to mute it for a week because people won't stop with the excitement and banter while you're dreading the ginormous hole it will burn into your pocket. Read on for how you can work through your budget without pricking others' enthusiasm.
"I have nothing to wear"

A common rant when the d-day is approaching. But there are a few ways to plan this. One way is to mix and match, so all the weddings you are attending see you in different looks. Accessories and jewellery will all come to your aid in this endeavour. There are also sites dedicated to help you rent a designer outfit for a fraction of the cost. The Present Gifts are a sensitive affair. In our times, mostly optional, and often explicitly stated as not accepted in the invite itself. Respect your host's wishes (flowers are a great replacement!). If you're going with friends, suggest to pool and buy a bigger present.

Surely nothing unwieldy that they won't be able to carry home or transport to another city. Friends that travel together, stay together Responsibility is not always a bad thing. In case there are a few more common friends travelling that you know of (usually the WhatsApp group will be abuzz), take the onus of booking stay and travel. Make it a fun reunion where people from the group can reconnecting take a trip down memory lane. Then the banter and games will iron over the boredom of a long-distance 2AC train compartment. Same goes for accommodation. In fact, look beyond hotels. Are there options for an entire bungalow available to hire for a few days? If you're going alone, then is it possible for you to shack up at a local resident's?

Perhaps it's a relative or a friend with whom it's been a while you caught up. Airbnb-ing it is another option so you may stay close to the venue without spending big bucks on hotel and commute to and from it. Budget for the season Ask anyone getting married and they'll tell you they start with a budget. And if they do, then why should't you?

Ask yourself how much you can spend, and take it from there. Say "No" There's a reason why you receive wedding invites in advance. One is so you can clear your calendar, and the other less obvious reason is so you can examine your schedule and respond with a definite 'no'. Exercise option b if you've exhausted your spending and leave limit. No one's going to mind it, and you may always make your presence felt with a cheery message on the wedding day or later. The union of two people is meant to make not only them but everyone who love them, happy. As one of those well-wishers, it is important that you are not strained in the process financially. Plan well, and your wallet shall be fairly intact at the end of the wedding season.
other blogs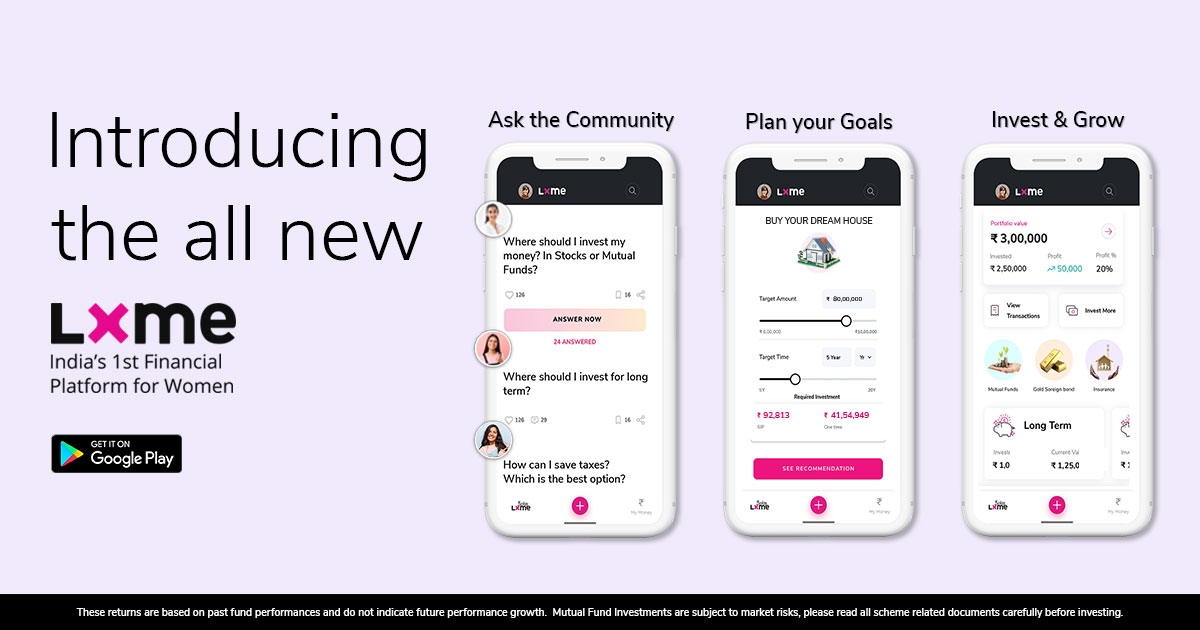 Smart Lifestyle
July 30, 2022
3 new things on LXME 2.0, just for you. UPDATE App NOW!
Want to take control of your personal finances and grow your money, but don't know how? 😥 Don't worry, LXME is at your rescue!  Update your LXME App! LXME was born out of a deep desire to see every single woman take charge of her money, make her financial decisions, confidently & independently and to […]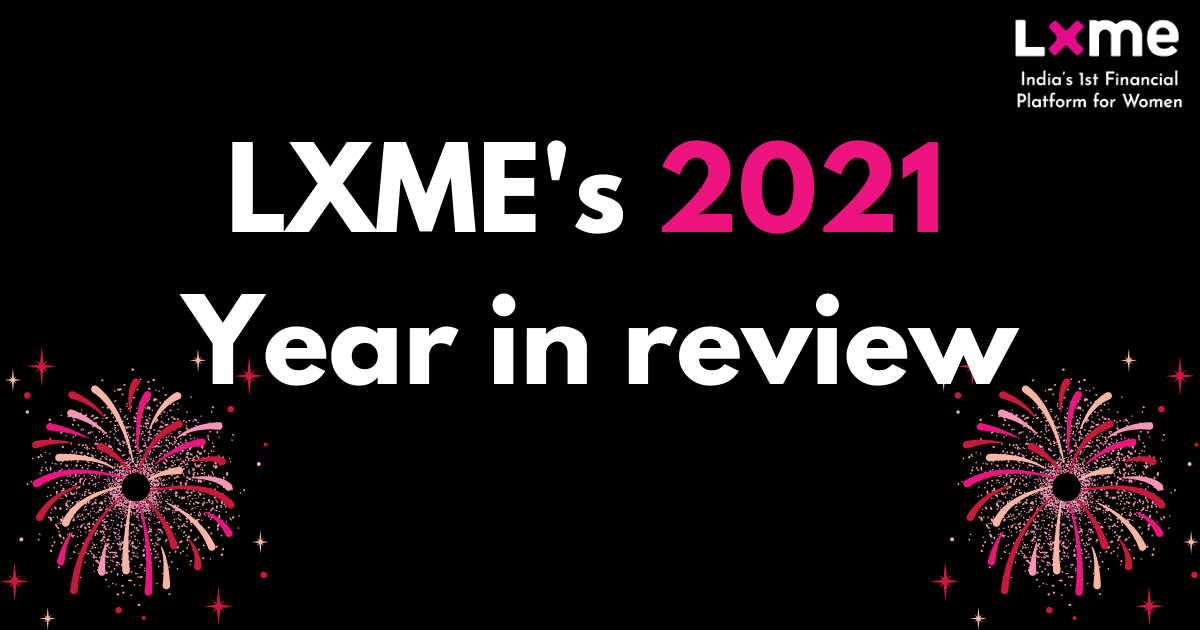 Smart Career Smart Lifestyle Smart Money
July 13, 2022
LXME's 2021 Year in review!
2021! What a year it was, one hell of a rollercoaster with lots of ups and a few downs. With the support of our LXMEs, we've been able to accomplish so many things. Let's take a sweet ride down memory lane and relive some of our greatest achievements this year… → Empowered 80k women in […]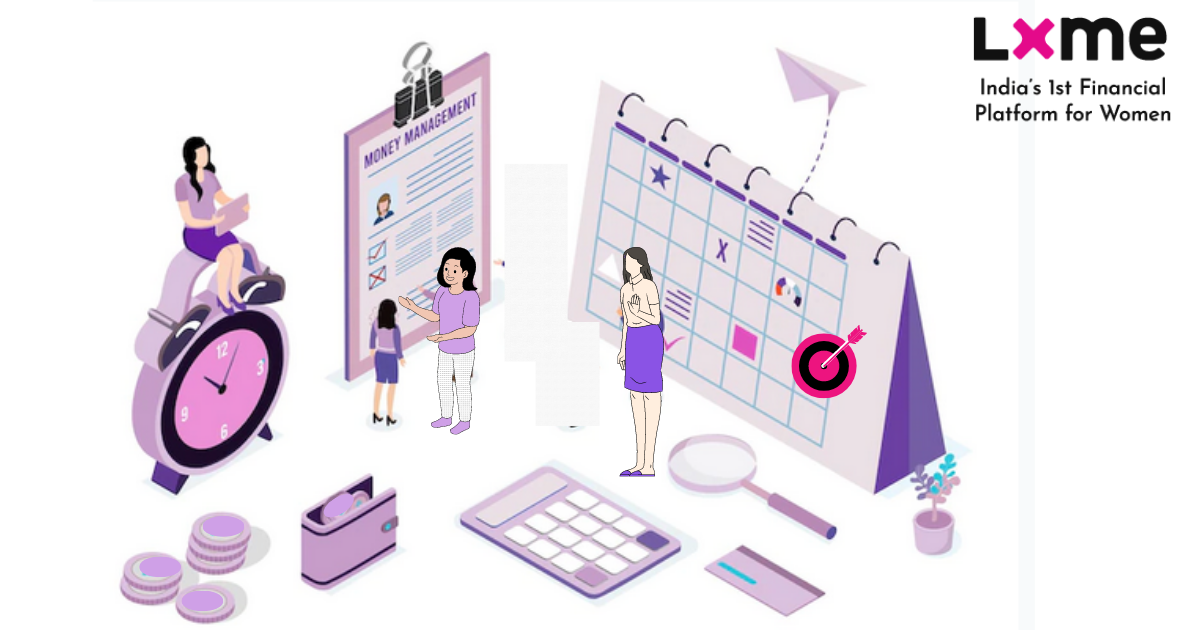 Smart Lifestyle Smart Money
April 26, 2022
Financial Goal Planning
Do you ever feel like you're sleepwalking through life with no real idea of what you want? Perhaps you know exactly what you want to achieve, but have no idea how to get there. That's where financial goal planning comes in. We all know that setting goals is important, but we often don't realize how […]