Owning a home in India is as much a personal achievement as it is a practical buy. For most of us, purchasing our first home highlights our financial independence and serves as the foundation for future goals.
With the prices of houses being sky-high, most home buyers need to take a loan to fund their purchase. Applying for a home loan has now become easy, and disbursal's have become faster with time. The introduction of the RERA and cheaper home loan rates have boosted consumer sentiment. If you are looking for a home loan today, here are the 12 things to keep in mind before signing on the dotted line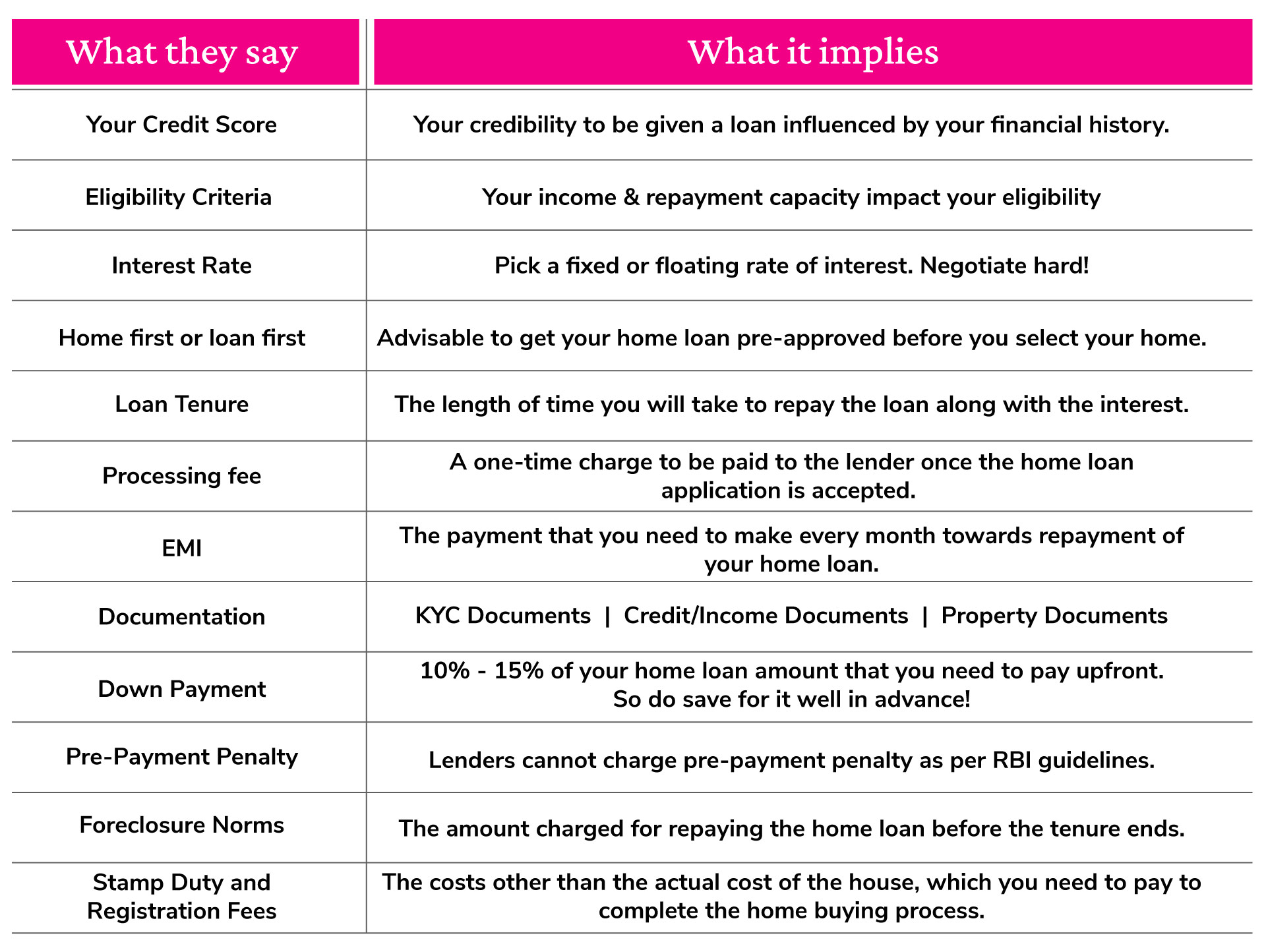 1. Your Credit History
Today, the interest rate you pay on your loan is being increasingly linked to your credit score. Many banks today reserve their best interest rates for customers with a CIBIL score of 750 or more. Those below this threshold may have to pay a marginally higher interest rate. A cheaper loan allows you to borrow higher amounts, making it possible for you to purchase pricier properties. Maintaining a good credit score is not tough and can be done by making timely payments for your credit cards and existing loans without fail. Read our blog on credit cards to know more about the right way to use your credit card.
2. Home Loan Eligibility Criteria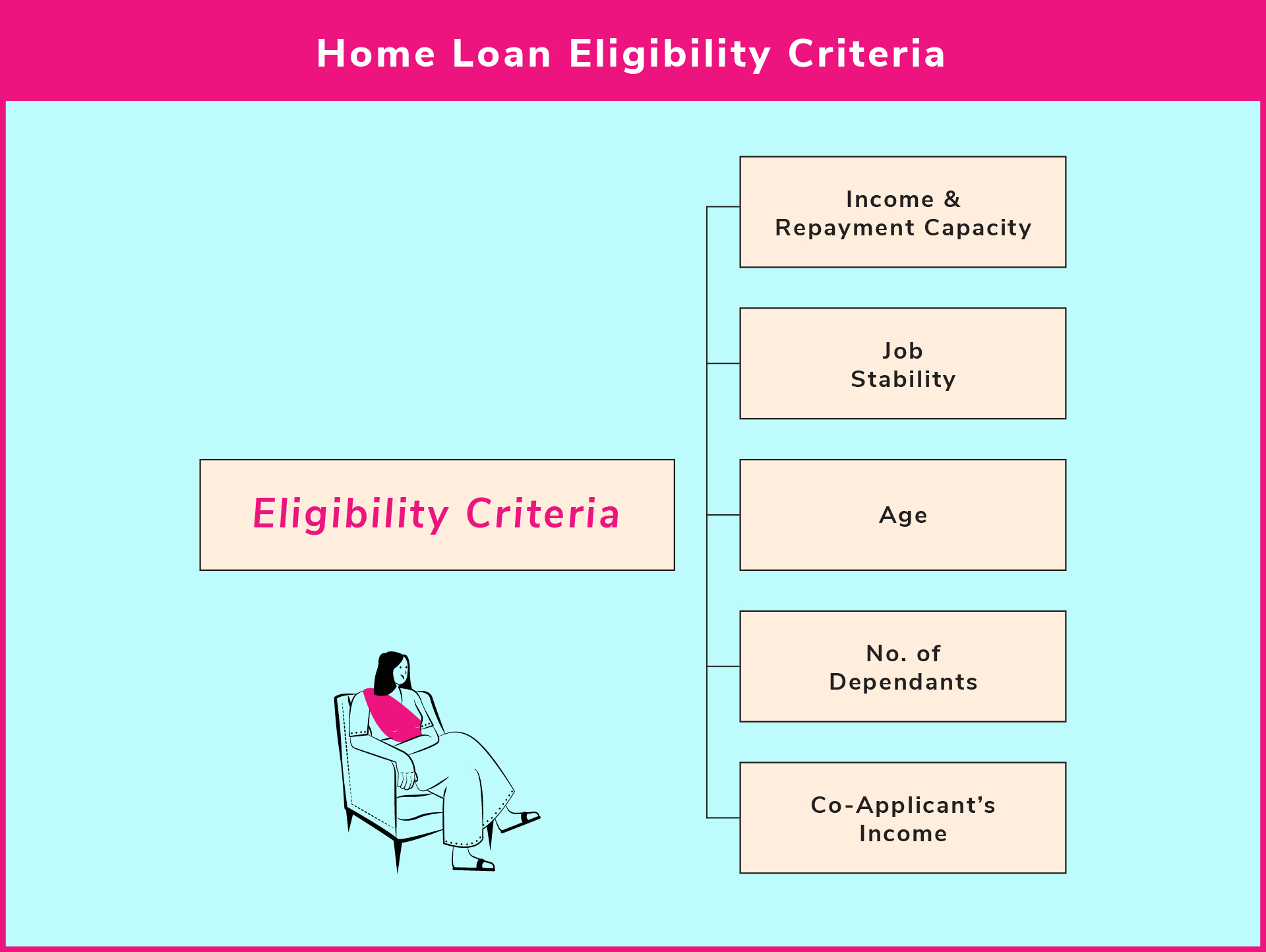 A highly crucial factor to take note of while getting a home loan is to check the lender-specific eligibility criteria. These dictate whether or not you qualify for the sanction since most lenders have a strict set of credit parameters you are required to meet. A crude way to calculate your loan eligibility is by calculating the EMI. Banks usually limit the installments at 40-50% of the borrower's salary. Also, if you have existing liabilities, say another loan, the eligibility goes down further. Some banks are sensitive about the number of dependents you have. Higher number of dependants implies lower repayment capacity. Apart from your financial strength your profile also affects how much the bank may agree to lend. For instance, people with a stable source of income find it relatively easier to get a loan than say a self-employed person with erratic earnings. Your age defines how many earning years you have and therefore your re-payment capacity vis-à-vis the tenure of the loan. Usually, loan tenures do not go beyond your retirement age, unless you have a younger co-applicant. Having a co-applicant allows you to get a higher loan as the income of the co-borrower is clubbed while considering the eligibility. The value of the property is also considered before sanctioning the loan. Banks usually cap the loan amount at 70-80% value of the property.
3. Interest rate
You should check and consider the home loan interest rate of several banks and financial institutions. Before that, you should be aware of the different types of interest rates available. There are two types of interest rates – floating and fixed. Under fixed home loan interest rate, the EMI's don't vary over the home loan tenure. But, under the floating rate, the interest rate is calculated based on the MCLR (Marginal Cost of Funds-Based Lending Rate; it is the minimum interest rate fixed by the Reserve Bank of India below which financial institutions can't lend.)  and changes over time which proves to be beneficial as interest rates are expected to fall in the future.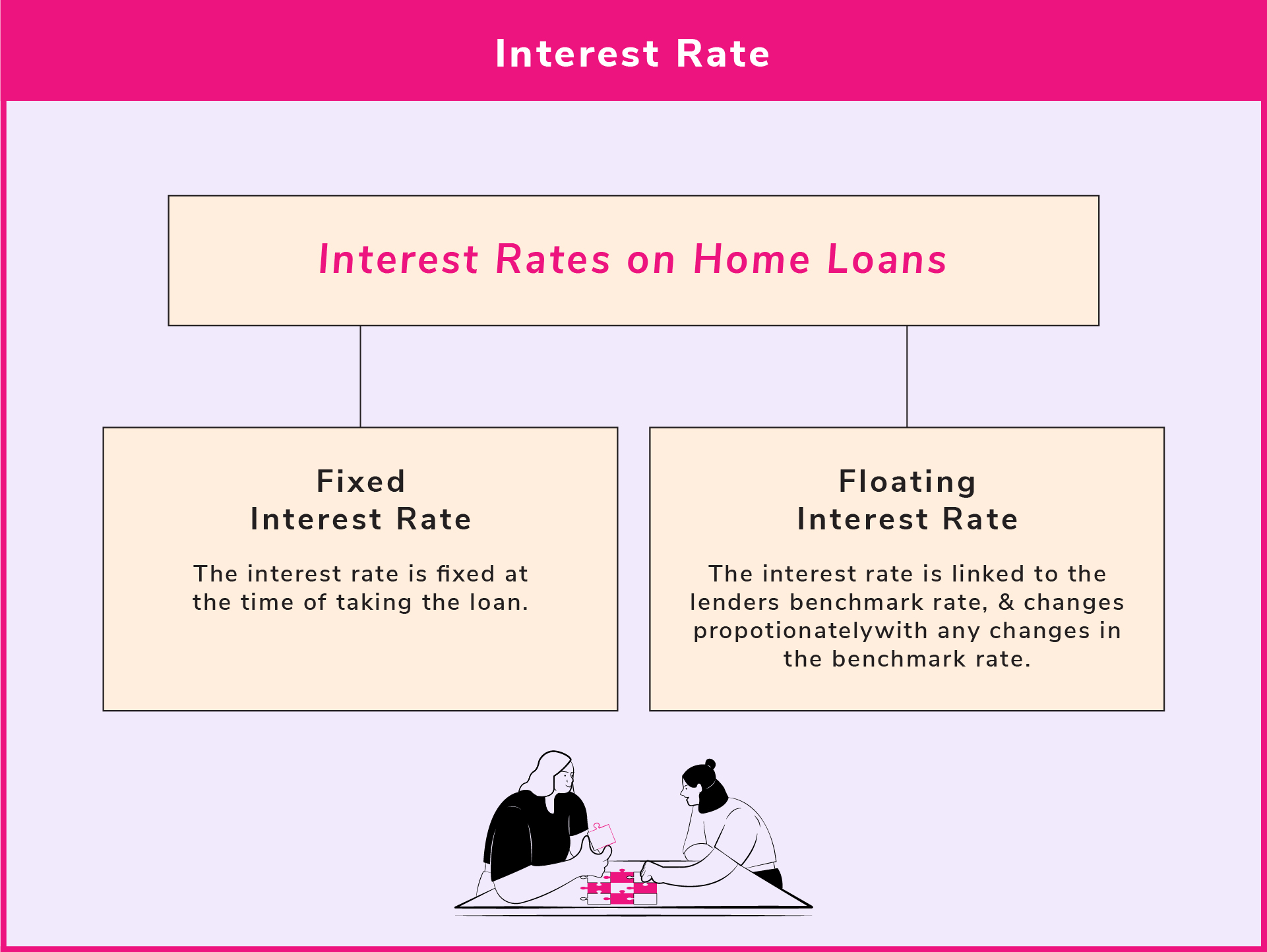 You should always prefer a floating rate of interest over a fixed interest rate as your monthly EMIs would be higher if you opt for fixed interest rates, even if a fixed rate comes with an attractive offer. A fixed rate of interest comes with a fixed liability and also a foreclosure penalty. The floating rate of interest varies from time to time and can help you save money on your interest, other expenses, and monthly EMIs.
Negotiate the Rate: Whichever option you choose, do not forget that you can negotiate on the interest rate. Though the bank would always have an upper-hand, you can haggle as well, especially if you are an old customer with a long relationship with the bank. Have a clean record in your credit history for payments done on time? Use it to negotiate the loan amount and the rate. Every bank wants good business and a high credit score gives you bargaining power.
4. Home First or Loan First?
It is advisable to get your home loan pre-approved before you select your home. Pre-approval helps you fix your exact budget and makes your home search focused. Pre-approvals even help negotiate better and close deals faster. You can also check with the lender about the availability of good properties in your preferred location. In fact, there are some projects that are approved by the lender, which not only relaxes the number of property documents needed by the lender but also assures you of the quality of the projects.
5. Home Loan Tenure
You should decide the home loan tenure before availing a home loan. Your home loan EMIs directly depend on your home loan tenure. Banks tend to prefer home loan applicants with a shorter repayment period. A short repayment period is also beneficial for you as it decreases the home loan interest burden on your EMIs. With shorter tenure, your monthly installments will increase but eventually, it will help you in decreasing your home loan cost.
6. Processing Fees
Processing fee is a one-time charge to be paid by a home loan borrower to the lender once the home loan application is accepted. Generally, different banks or financial institutions charge loan processing fee up to 1% of the home loan that they disburse. You need to search for the right bank that charges a low processing fee or charge negligible processing fees.
7. Equated Monthly Installments (EMI)
Equated Monthly Installments is the payment that a borrower needs to make every month towards repayment of the home loan. The EMI amount depends on you. EMI amount also depends on the down payment you make at the time of buying your home. The more the down payment you make lesser is the stress of the outstanding amount which will convert into EMIs. It is always recommended to ensure that your EMI amount does not exceed 45% of your total income.
8. Documentation Required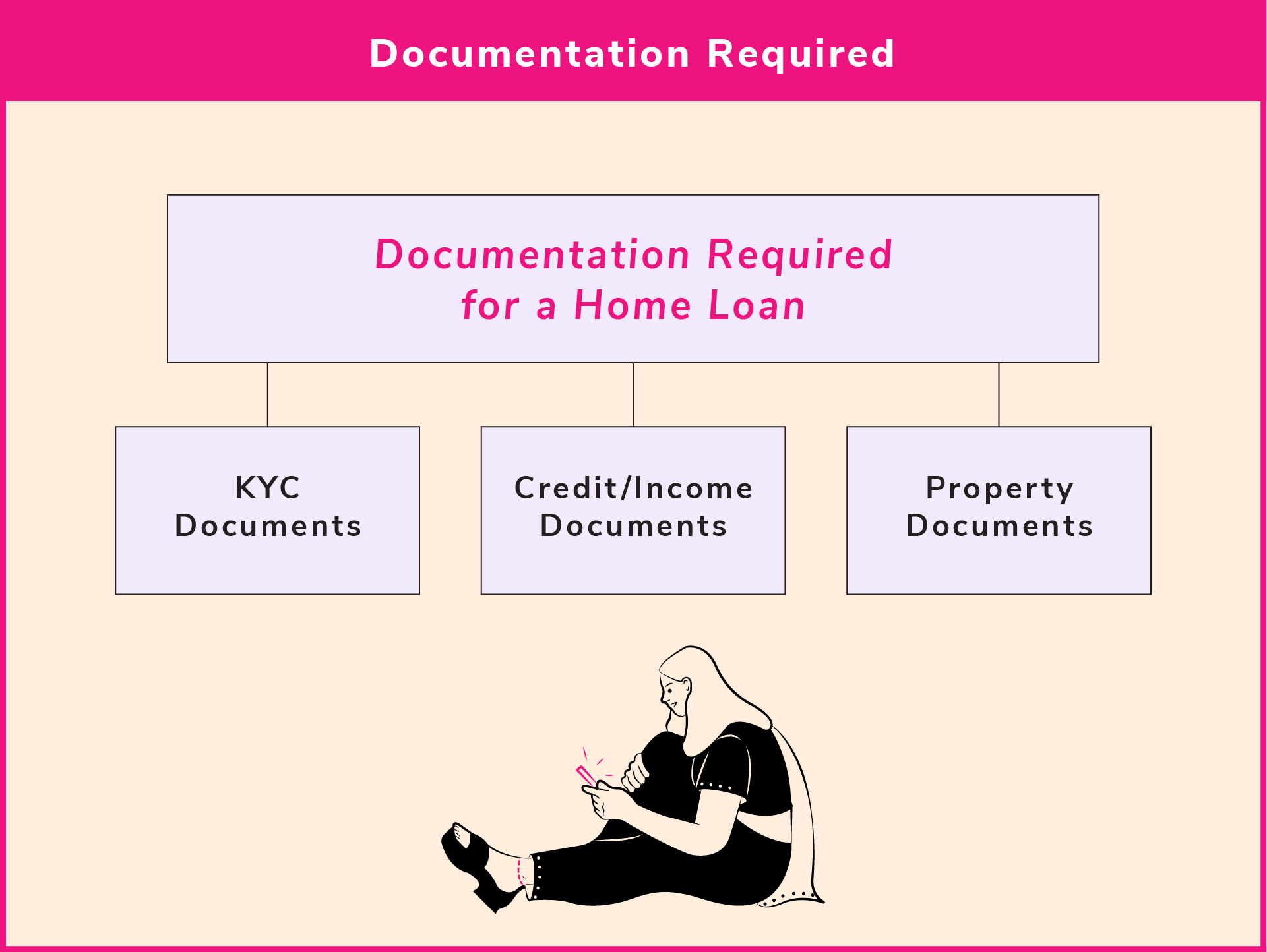 Documents needed for a home loan can be categorized as:
A. KYC Documents: These include your identity and address proofs. Some documents that you can submit for this requirement include a valid passport, voter ID card, Aadhaar card, etc.
B. Credit/Income Documents: These documents help the lender assess your loan eligibility. If you are employed, you can submit your salary slips for the last 3 months; if you are self-employed, you can submit income tax returns along with computation of income of the last 3 years.
C. Property Documents: These documents include the agreement to sell, the title deeds, etc. The lender does a due diligence on the property based on these documents.
Your property papers are important. Since your original property documents such as title deed, agreement to sell, own contribution receipts, etc. are mortgaged with the lender as a security interest on the property being financed, it is important that the lender offers you safe storage. Another important aspect to consider is the easy retrieval of the documents. Check whether the lender has decentralized the storage facilities so that retrieval of documents is quick and easy when the customer requires them.
9. Down Payment
Generally, when you avail any home loan, you are required to pay 10% to 15% of the total home loan amount as a down payment. The rest of the home loan amount is converted as your home loan EMI, which you will be required to pay monthly. If you have surplus cash available, you can increase the down payment as it would help you to save on the interest to be paid in the future.
10. Pre-payment penalty
According to the recent RBI guidelines, any bank or financial institution is not supposed to charge the pre-payment penalty. With no penalty on prepayment, you can freely make any partial payment whenever you have surplus cash available after availing your home loan.
11. Foreclosure Norms
Foreclosure of your home loan means making the repayment of the outstanding amount before your home loan tenure ends. The sooner you repay your home loan, the lesser interest you pay. Banks usually charge a foreclosure penalty for repaying the home loan before the tenure ends. With a floating home loan interest rate, your bank or financial institution will not charge any foreclosure penalty.
12. Stamp Duty and Registration Fees
The process of buying a home a home consists of various other costs other than the cost of the house, like stamp duty and registration fees, which are normally excluded from your home loan amount. So, factor in these charges as out-of-pocket expenses and save up accordingly! Buying a property is a big financial decision and needs to be done with responsibility and planning so that you are not burdened with a huge debt for life. Carefully considering all of the above-mentioned elements can help you segregate the offerings and land on one that is perfect for your profile. This is crucial as the quantum for such loans is usually a significant sum and employing a meticulous approach can save you a lot of money. Today, with women becoming financially independent, there has been an increase in women applying for home loans. Home loan providers are now creating special schemes and opportunities for women to own their homes and extending some unique home loan benefits for ladies. Read our blog to know more about the Home Loan Benefits Offered to Women.
other blogs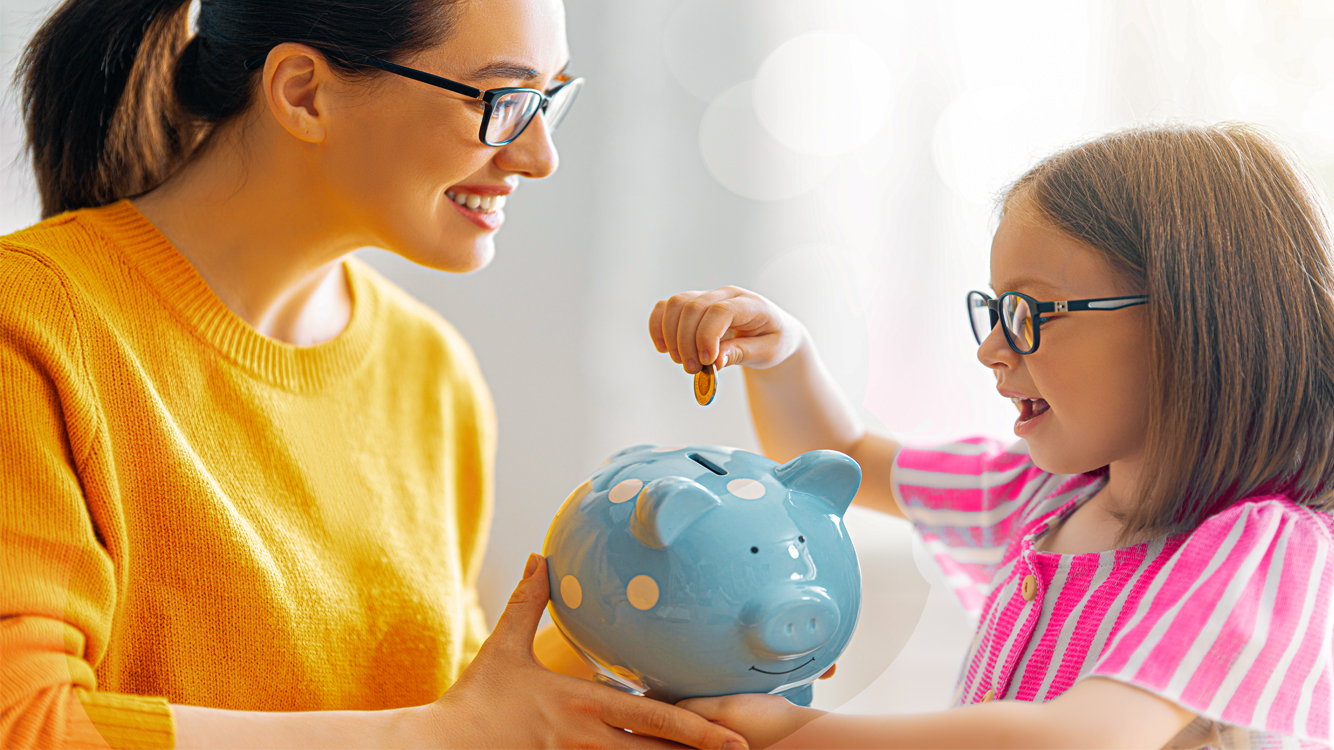 Smart Career Smart Money
June 1, 2023
How to get kids to invest early
Encouraging kids to invest early is a great way to teach them about financial responsibility and the power of compound interest. The younger they start, the better – so teach 'em young. Here are some steps you can take to help kids get started with investing: 1. Educate them about basic financial concepts: Begin by […]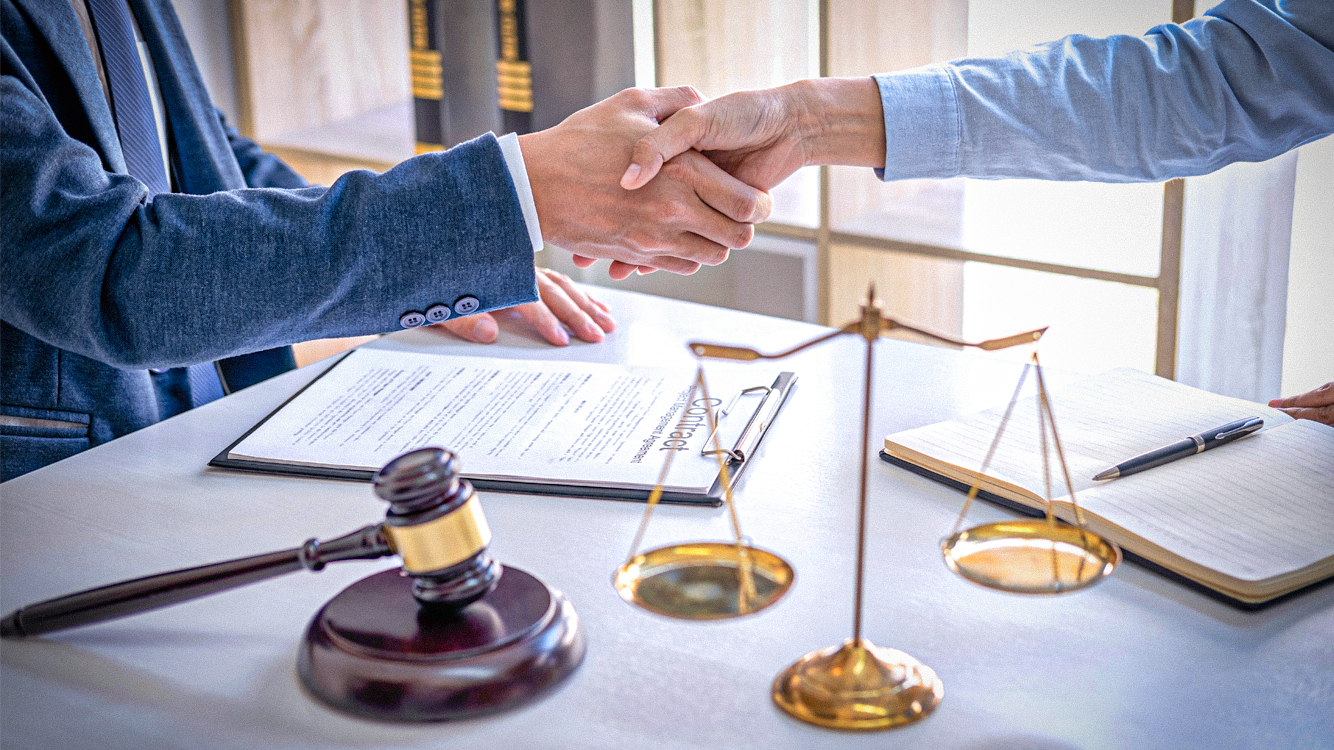 Smart Money
May 31, 2023
Is writing a will necessary if we have a nominee for a fixed deposit investment?
Jaya, a hardworking woman in her 40s, recently invested some amount of money in a fixed deposit. She believed appointing a nominee for her investment would be sufficient for a smooth transfer of assets after her demise. However, doubts began to creep into her mind as she wondered, "Is writing a will necessary, or appointing […]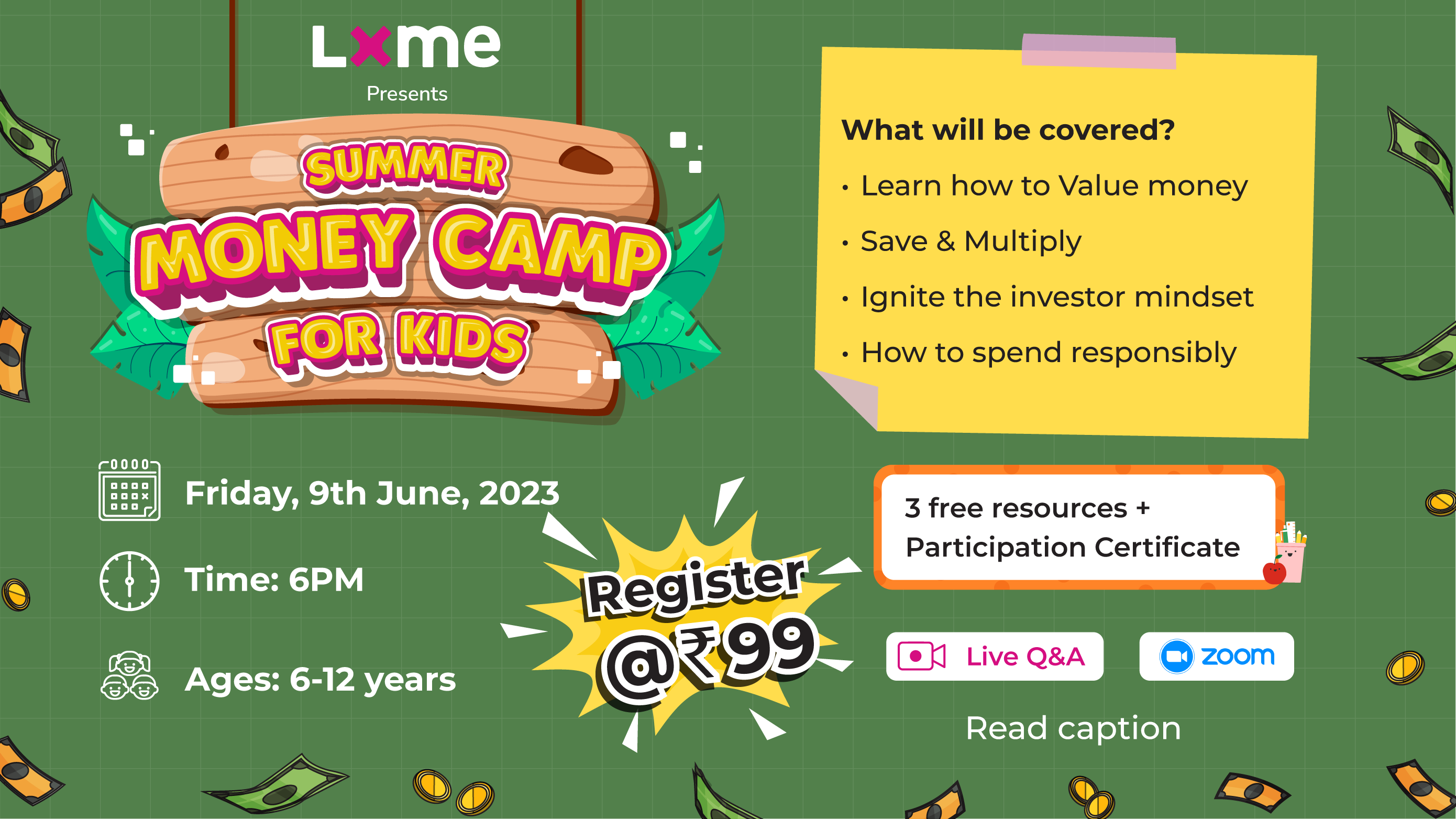 Smart Money
May 30, 2023
Summer Money Camp for Kids. Click here to know more.
Financial acumen is a skill that no school imparts. Make your kids Financially Savvy!LXME announces Summer Money Camp for Kids An important skill to have as we grow up is to learn how to manage our own money. Unfortunately this skill is not learnt via books, but only via experiences.With Lxme's Money camp your child […]